iRETREAT Koh Yao Noi
Phang Nga
Luxury Island Wellness Retreat
Iretreat Koh Yao Noi harnesses the meditative sound of waves to create a luxury experience that focuses on relaxation and healing. A jewel in Thailand's storied Phang Nga Bay, 45-minutes east of Phuket. Fronted by a private beach, this idyllic setting is backed by jungle-clad karst mountains. Nestled in this tropical landscape are six Beach suites and two premium tents with dramatic views of the azure waters of the Andaman Sea.
The ideal place for family, friends and colleagues to bond and relax or celebrate special occasions (birthdays, weddings, anniversaries). A private haven that is also ideal for corporate coaching & team-building with a focus on mental wellbeing, or for athletes to gain an advantage through Mental Mastery Training.
Enjoy an all-immersive holistic healing experience surrounded by stunning beach and oceanfront scenery. Come and feel the Sun of Peace.
---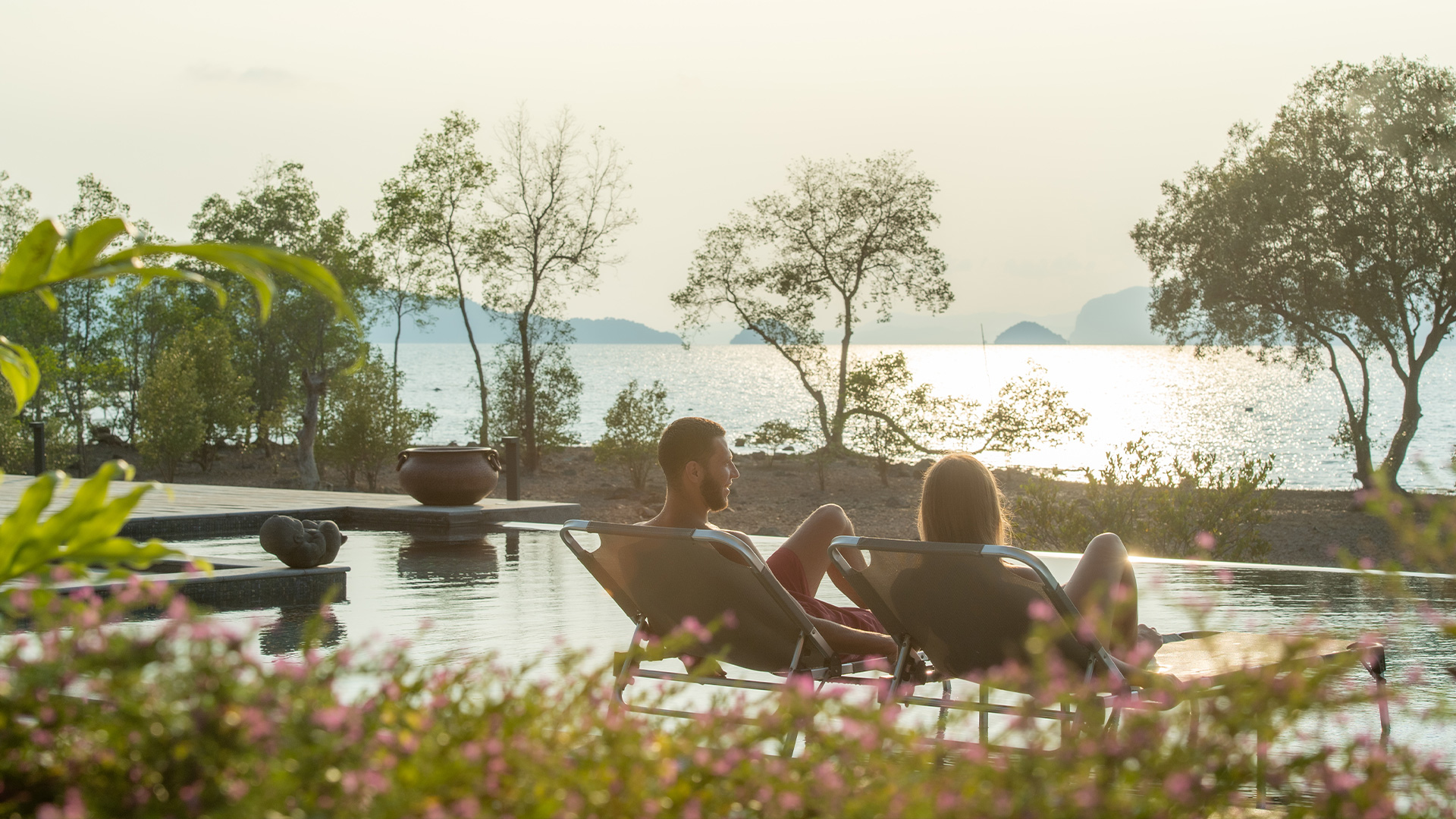 Luxury Experiences
Offering the comfort, ease, and joy of being welcomed home, a stay with us is all-inclusive, meaning that every dining experience and wellness treatment is yours to enjoy. Crafted with a generosity of spirit unique to iRETREAT, every guest privilege is utterly bespoke.
Big Sun promises absolute "sabai" or total relaxation amidst spacious oceanfront scenery and a private beachfront on the Andaman Seas. Welcome to Thailand, the land of smiles and a place of profound natural beauty. This wellness experience will give you the time to retreat away from daily routines to truly reconnect with yourself and your loved ones. The iRETREAT experience has been designed to make you feel completely at home and cared for with thoughtful compassion.
---
Mental Wellbeing
The world's only mental health wellness retreat with a team of over 15 wellbeing coaches, doctors and therapists focusing on one group of family and friends at a time. Our residential experts ensure your enlightening and ignite the start of your life-long journey to a happier, healthier, and prosperous life for yourself, your family and loved ones.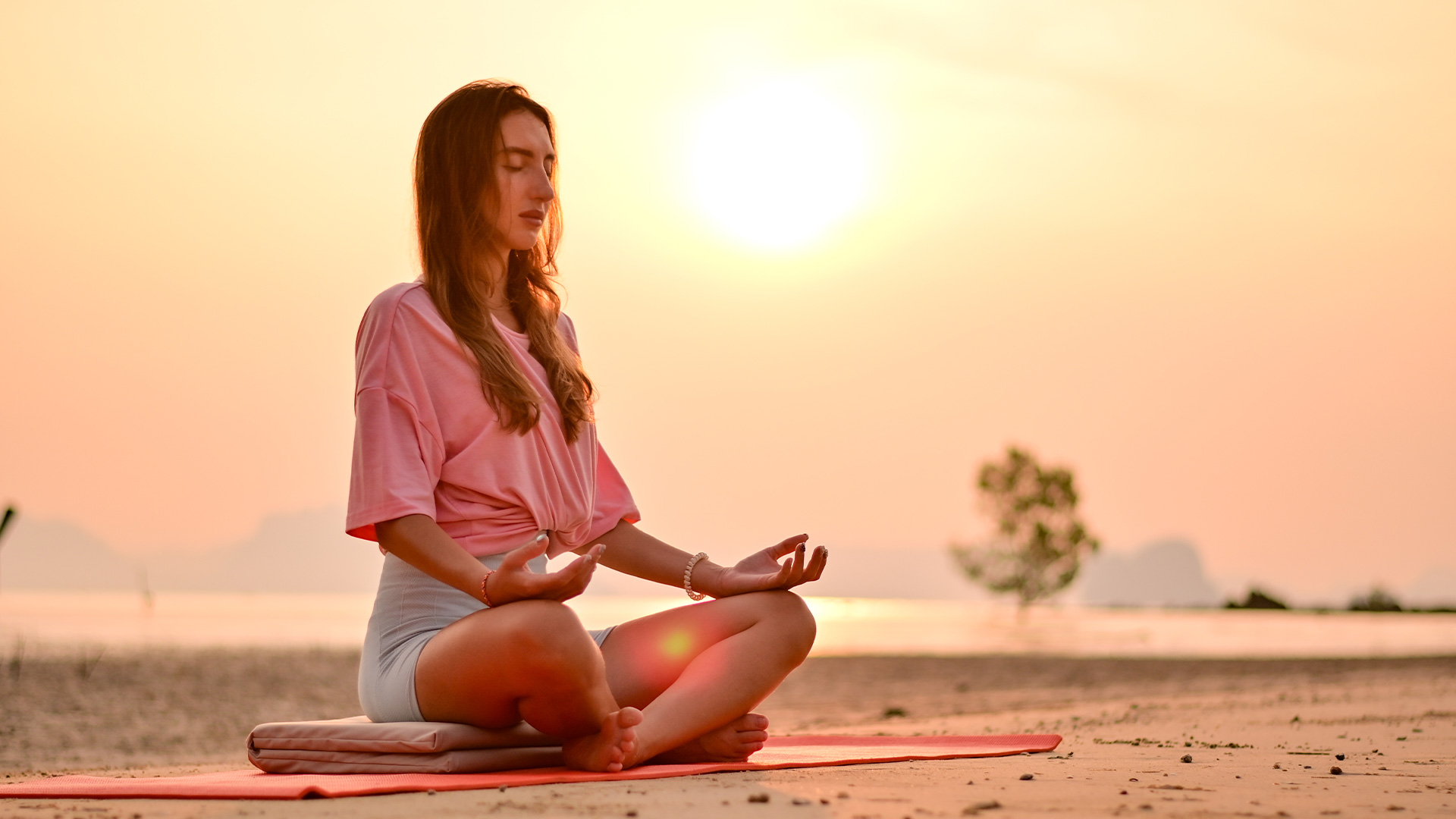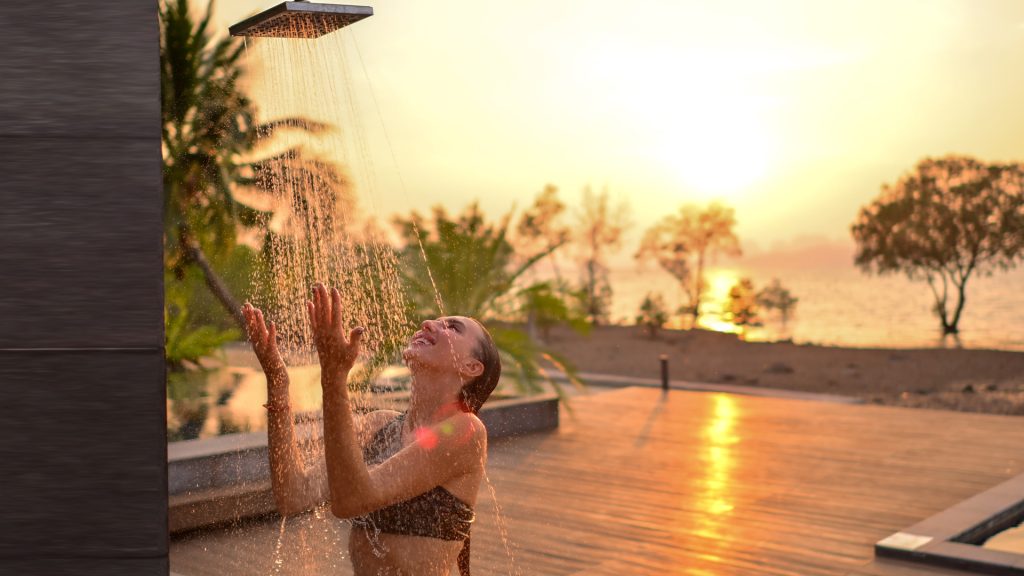 ---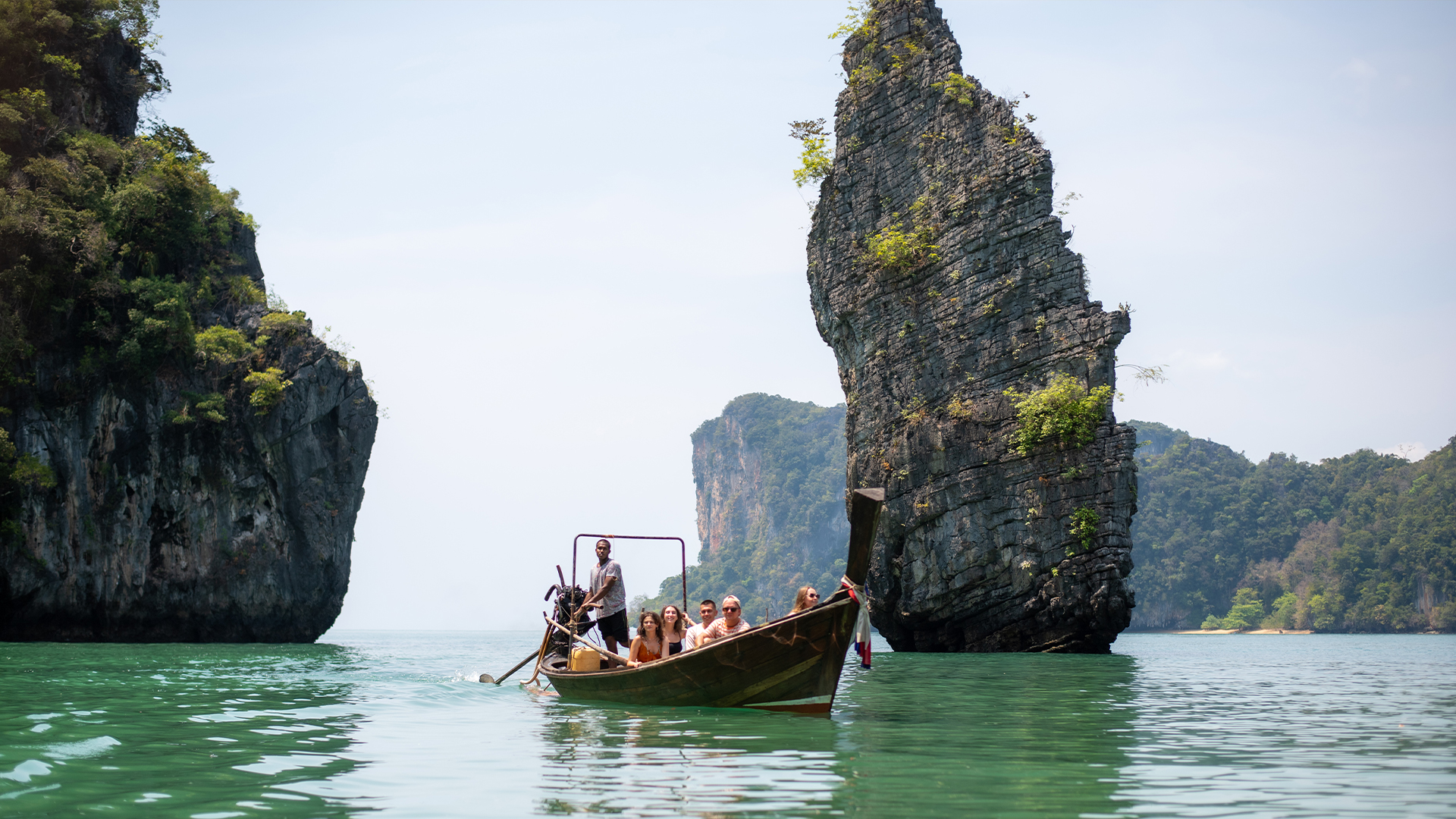 Cultural Immersions
Immersive Thai Cultural Island Tours
Thai painting and jasmine garland making
Thai/Asian cooking classes with the Executive Chef
---
Outdoor Activities
Beachfront infinity swimming pool
Beach activities and water sports
Snorkeling, canoeing and paddle-boarding
Guided island tours on traditional longtail boat (add-on)
Guided cycling tours and walking tours (add-on)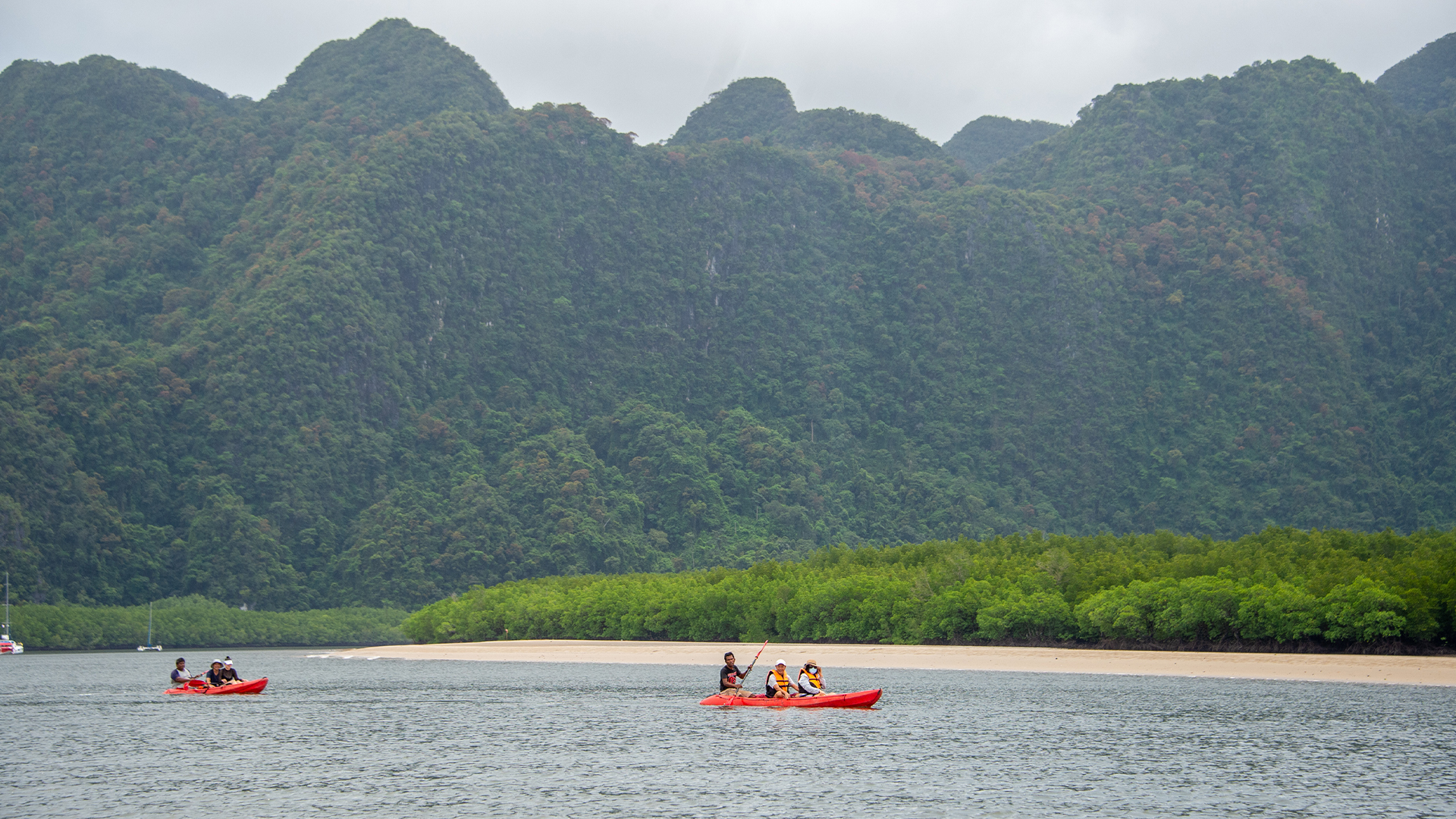 ---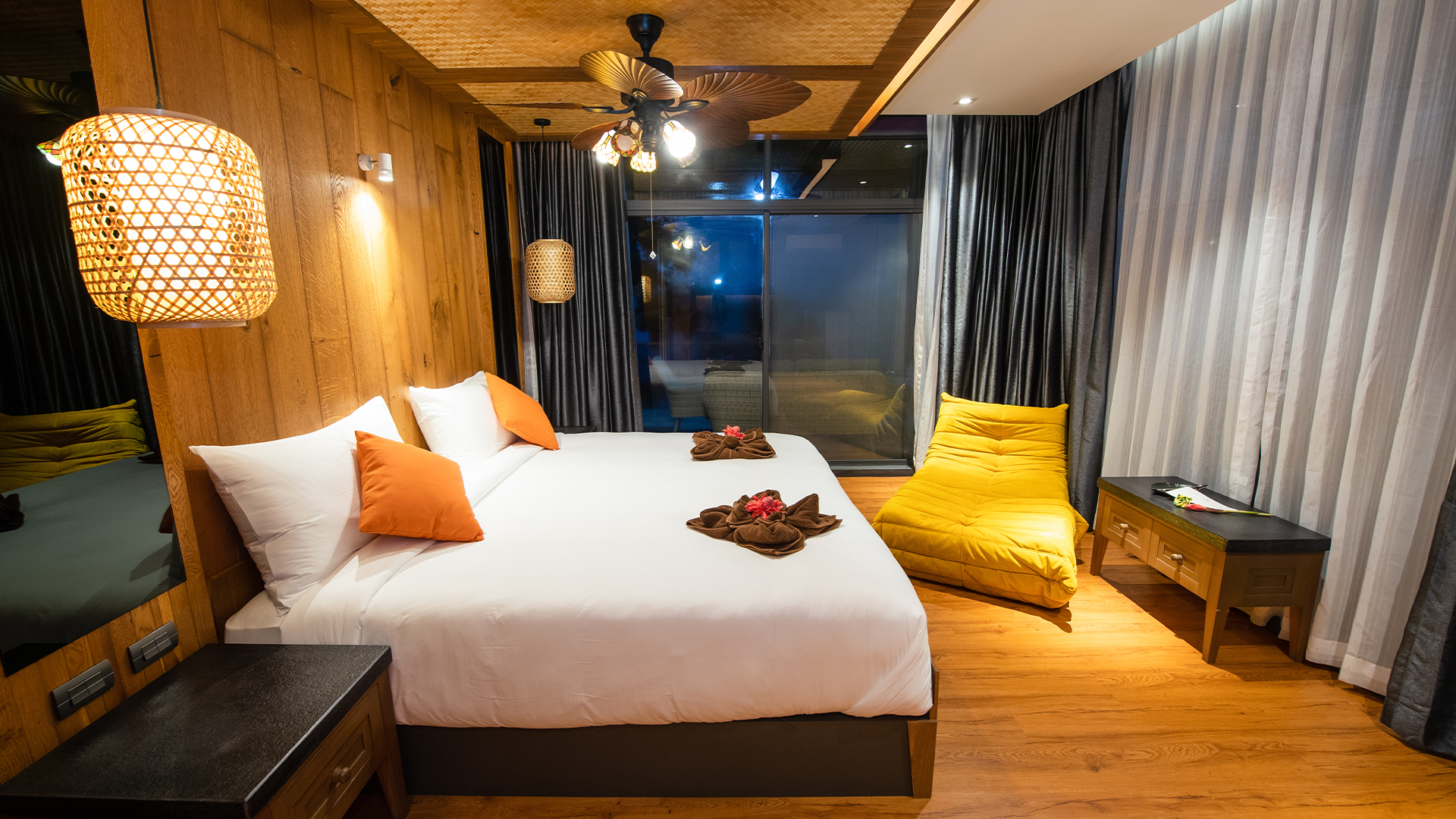 Luxury Tents & Suites
This exclusive escape is about ensuring plenty of space, privacy and tranquility. Just six 40-sqm Beach Suites and two 50-sqm Premium Tents nestled in a tropical landscape that open onto a beautiful, private beach. Each beautifully appointed suite comes with a luxurious ensuite bathroom with a tub, tea-coffee-making facilities and plenty of space to relax and unwind.
---
Dining
An all-inclusive dining experience at iRetreat Koh Yao Noi has the chefs ensuring that every meal – breakfast, lunch and dinner – is memorable. The 30-seater restaurant with indoor and al fresco dining options fronts the beach. The menu is carefully executed and features traditional and contemporary Southern Thai cuisine with seafood highlights and international favorites. Nourish your body and soul with Michelin star dining.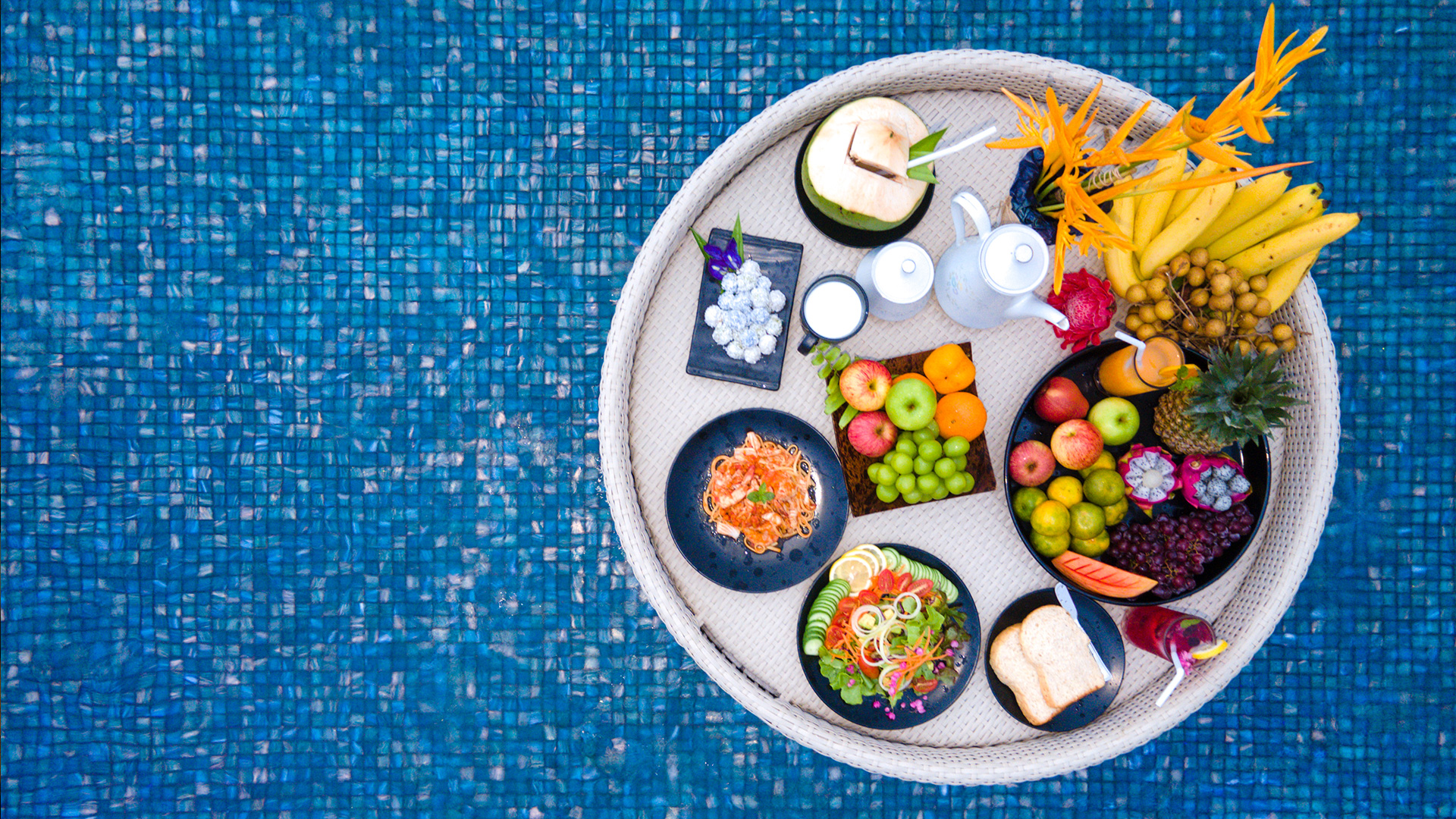 ---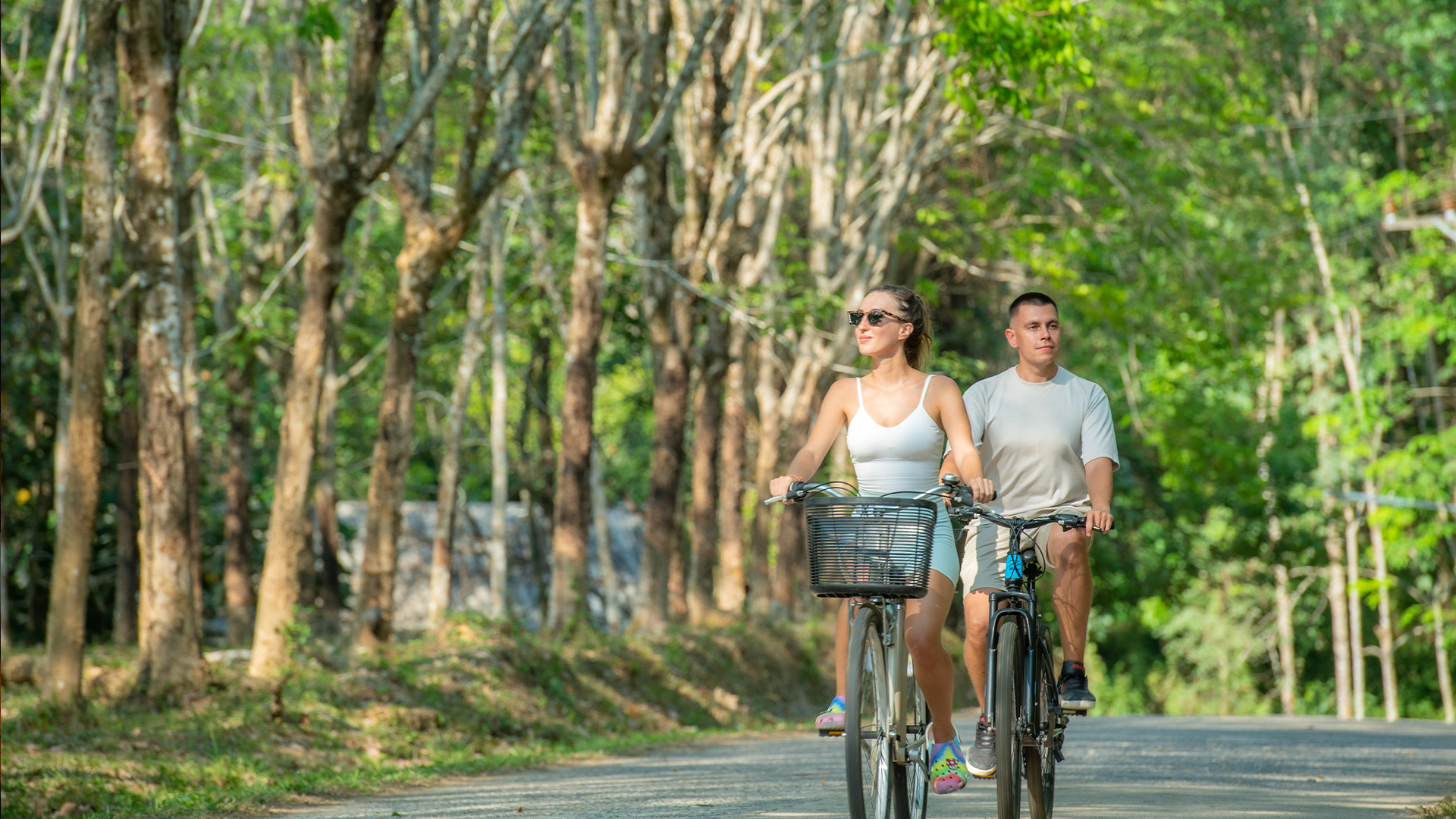 Family Fun
Children's activity and mental development programs
Treasure hunts and arts and crafts
Board games
Water Sports and Outdoor Activities
---
Seamless Living
Roundtrip airport transfers
VIP arrival and departure airport experience
Round trip airport to ferry terminal with island transfer
Unpacking and packing service (as per guest request)
Daily laundry (excluding dry cleaning)
High-speed WiFi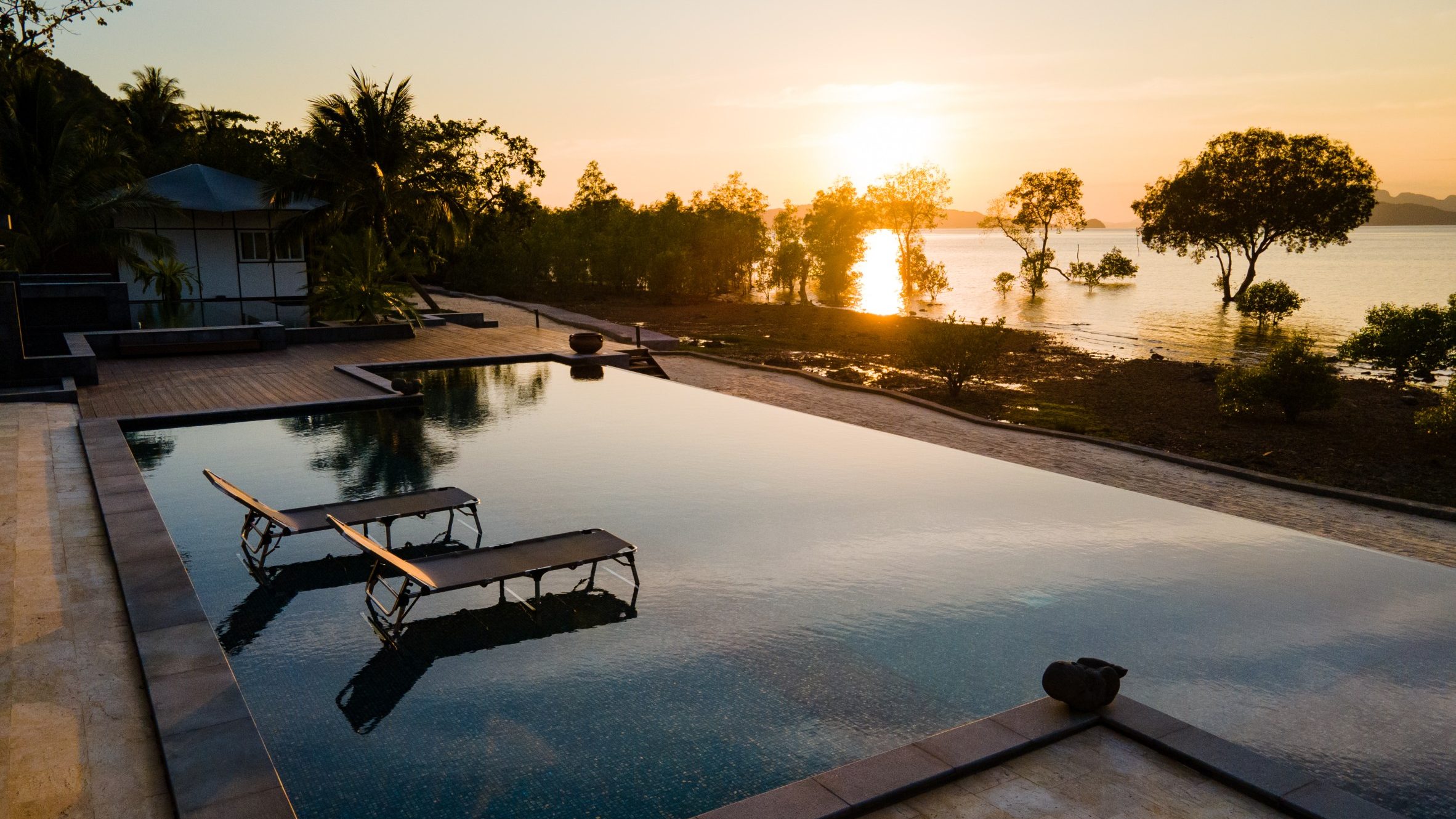 ---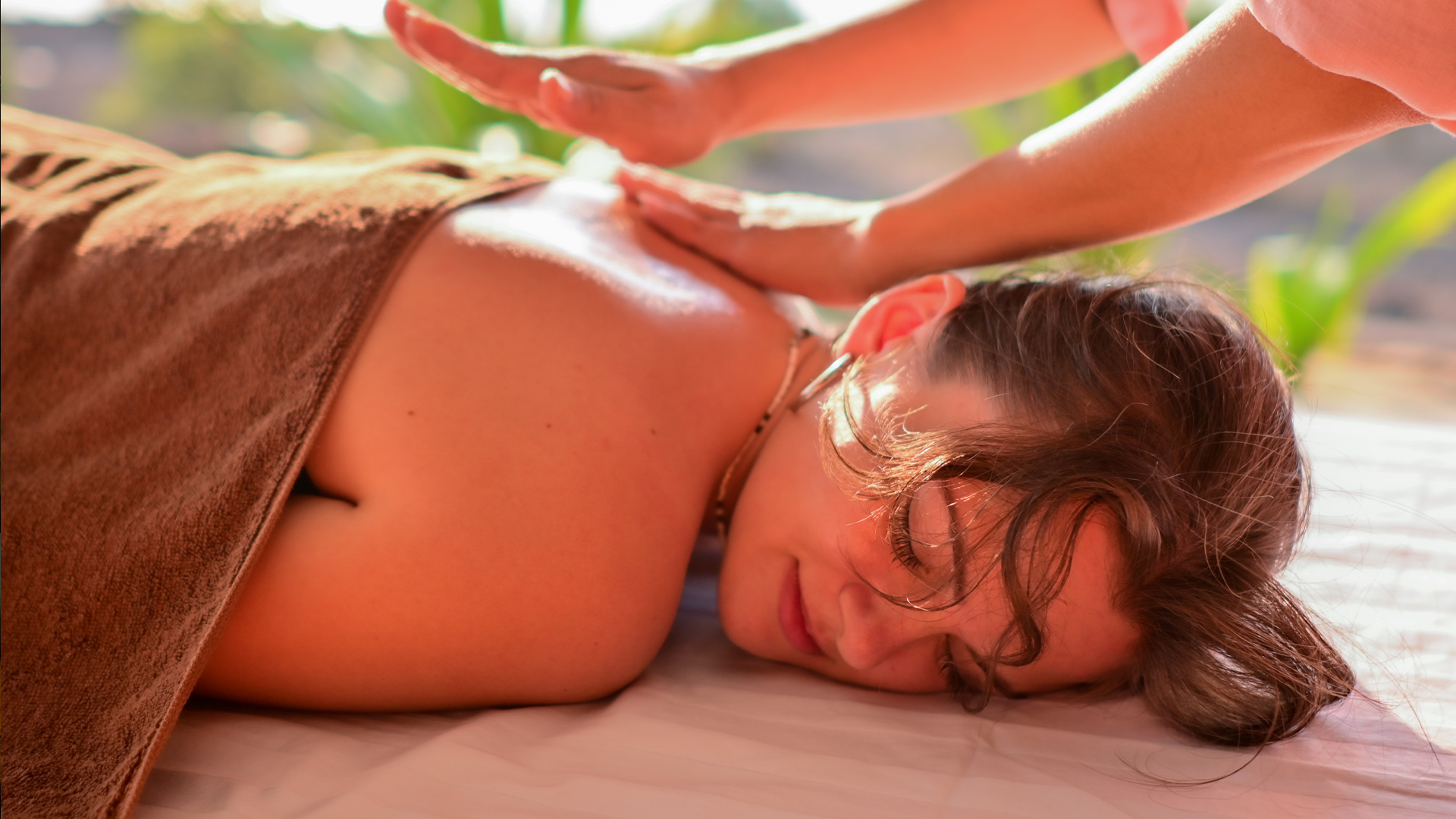 Wellness & Facilities
Wellness programs feature a range of massage treatments, singing bowl sound therapy , and yoga. Guests can book therapeutic massages as an in-room experience or in the open-air sala by the pool.
Additional facilities include a meditation hall for 20 people, a multi-purpose rooftop terrace for morning yoga sessions, water sports facilities, cycles and more.
Big Sun Massage Menu
Thai Massage
Acupressure and stretching with yoga postures to stimulate blood circulation, muscle relaxation and relieve fatigue.
Hot Oil Aroma
Hot Oil Aroma Massage increases blood circulation and promotes fat burning. The kneading and rubbing brings relaxation and healing, leaving your skin feeling smooth, and your body relaxed.
Back, Neck & Shoulder Massage
This massage is focused on reducing tension in the back, neck and shoulder. It induces deep relaxation, improves circulation and relieves chronic muscular aches and pain.
Hot Stone Massage
An energizing massage whereby heated stones are used to relax aching sore muscles and stimulate energy points.
Heated Herbal Ball Compress Massage
This treatment uses "Luk Pra Kob" a steamed herbal compress containing Thai herbs to help eliminate toxins and relieve chronic pain. Best used conjointly with Thai traditional aroma massage.migraines, neck pain or swelling in body.
iRETREAT Foot Sanctuary
Reflexology point techniques are manipulated to stimulate the body's healing abilities and rejuvenate stagnant energy flow.
---
Book your stay
Book your stay with us now to find peace and wellbeing.
---
iRETREAT Koh Yao Noi
52/13 Moo.7, Ban An Pao, Koh Yao Noi, Phang Nga 82160
For reservations : +668-2411-6699
Email : info@iretreat.co