iRETREAT Koh Yao Noi
Phang Nga – Opening Jan 1, 2024
Discover the serene beauty of Phang Nga's island paradise. Immerse yourself in a lifestyle meditation retreat, where you'll explore neighboring islands and rejuvenate in the embrace of Mother Nature. Let the sea, the breeze, and the breathtaking sunset be your companions on a journey to inner peace and healing.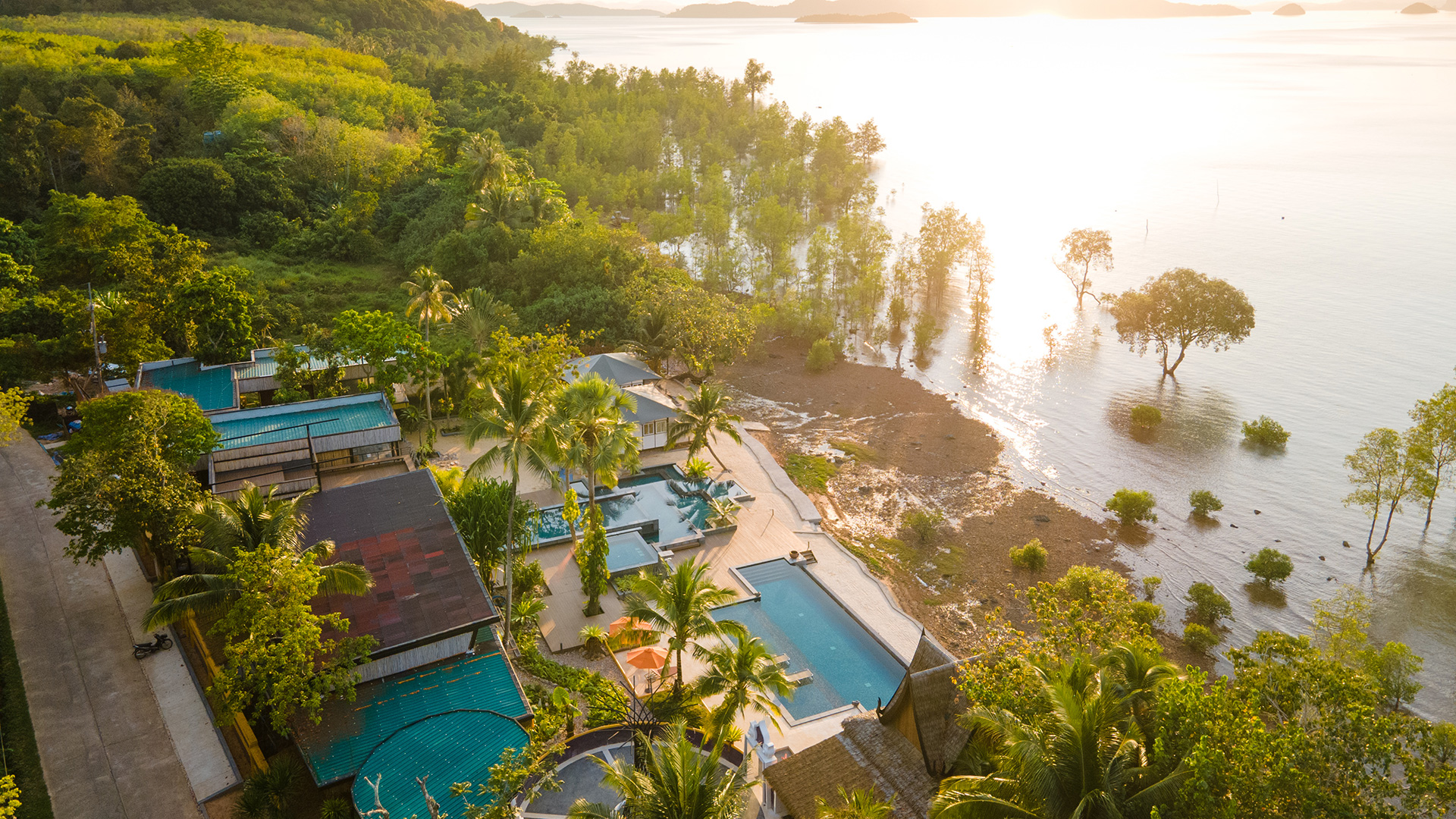 Luxury Island Wellness Retreat
At iRetreat Koh Yao Noi, we orchestrate a luxurious experience that harmonizes with the meditative rhythm of ocean waves, placing relaxation and healing at its core. Nestled like a precious gem in Thailand's renowned Phang Nga Bay, a mere 45-minute journey east from Phuket, our retreat unveils its private beachfront, embraced by the lush embrace of jungle-clad karst mountains. Here, amid this tropical paradise, you'll discover six Andaman Seafront Suites and two Luxury Tents, each offering dramatic vistas of the captivating Andaman Sea's azure waters.
Our haven is the perfect space for fostering bonds among family, friends, and colleagues or for celebrating special occasions like birthdays and anniversaries. Moreover, it serves as a private sanctuary ideal for corporate coaching and team-building, with a dedicated focus on mental well-being. Athletes seeking an edge in their performance can also benefit from our Mental Mastery Training.
Embrace an all-encompassing holistic healing experience, where the beauty of the beach and oceanfront scenery becomes an integral part of your journey. Come, bask in the Sun of Peace, and embark on a transformative sojourn with us.
---
Luxury Experiences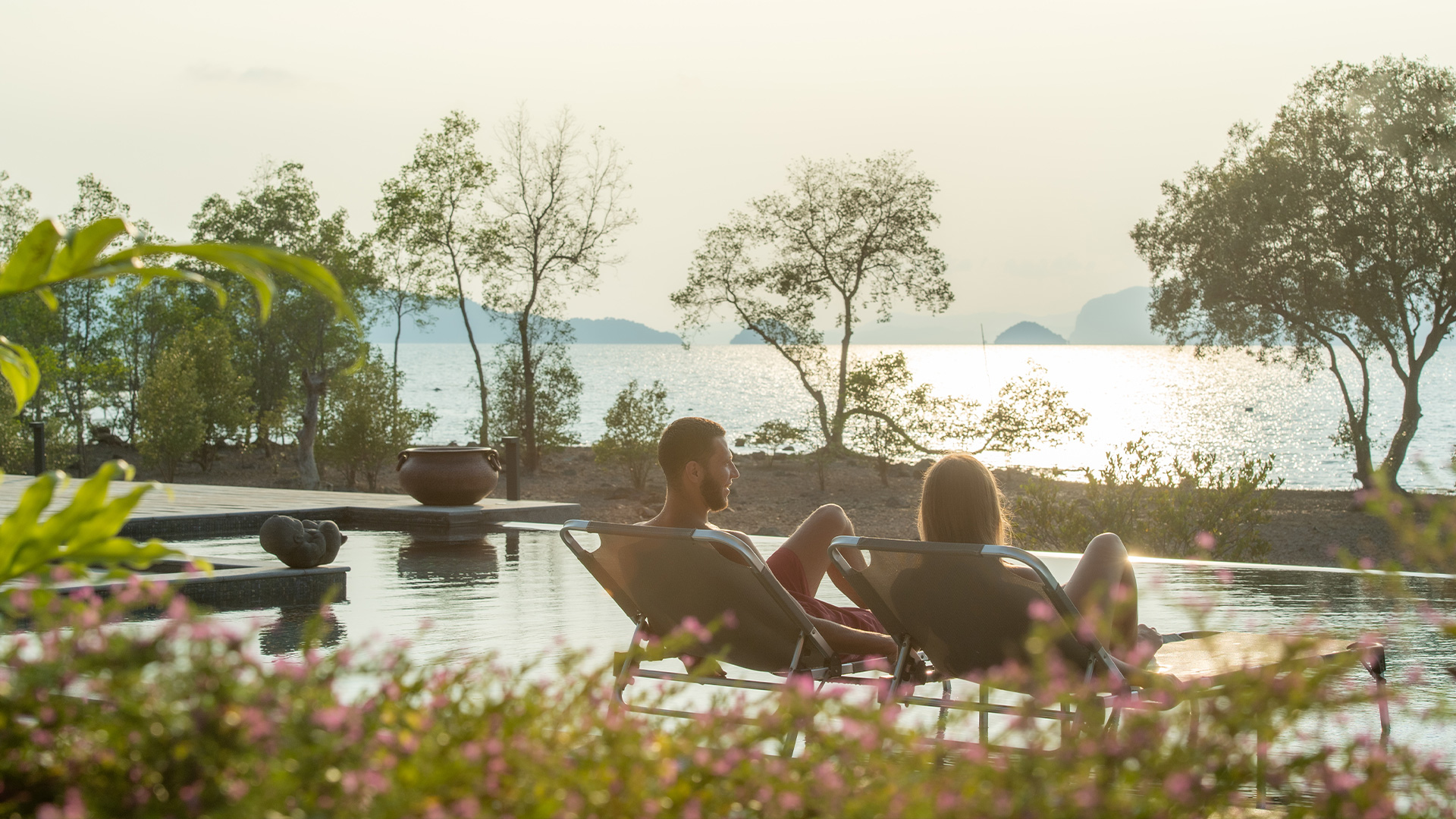 Indulge in the warm embrace of homecoming, where your stay encompasses a seamless blend of comfort, convenience, and sheer delight. At iRETREAT, we redefine hospitality with an all-inclusive ethos, offering you the privilege of savoring every dining experience and wellness treatment as uniquely yours.
Enter the realm of Big Sun, where "sabai" – the epitome of absolute relaxation – unfolds against a backdrop of expansive oceanfront vistas and a private beachfront along the Andaman Seas. Welcome to the heart of Thailand, a land renowned for its captivating smiles and breathtaking natural splendor. This wellness sojourn grants you the precious gift of retreat, a respite from the daily humdrum, allowing you to rediscover yourself and forge deeper connections with your loved ones.
The iRETREAT experience is a tapestry woven with care, designed to envelop you in a sense of belonging and nurture, guided by unwavering compassion. Here, you will find not just a destination, but a sanctuary where every detail is thoughtfully curated to make you feel cherished, at ease, and truly at home.
---
Mental Wellbeing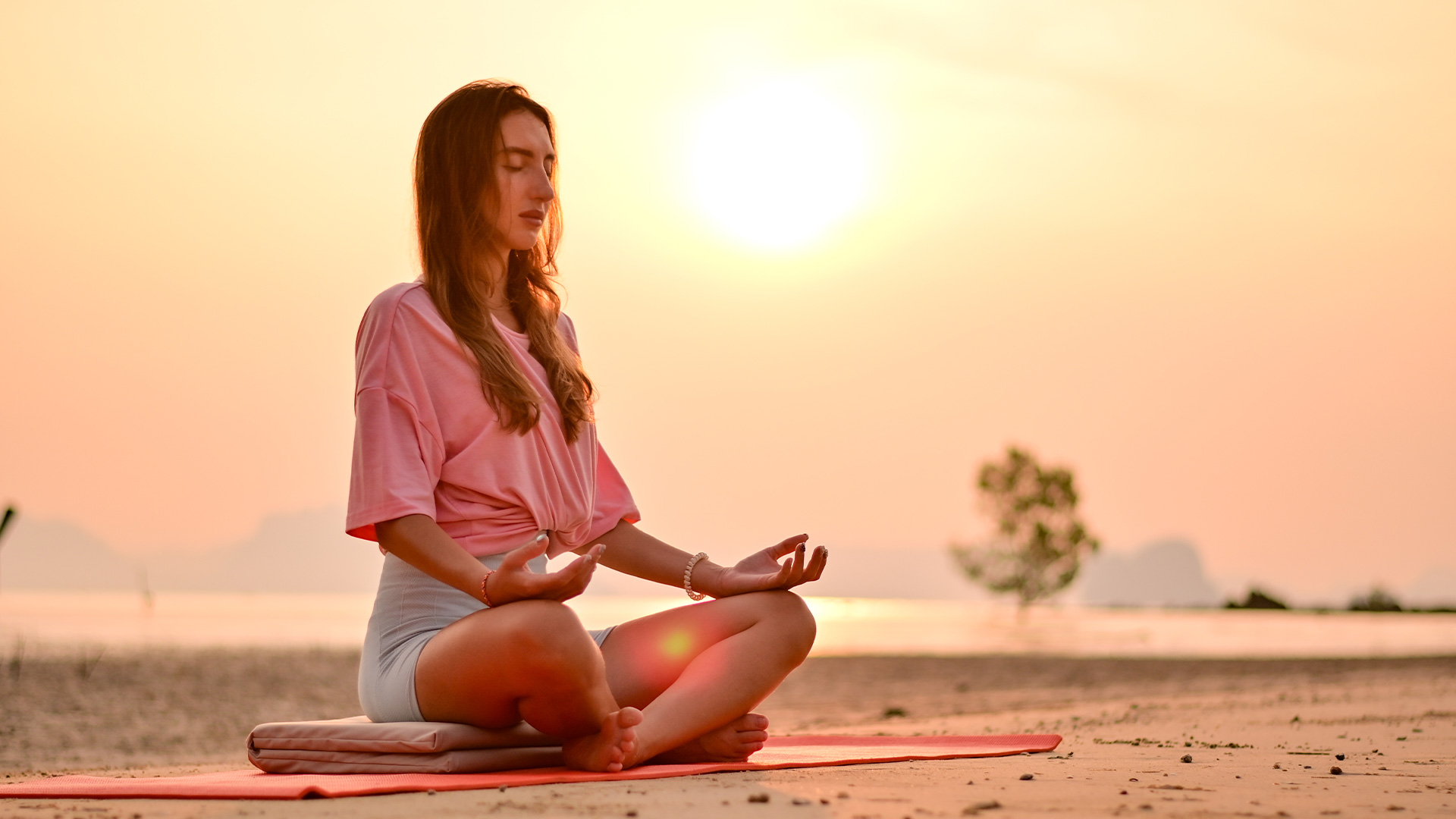 Discover the exclusive world of our one-of-a-kind mental health wellness retreat. Here, a dedicated team of wellbeing coaches and meditation specialists converge their expertise on a single group of cherished family and friends.
Our residential experts curate a transformative experience, igniting the commencement of your lifelong voyage toward a brighter, healthier, and more prosperous existence—for you, your cherished family, and your beloved companions. This is a sanctuary where your well-being takes center stage, guiding you towards a future brimming with happiness, vitality, and success.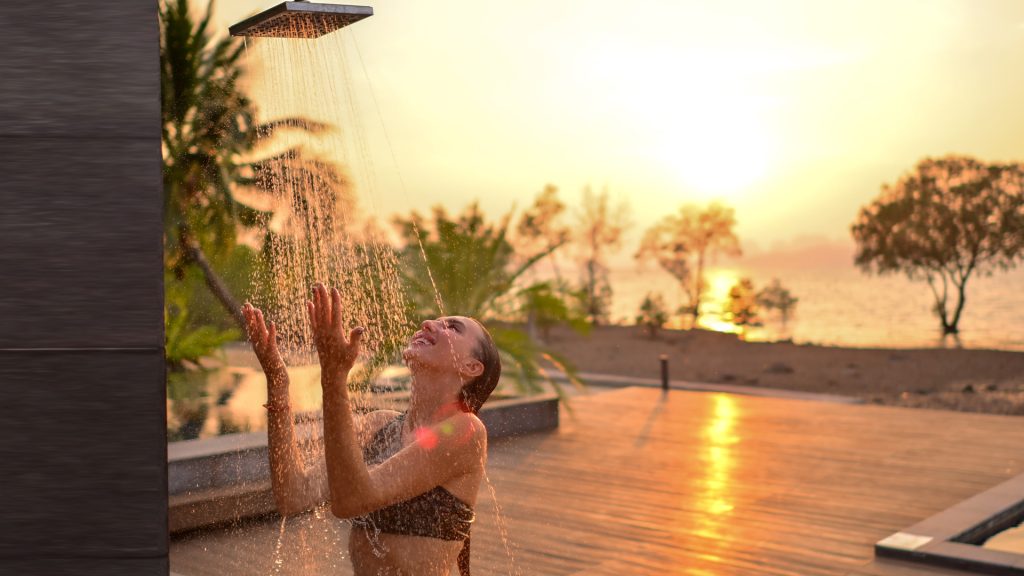 ---
Cultural Immersions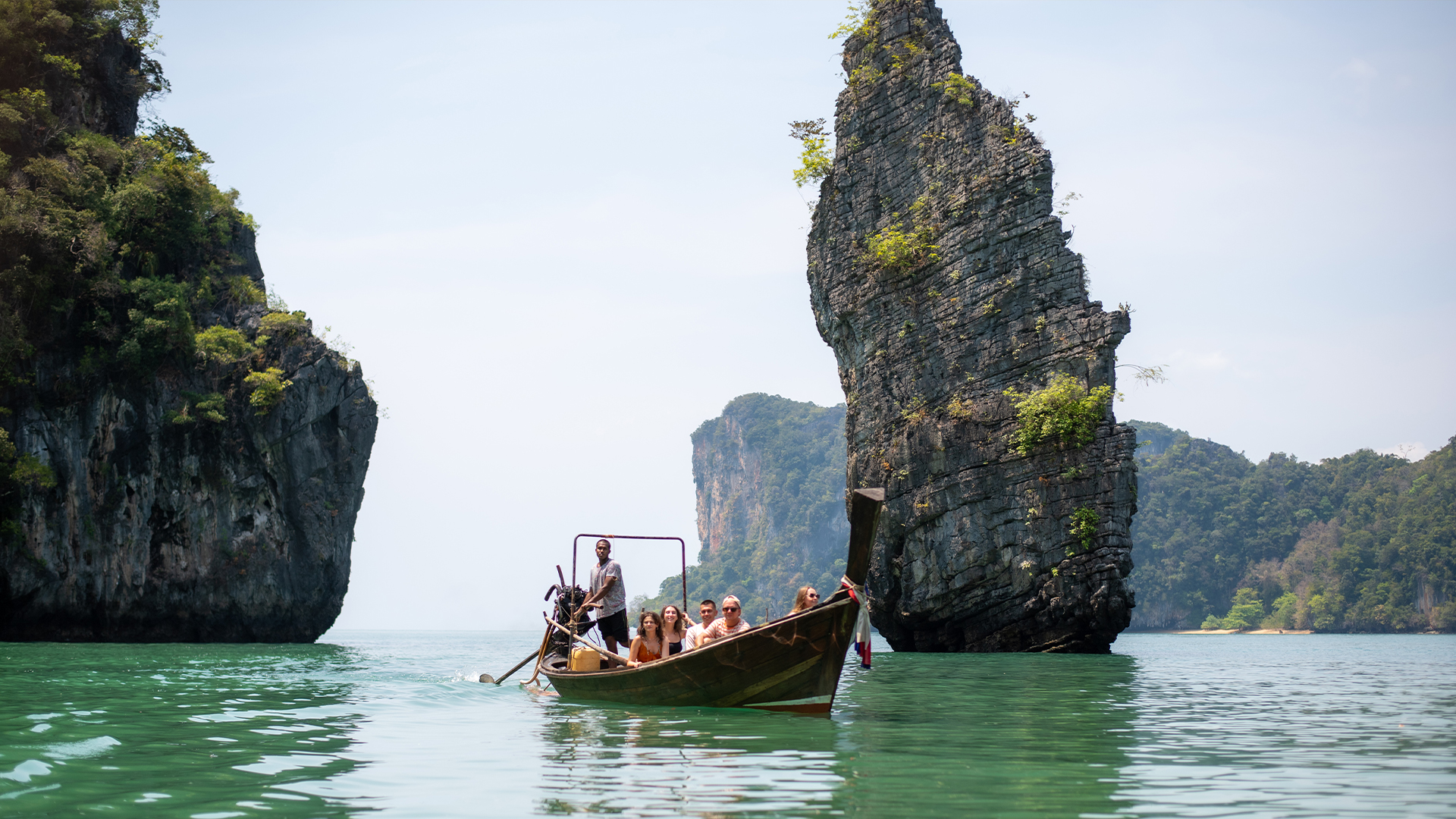 Embark on captivating journeys of cultural immersion with our Thai island tours. Dive into the heart of Thai traditions, where you can explore the enchanting art of Thai painting and craft exquisite jasmine garlands. Discover the soul of Thailand through these immersive experiences.
---
Outdoor Activities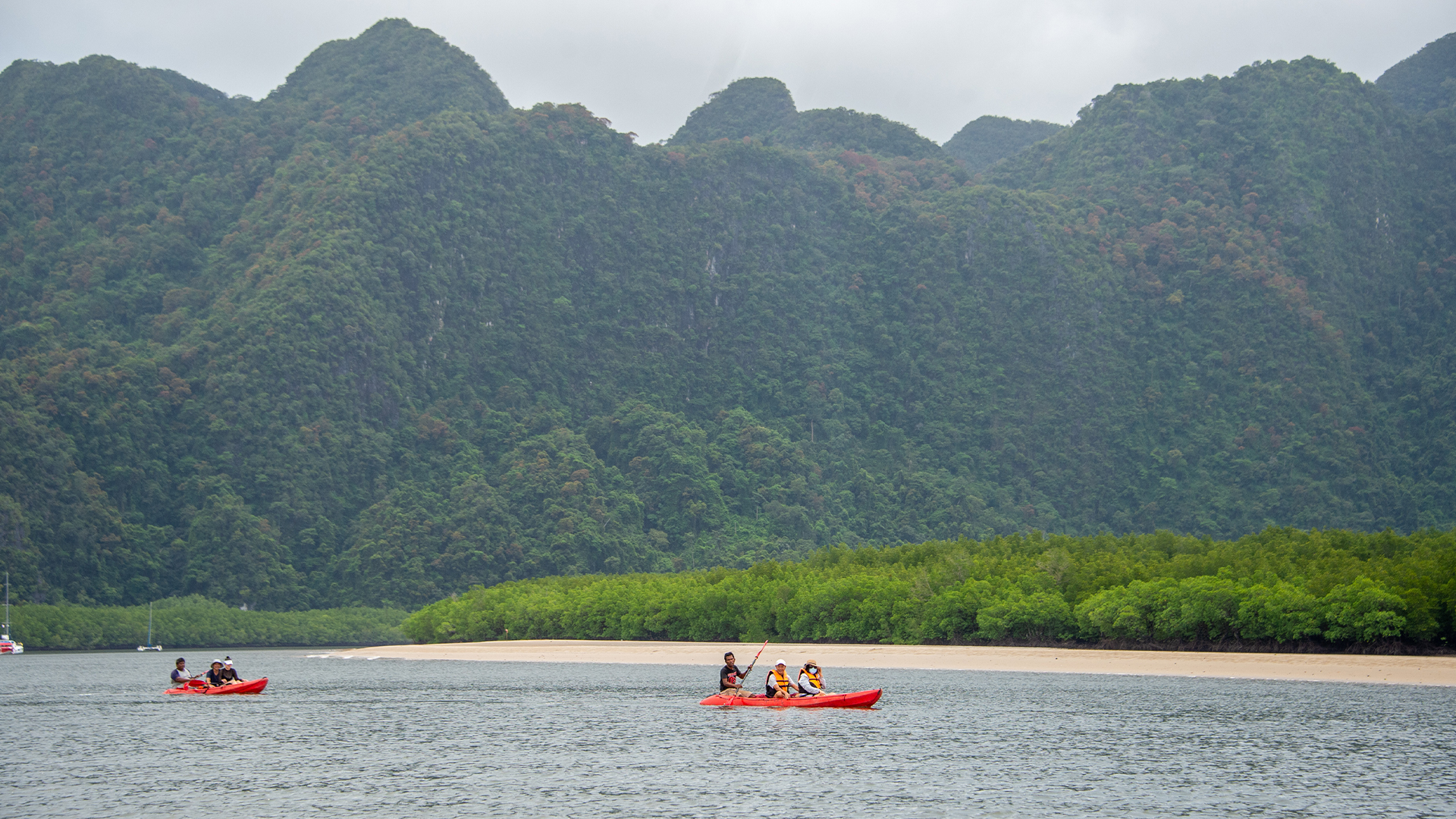 Indulge in our beachfront sanctuary with a captivating infinity pool, beach activities, and water sports. Dive into the sea for snorkeling, paddle through gentle waves, or explore the islands on a traditional longtail boat tour. For land adventurers, guided cycling and walking tours reveal the island's hidden beauty and local gems.
---
Luxury Tents & Suites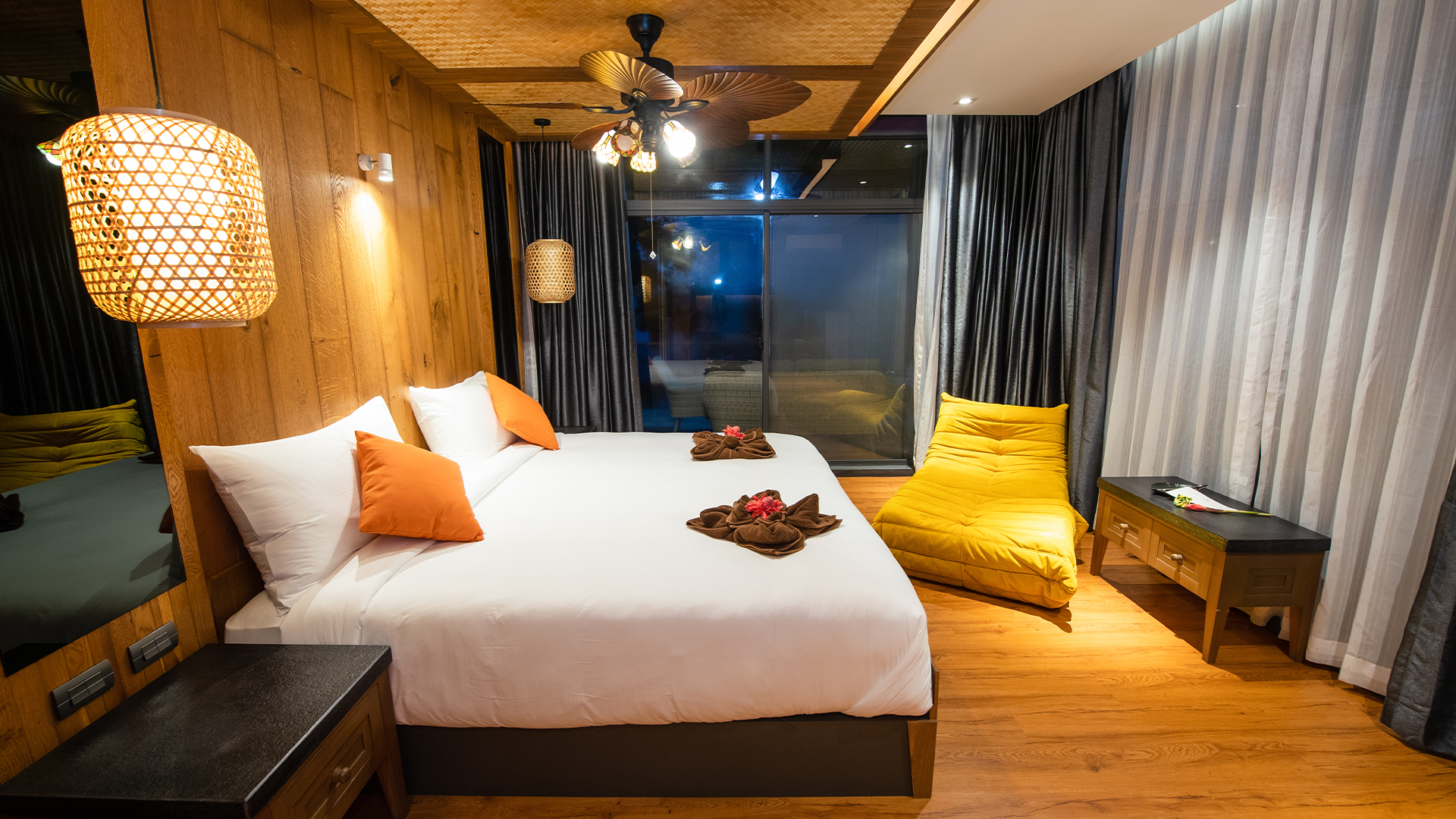 Andaman Seafront Suites and Luxury Tents
Indulge in an unparalleled retreat designed to offer absolute privacy and serenity. Our exclusive haven boasts six lavish 40-sqm Andaman Seafront Suites and two Luxury Tents, carefully nestled within a lush tropical landscape that unveils a pristine private beach.
Each meticulously crafted suite promises a haven of luxury, complete with a sumptuous ensuite bathroom featuring a deep soaking tub. Additionally, we provide indulgent tea and coffee-making facilities to elevate your comfort. Within this refined space, you'll find ample room to relax and surrender to the soothing ambiance of your surroundings, ensuring an unforgettable escape.
---
Dining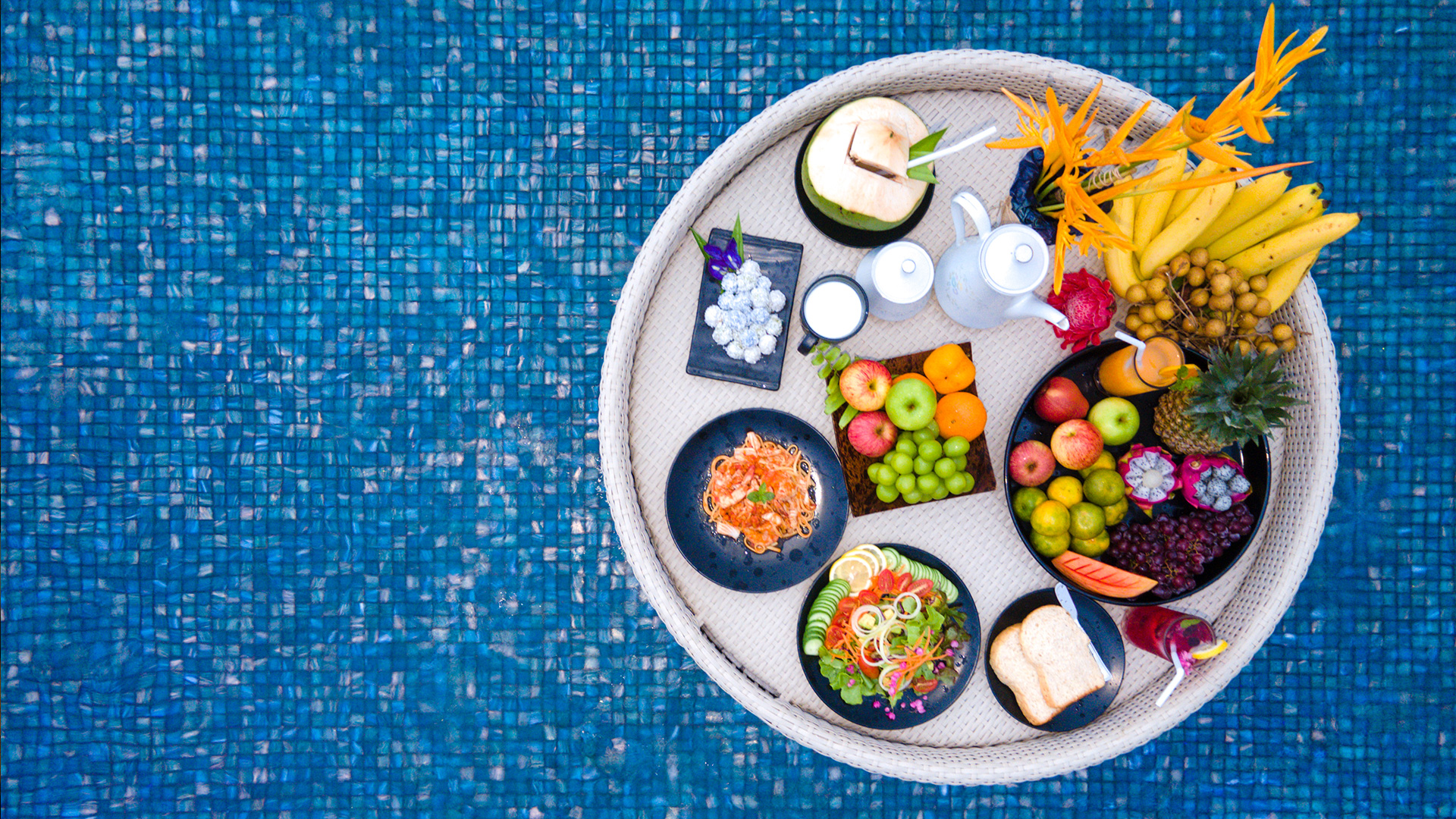 At iRetreat Koh Yao Noi, our commitment to an exceptional dining experience is reflected in our private and exclusive culinary offerings. Our talented chefs are dedicated to crafting unforgettable meals, from breakfast to lunch and dinner, ensuring each one is a memorable event.
Set against the stunning backdrop of the beach, our restaurant offers both indoor and al fresco dining options for your private enjoyment. Our carefully curated menu showcases a harmonious blend of traditional and contemporary Southern Thai cuisine, enriched with seafood highlights and international favorites.
Indulge in a truly exquisite dining journey that not only delights your palate but also nourishes your body and soul. Experience quality dining in an exclusive setting, where every meal is a reflection of our commitment to your unforgettable retreat.
---
Family Fun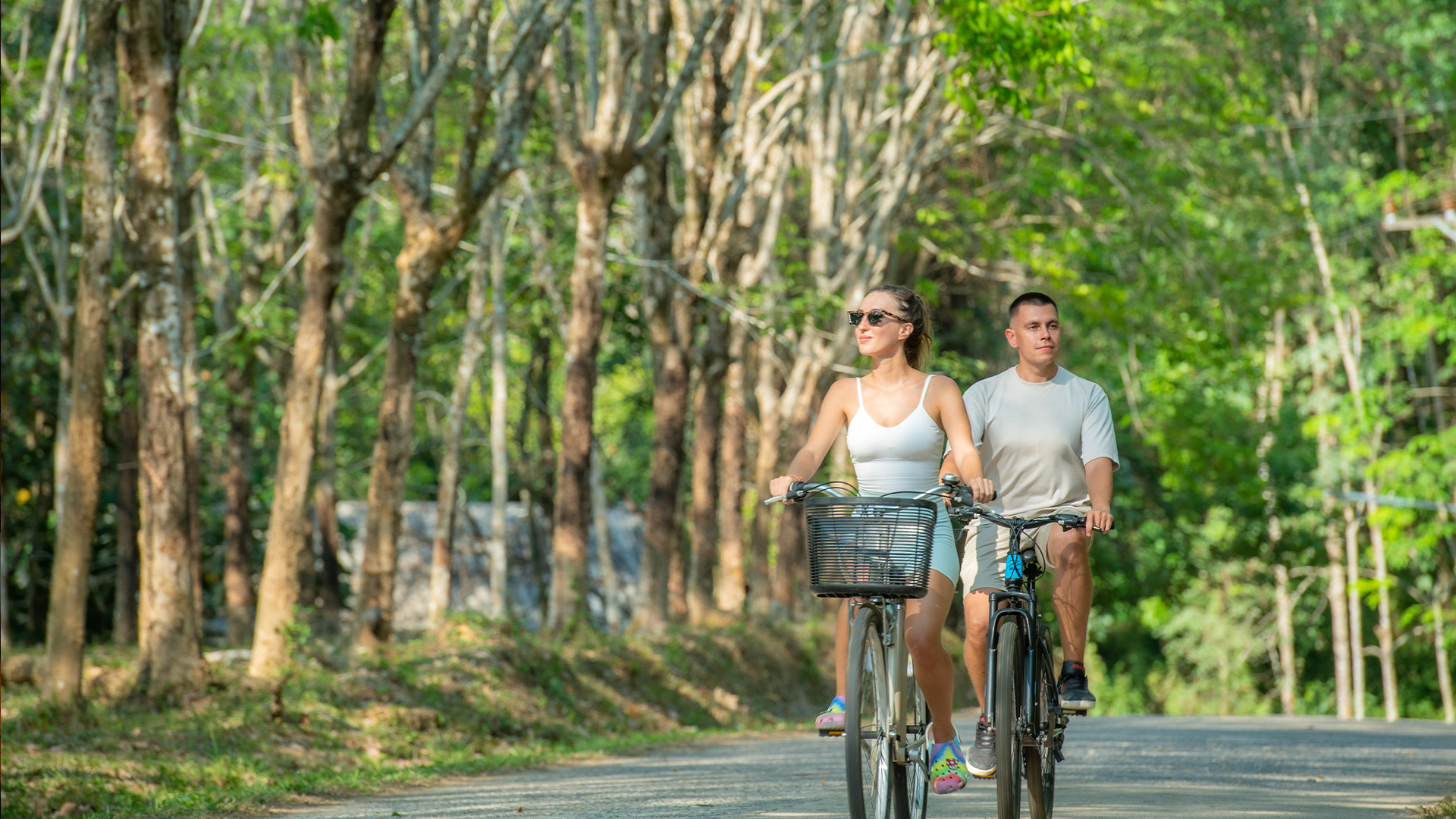 Step into a world where family fun and enriching experiences unite harmoniously:
Explore Your Inner World and Outer Surroundings: Encourage self-discovery and an appreciation for the world around us. Delve into your inner world through moments of reflection and mindfulness amidst nature's beauty.
Cultural Experience on the Island: Immerse yourselves in the vibrant local culture with visits to the island's rich arts and crafts centers. Encounter the exotic local wildlife, connecting with the wonders of nature. And for an authentic cultural experience, delve into the art of Muay Thai, a martial art deeply rooted in Thai heritage.
Water Sports and Outdoor Adventures: Immerse yourselves in thrilling water activities and embark on exciting outdoor adventures as a family, strengthening bonds while cultivating a deep love for nature.
Discover a realm where family connections flourish, laughter fills the air, and young minds flourish through play, exploration, and a rich tapestry of cultural experiences on this idyllic island.
---
Seamless Living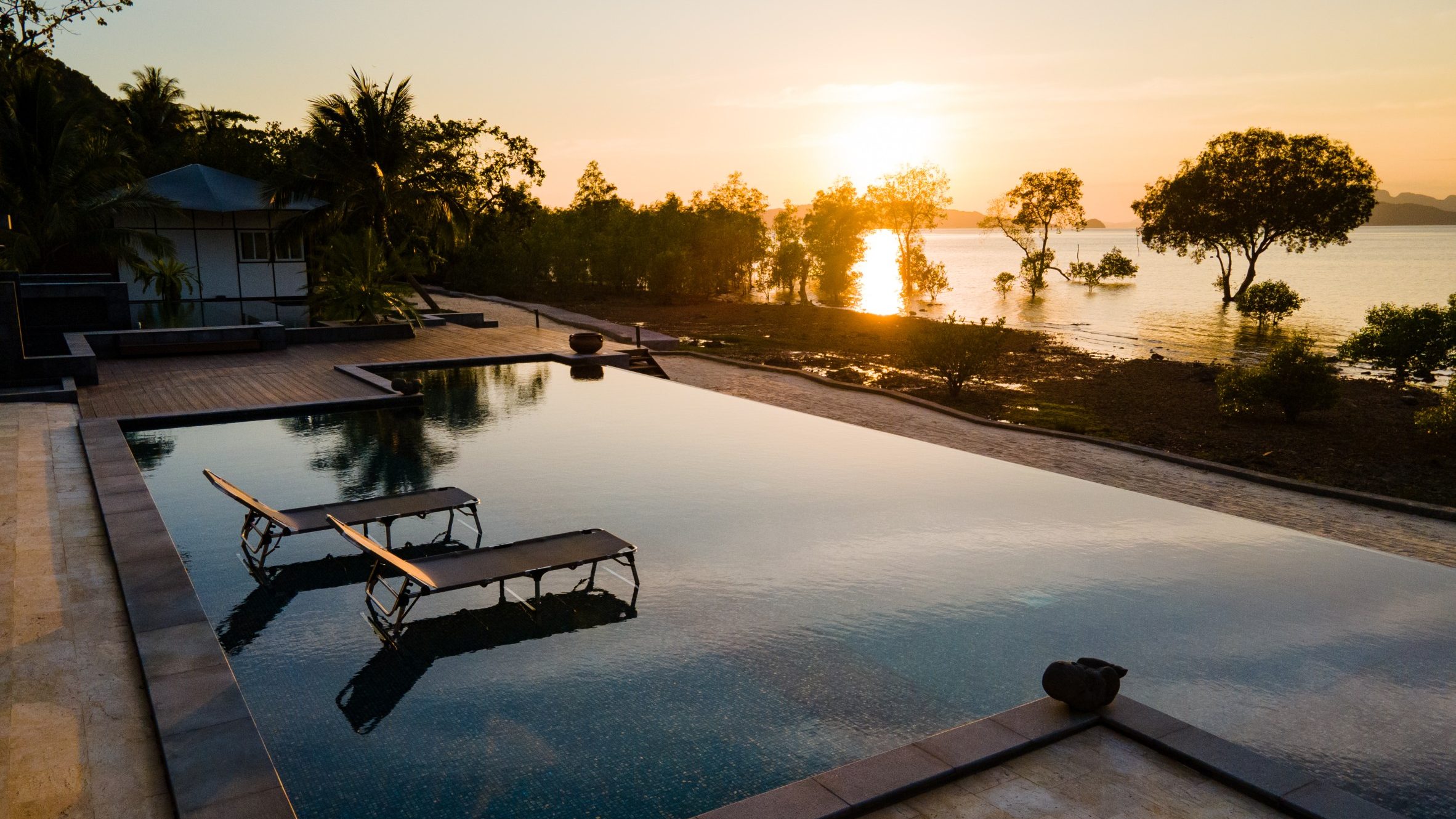 Embark on an exquisite journey of seamless elegance with our exclusive package, where every detail is meticulously attended to:
Airport-to-Island Transfer: Arrive in style with our smooth and efficient transfer service, ensuring a stress-free start to your getaway.
Daily Laundry Service (Excluding Dry Cleaning): Enjoy the utmost convenience with daily laundry service, ensuring you have fresh attire throughout your stay.
High-Speed WiFi: Stay seamlessly connected with high-speed WiFi, allowing you to effortlessly share your experiences and keep in touch with loved ones.
Experience a world where luxury and comfort come together flawlessly, offering you a borderless realm of relaxation and first-class amenities, ensuring your journey is filled with elegance and ease.
---
Wellness & Facilities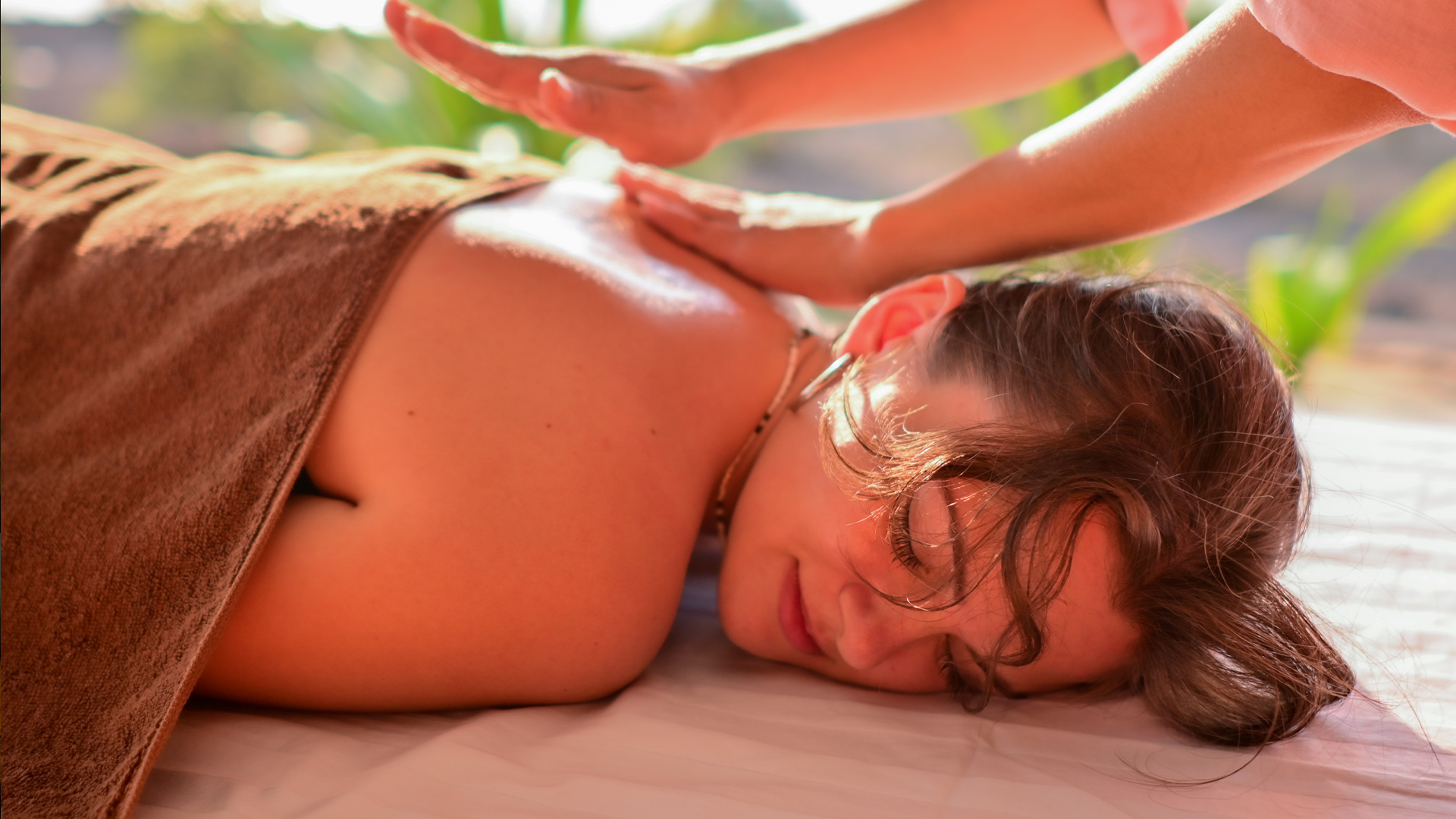 Our Wellness programs encompass a variety of rejuvenating treatments, including soothing massages, harmonious singing bowl sound therapy, and invigorating movement sessions. Guests have the option to indulge in therapeutic massages within the comfort of their rooms or amid the serene ambiance of our open-air sala by the pool.
Enhancing our wellness offerings are additional facilities, such as a dedicated meditation hall for tranquil introspection. Our versatile rooftop terrace serves as a multi-purpose space for invigorating morning movement sessions, while water sports facilities and complimentary bicycles provide avenues for outdoor recreation and exploration.
Big Sun Massage Menu
Thai Massage
Acupressure and stretching with yoga postures to stimulate blood circulation, muscle relaxation and relieve fatigue.
Hot Oil Aroma
Hot Oil Aroma Massage increases blood circulation and promotes fat burning. The kneading and rubbing brings relaxation and healing, leaving your skin feeling smooth, and your body relaxed.
Back, Neck & Shoulder Massage
This massage is focused on reducing tension in the back, neck and shoulder. It induces deep relaxation, improves circulation and relieves chronic muscular aches and pain.
Hot Stone Massage
An energizing massage whereby heated stones are used to relax aching sore muscles and stimulate energy points.
Heated Herbal Ball Compress Massage
This treatment uses "Luk Pra Kob" a steamed herbal compress containing Thai herbs to help eliminate toxins and relieve chronic pain. Best used conjointly with Thai traditional aroma massage.migraines, neck pain or swelling in body.
iRETREAT Foot Sanctuary
Reflexology point techniques are manipulated to stimulate the body's healing abilities and rejuvenate stagnant energy flow.
---
Book your stay
Book your stay with us now to find peace and wellbeing.
---
iRETREAT Koh Yao Noi
52/13 Moo.7, Ban An Pao, Koh Yao Noi, Phang Nga 82160
For reservations : +668-2411-6699
Email : info@iretreat.co