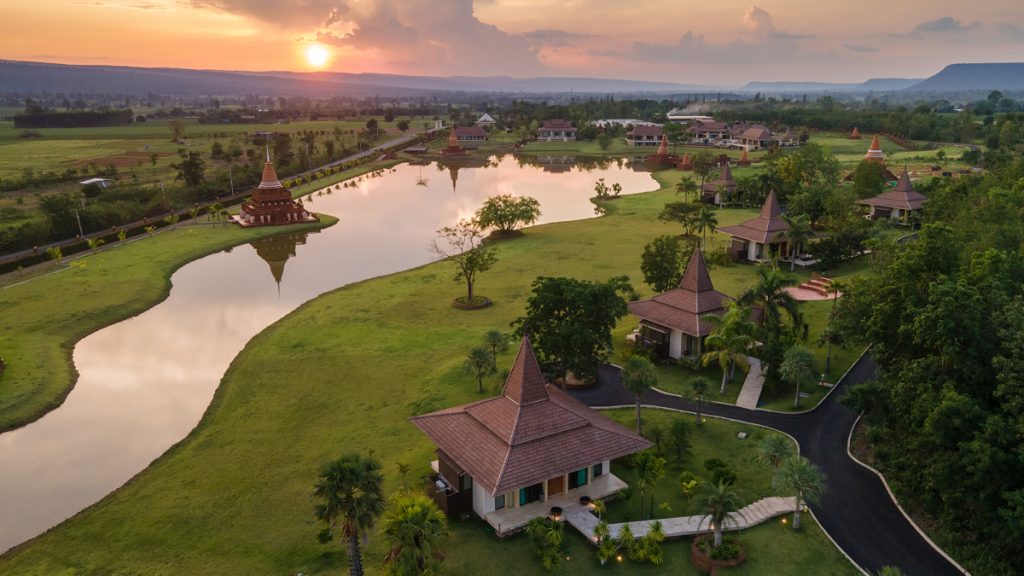 iRETREAT Pak Thong Chai
Mental Wellbeing and Spiritual Awakening
The world's only mental health wellness retreat with a team of over 15 wellbeing coaches, doctors and therapists focusing on one group of family and friends at a time.
Our flagship retreat center in Pak Thong Chai is where our residential experts ensure your enlightening and ignite the start of your life-long journey to a happier, healthier, and prosperous life for yourself, your family and loved ones.
Offering private and luxurious residencies that will be your home away from home to cultivate and develop your mindfulness skills to cope with the ever-demanding fast paced world.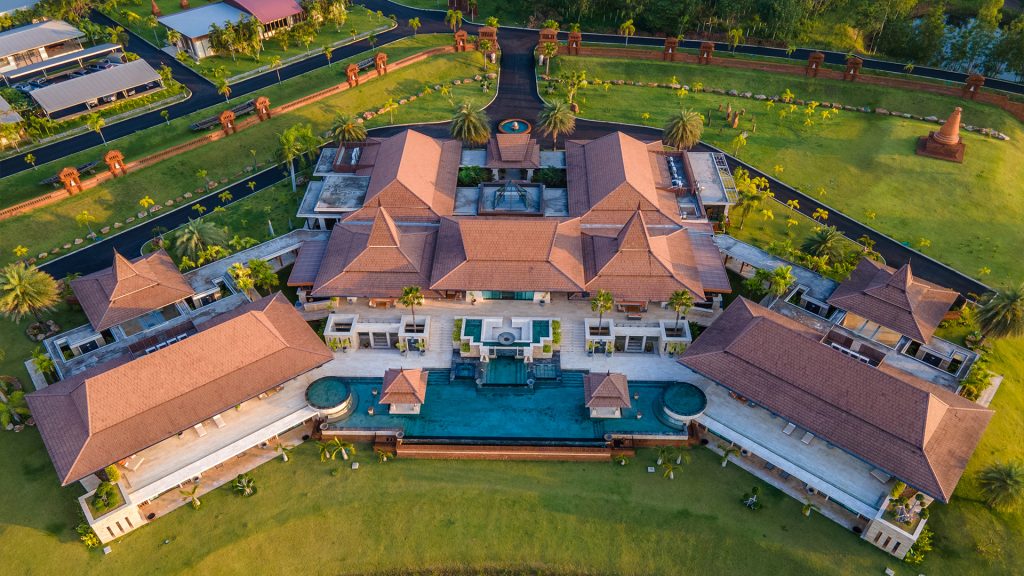 Luxury Experiences
Offering the comfort, ease, and joy of being welcomed home, a stay with us is all-inclusive, meaning that every dining experience, mental wellbeing program and spa treatment, every kids' activity, is yours to enjoy. Crafted with a generosity of spirit unique to iRETREAT, every guest privilege is utterly bespoke.
Promising absolute "sabai" or total relaxation in Thailand, the land of smiles is a place of profound natural beauty. This experience will give you the time to retreat away from daily routines to truly reconnect with yourself and your loved ones. The iRETREAT experience has been designed to make you feel completely at home. Our all-inclusive guest privileges cover dining, wellness, youth entertainment, and cultural excursions, while also seamlessly taking care of the little details – from laundry to airport transfers – with thoughtful generosity.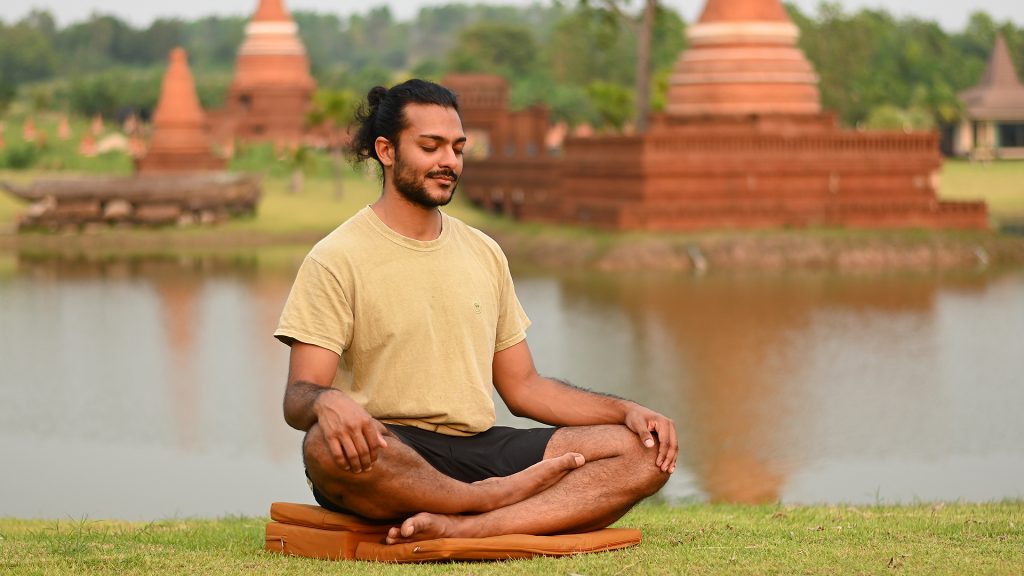 Mental Wellbeing
The world's most exclusive mental health wellness retreat
We offer the most comprehensive treatments for mental wellbeing in the world. We can tailor each treatment programme to your specific needs and preferences because we treat one client and their group of family and friends at a time. We focus on identifying and treating not just the affliction itself, but the underlyng causes. Healing from the inside out.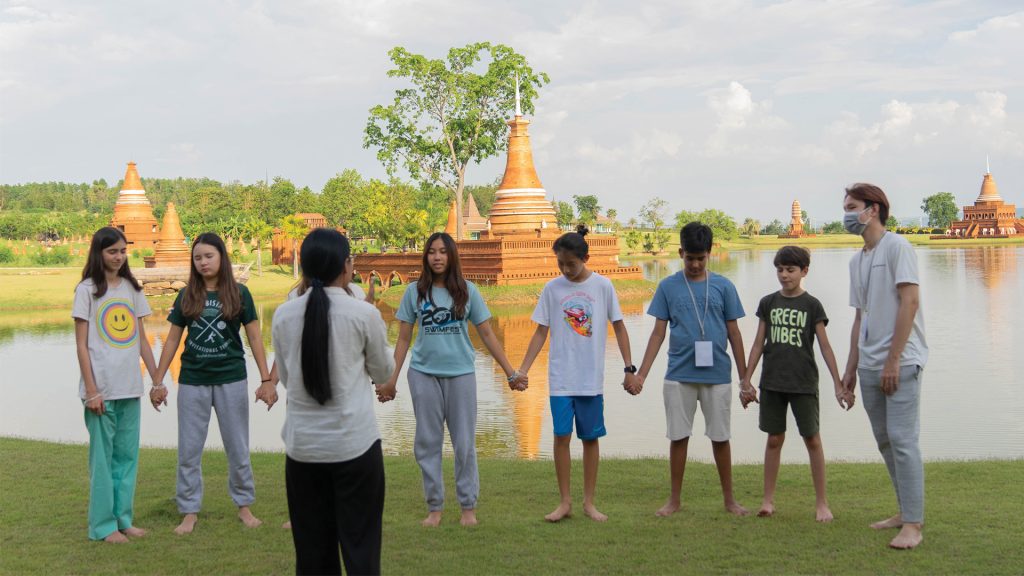 ---
Cultural Immersions
Candlelight and Lantern Releasing
Thai Cultural Experiences
Thai painting and jasmine garland making
Thai/Asian cooking classes with the Executive Chef
Visiting the local silk farm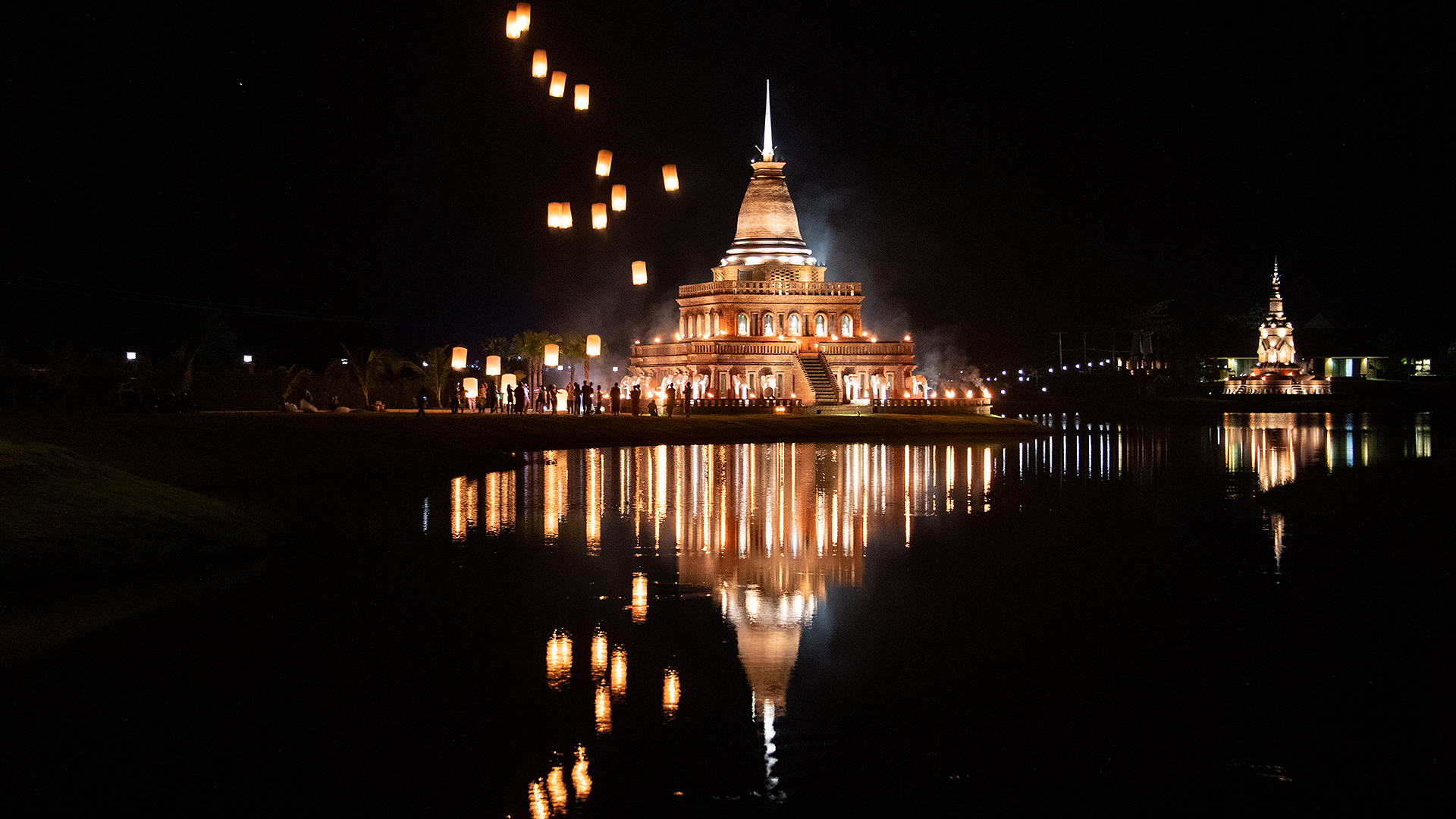 ---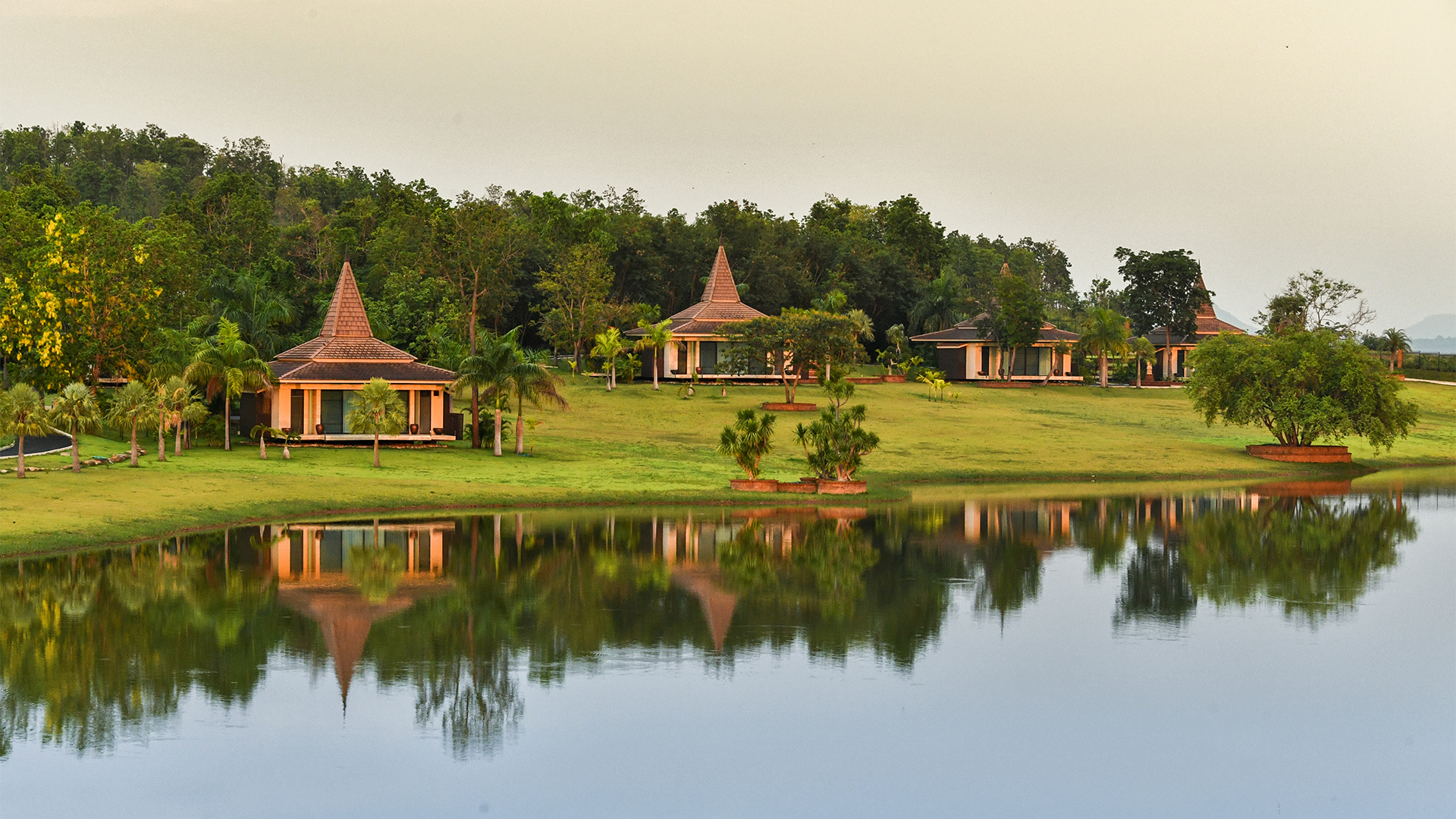 Villas
Accommodation takes the form of six spacious one-bedroom 100-sqm Superior Villa Suites dotted around the lake overlooking the main stupa within the grounds.
These well-appointed luxury villas come with a promise of privacy, space and peace. With a rain shower bath, round bath tub, full amenities mini bar, coffee, tea, hot chocolate and hair dryer.
---
Dining
Feeding the body is as important as feeding the soul. At iRetreat, dining experiences highlight traditional Thai cuisine enriched with heritage family recipes and all-time international favourites. The ingredients are sourced locally from organic farmers and the retreat's herb and vegetable garden.
Expect nutrition-rich and delicious meals. All meals are served in the dining room in the main residence.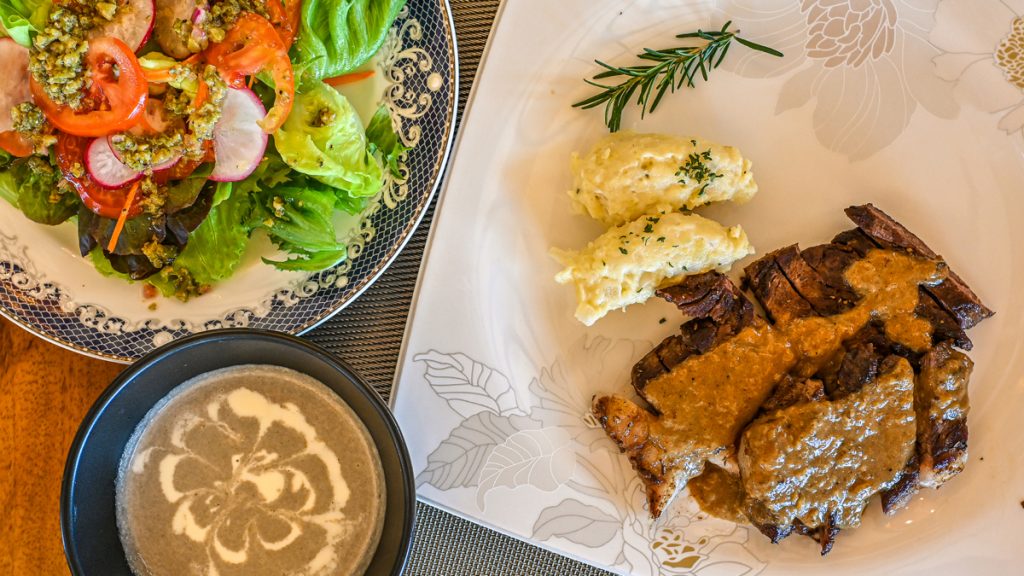 ---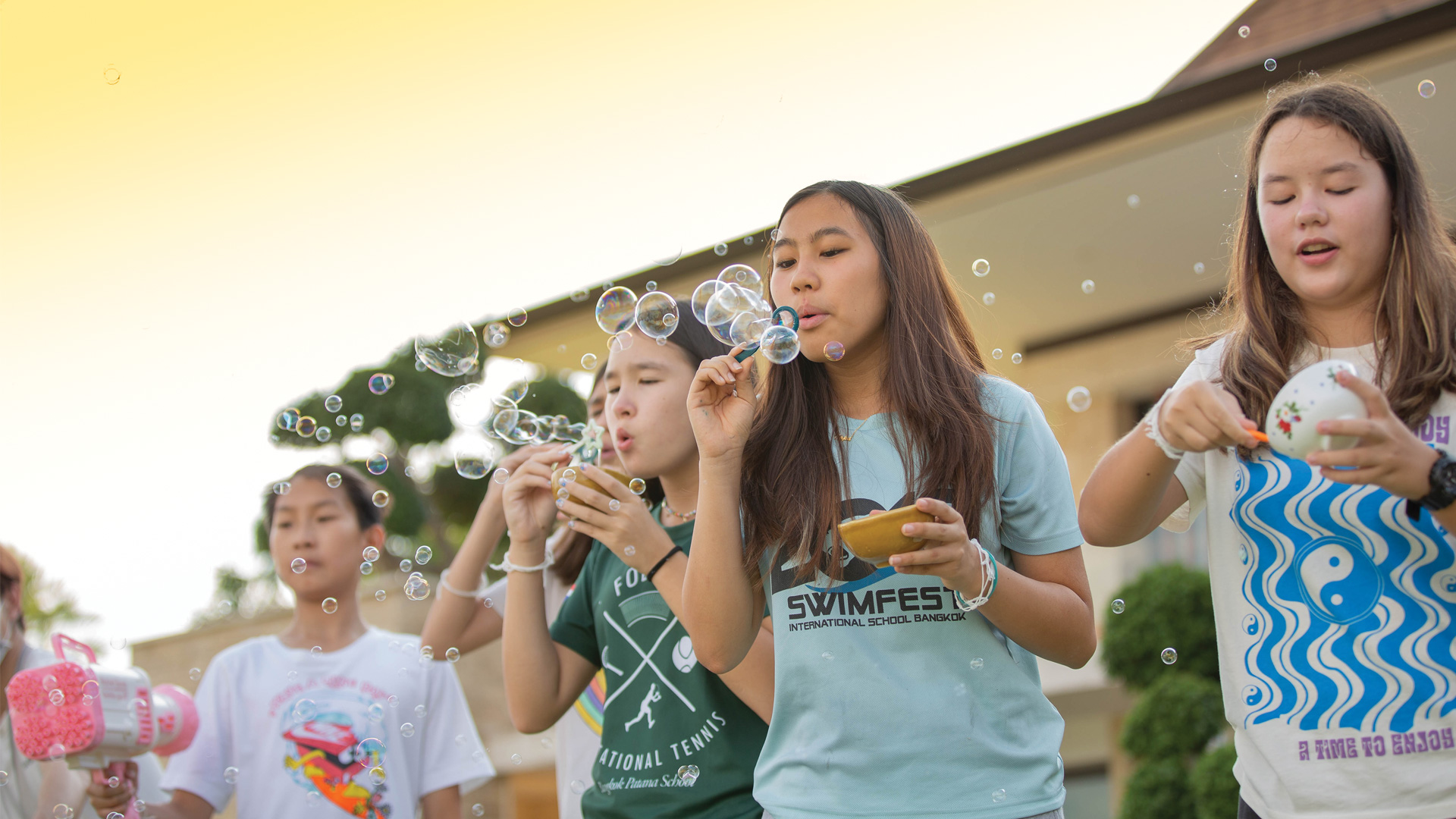 Family Fun
Complimentary babysitting
Daily children's activity and mental development programs
Treasure hunts and arts and crafts
Board games
---
Seamless Living
Roundtrip airport transfers
VIP arrival and departure airport experience
Unpacking and packing service (as per guest request)
Daily laundry (excluding dry cleaning)
High-speed WiFi
Private on-site car service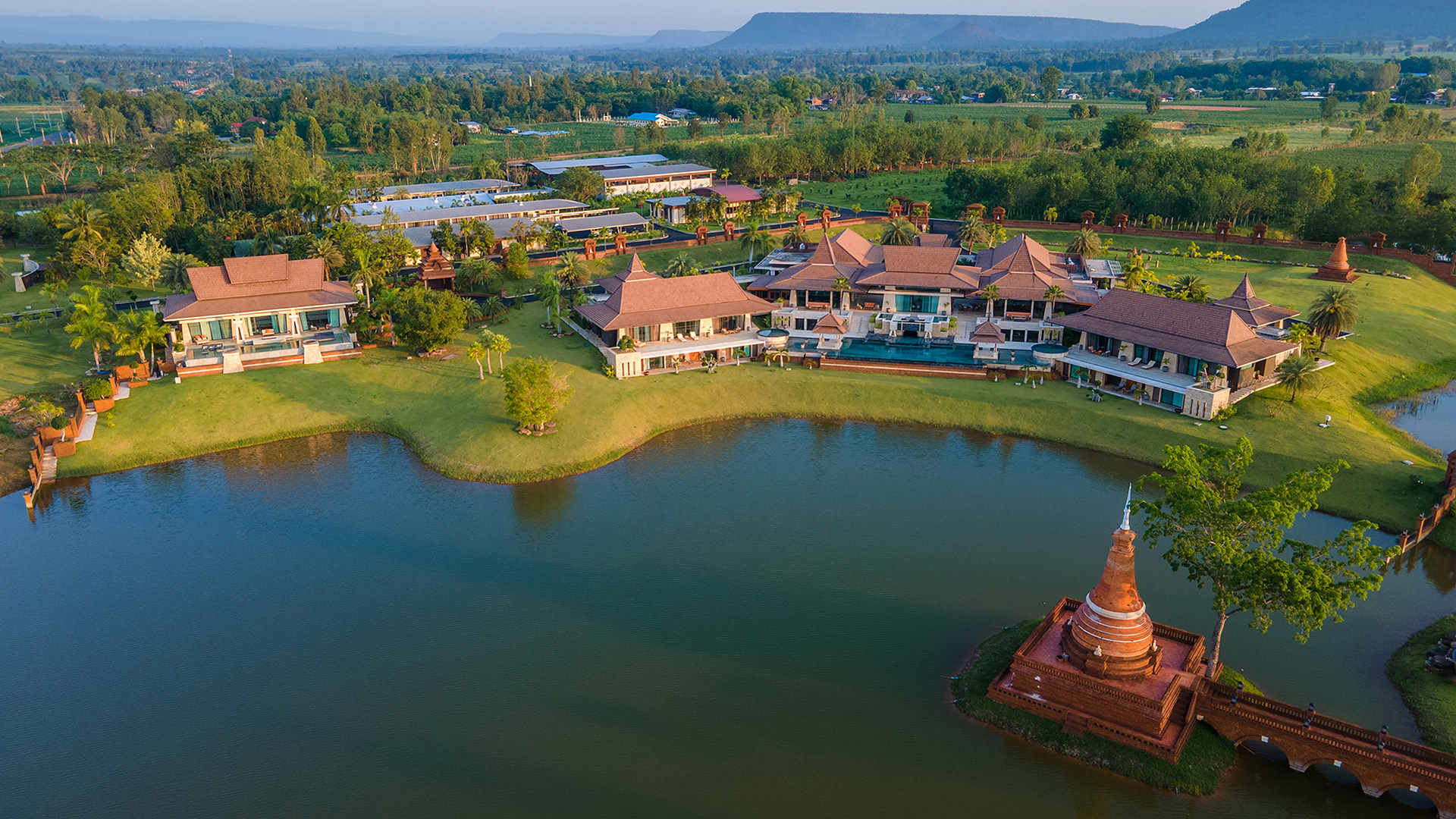 ---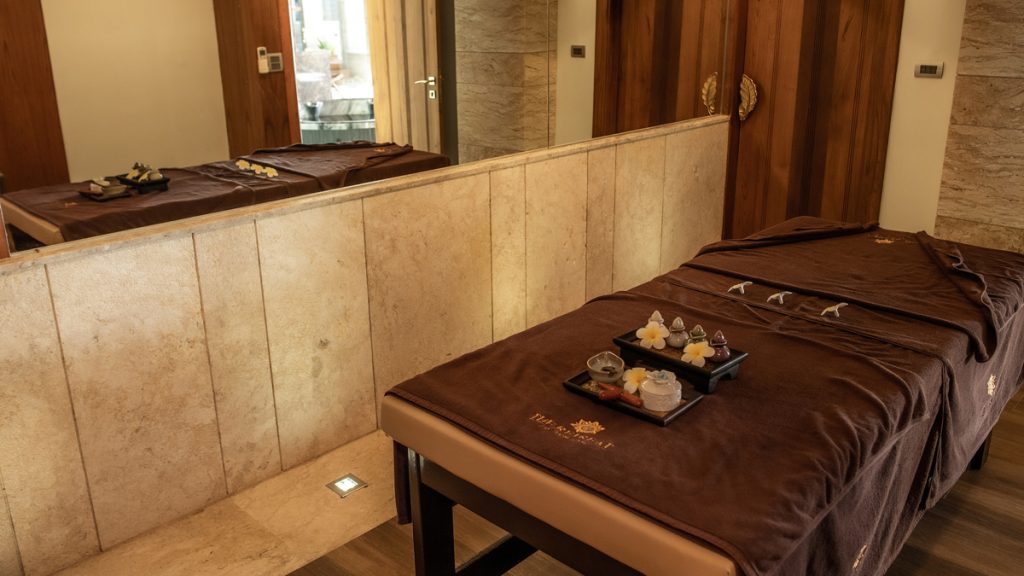 Wellness & Spa Center
Exclusive Spa center including lakefront infinity pool, hot tub onsen, sauna, jacuzzi and Vichy shower
Personalized therapeutic massage treatments and reflexology with our on-site massuese
Personal training and fitness centre
Yoga and Pilates
Therapeutic Massage Menu
Thai Massage
Acupressure and stretching with yoga postures to stimulate blood circulation, muscle relaxation and relieve fatigue.
Lullaby Signature Massage
Classic signature massage combining aromatherapy and traditional Thai massage. Helps reduce tension and relaxes muscles.
Hot Oil Aroma
Hot Oil Aroma Massage increases blood circulation and promotes fat burning. The kneading and rubbing brings relaxation and healing, leaving your skin feeling smooth, and your body relaxed.
Gua Sha
Good for musculoskeletal problems like tightness in the shoulders, legs and back. Help alleviate tension headaches, migraines, neck pain or swelling in body.
Tok Sen (Tapping Line)
Helps with physical aches and pains , energy blockages , pure circulation, and nerve problems. Creates a resonance that passes through the muscles and into the rest of the body.
Cupping
Increases circulation to the area where can help relieve muscle tension and promote cell repair. Increasing circulation with cupping also helps to reduce the appearance of cellulite.
---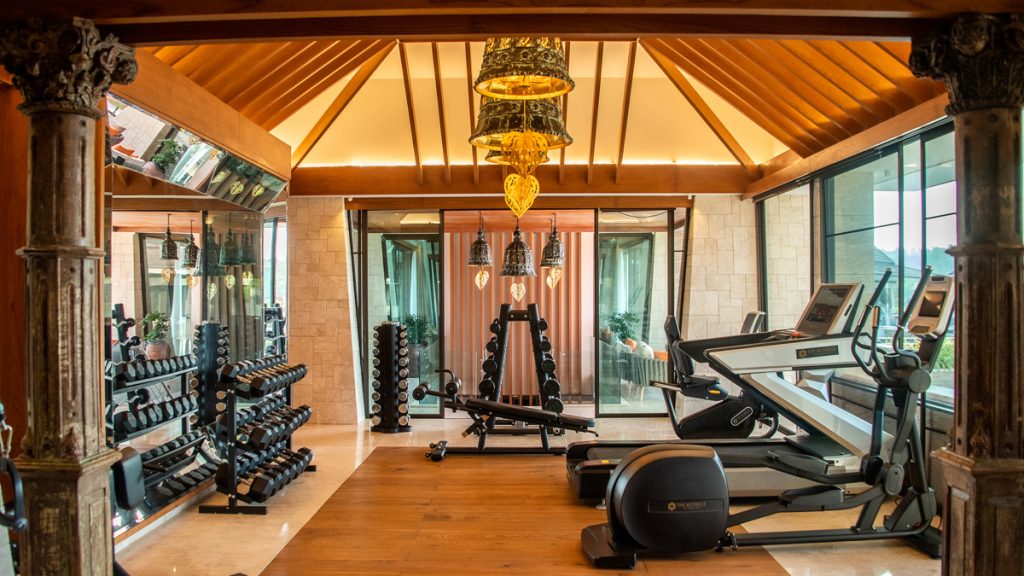 Facilities
iRetreat's extensive facilities help to accommodate you thought-out your stay with us. From infinity pool to full-scaled wellness center.
---
Facilities Lists
Infinity pool and Hot tub onsen
Gym with Sauna & Vichy shower
Dining area & Recreation lounge with a snooker table
Living room lounge
2 Kilometers walking track
Multi-purpose Hall for Corporate Group retreat
Meditation Hall
Meditation Cetiya
Nursery Garden with build in Chef Table Kitchen
Multi-purpose Outdoor Space
Outdoor Amphitheatre
---
Testimonials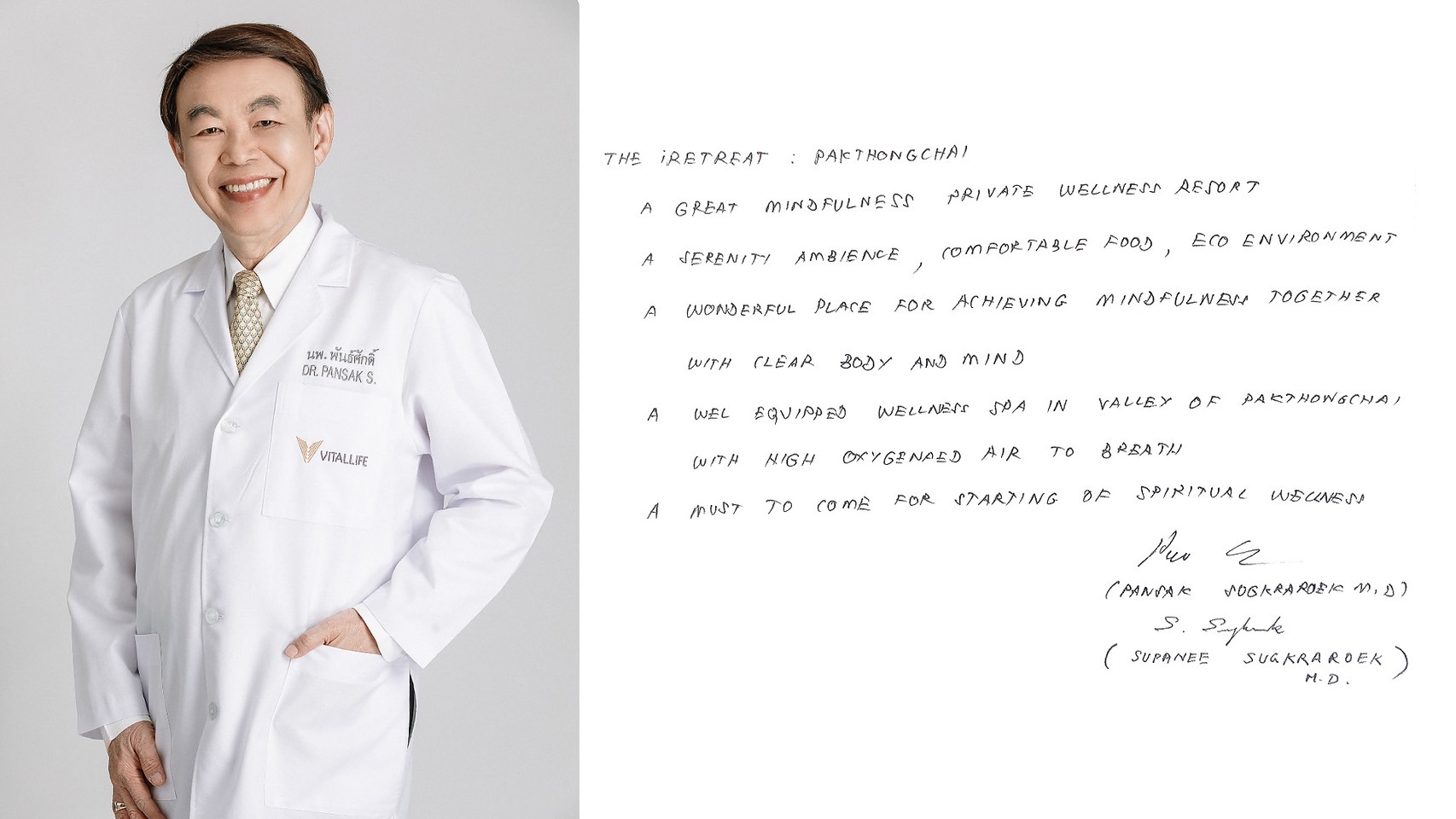 Explore firsthand testimonials on how a diverse group of clients from physicians, business executives, families, couples and individual's lives have been positively shaped by iRETREAT's transformative wellness programs.
"Transformative. A truly enlightening experience. We were here for two nights, yet feel like we have gained an immeasureable amount of peace, knowledge and are going back home with full hearts." – Megha and Aswii
---
Book your stay
Book your stay with us now to find peace and happiness.
---
iRETREAT Pak Thong Chai
212 Moo 2 Phu Luang, Pak Thong Chai District, Nakhon Ratchasima 30150
For reservations : +668-2411-6699
Email : info@iretreat.co