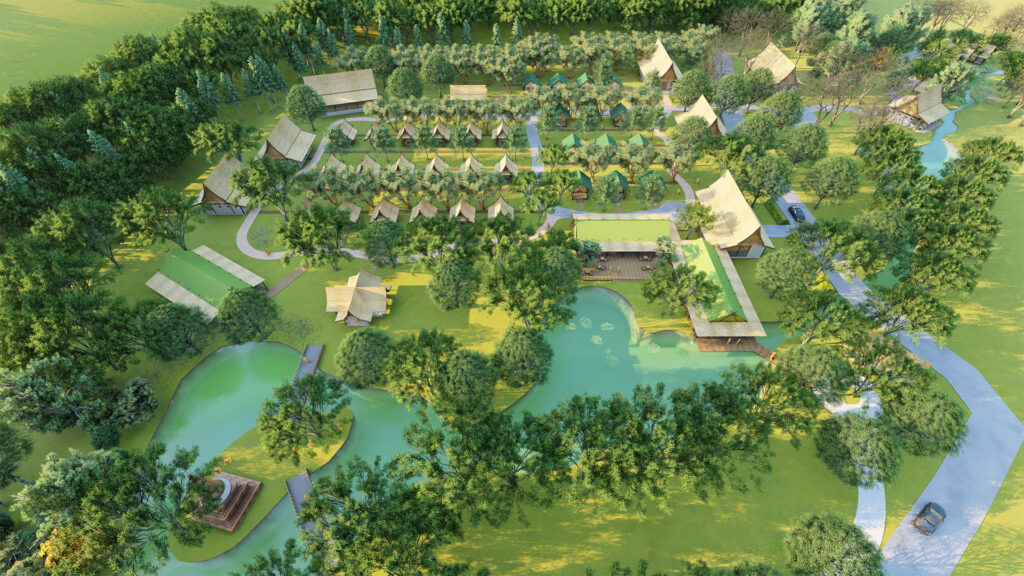 iRETREAT Pa Pae
Chiang Mai
High in the mountains amidst tropical forests, iRetreat Pa Pae offers a tenting experience focused on mediation, mindfulness, and reconnecting with nature anchored in Buddhist philosophy and tradition. Deep in northern Thailand, two-hours by road from Chiang Mai airport surrounded by lychee trees and coffee bushes, this mindfulness retreat heals body, mind and soul. The fresh air, the magnificent vistas and the healing sounds of nature ground you. As you reconnect with yourself through guided meditation led by English speaking Buddhist monks, draw strength and inspiration from nature. The defining characteristics of this experience are authenticity of the beneficial practices. Whether you need to wander alone through the wilderness, meditate by yourself or join the sessions led by monks, this retreat experience provides everything you need to strip away your limitations. Perfect for individuals or families and friends who want to take a journey of healing together. iRetreat Pa Pae is also perfect for team building and training.
Experiences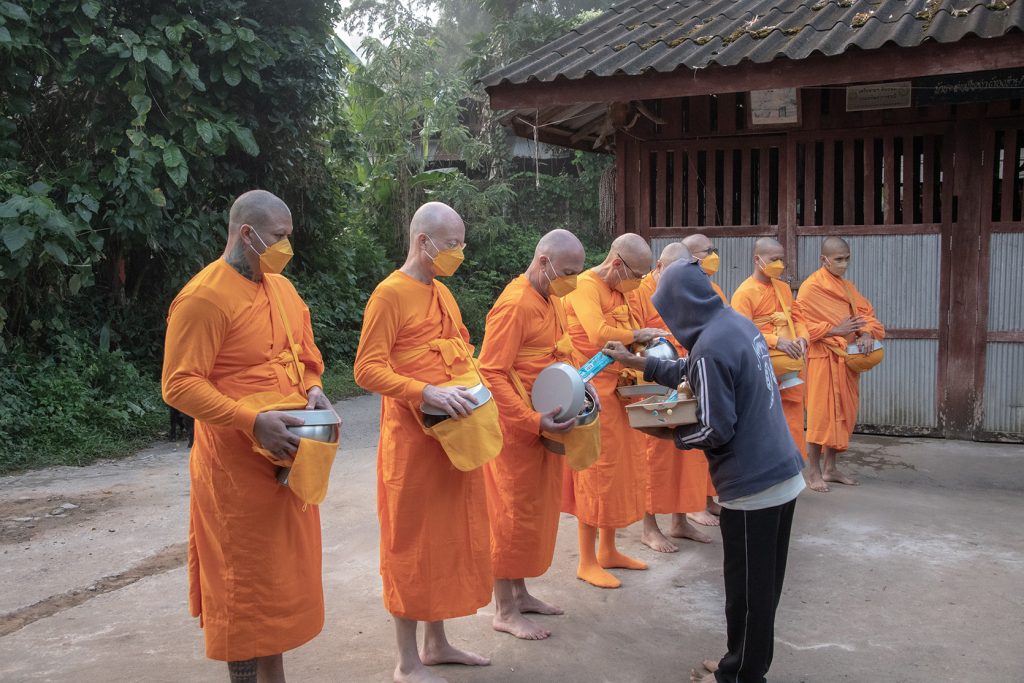 This all-inclusive retreat offers several opportunities for those seeking holistic solutions to dealing with stress of living in a connected world. Buddhist monks lead guided meditations several times a day. Plus, lots of opportunities for self-reflection on your own. Also, on offer are morning yoga, Qigong, Muay Thai sessions and trekking opportunities. The outdoor gym is handy for those who desire a daily workout. Every retreat ends with a magical campfire on the last night and the release of ceremonial floating lanterns.
Meditation
Several guided meditation sessions in a day are led by Buddhist monks. Focused on mindfulness the meditation practice helps cultivate core values of awareness, tranquility and insight. Once you understand the inner workings of your mind through meditation you begin to heal, enhance your well-being and happiness and begin to appreciate all that is around you. This is also your opportunity to ask the monks any questions you may have regarding mindfulness.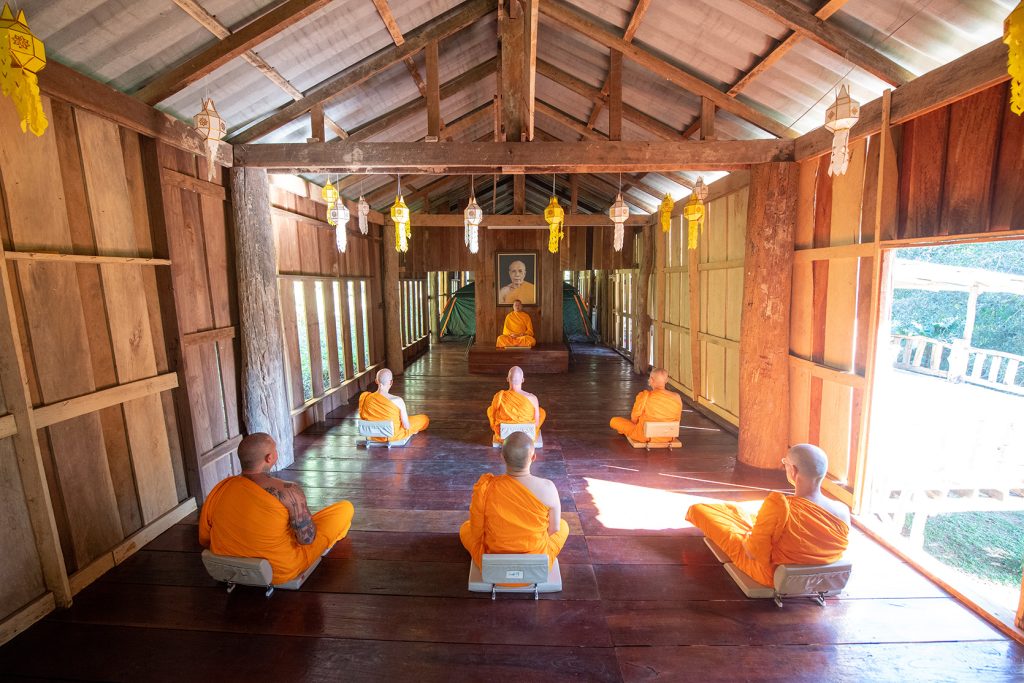 Accommodation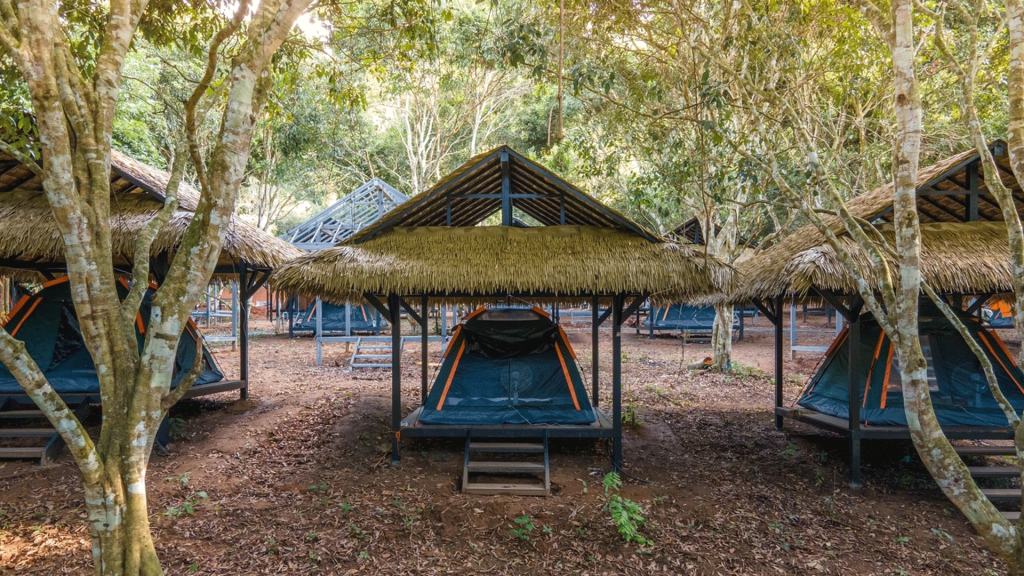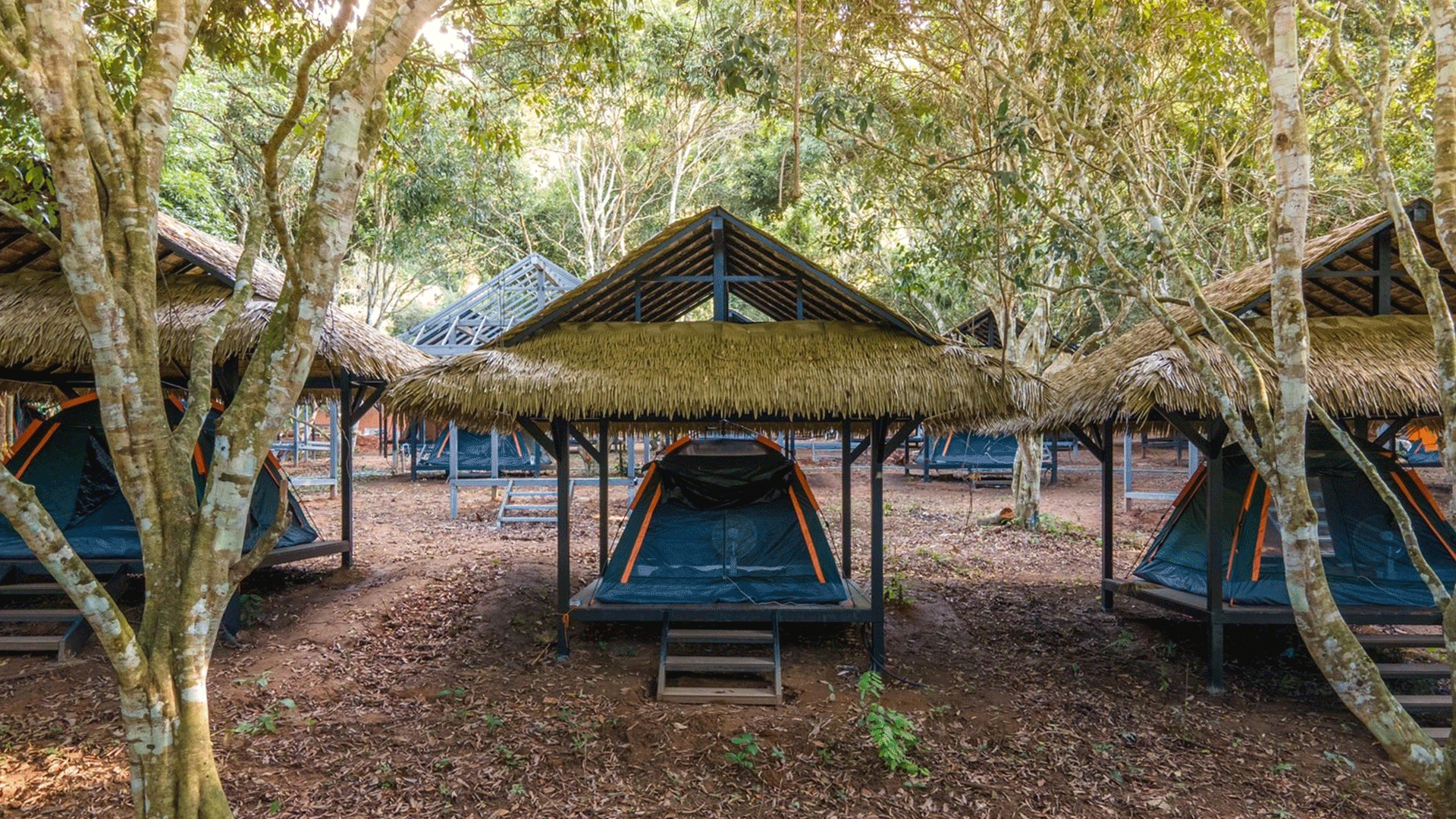 Spread across the vast property – 60 rai of rain forest and paddy fields – Phase One has 30 tents that offer complete isolation amidst the glory of nature. Pitched beneath the trees, away from civilisation, you get to fully unplug here. Screened off from the outside world, the tents are spacious and offer simple but comfortable facilities.
Dining
Healthy, balanced, traditional northern Thai cuisine is served for breakfast, lunch and dinner making the most of the locally grown produce.
Facilities
The facilities include meditation pavilions, dining hall and the sprawling wilderness.
---
iRETREAT Pa Pae
214 Moo 2, Ban Pang Ma Kluay, Pa Pae Subdistrict, Mae Taeng District,
Chiang Mai 50150
For reservations : +668-2411-6699
Email : info@iretreat.co