iRETREAT Pa Pae
Chiang Mai – Opening Jan 1, 2024
Pa Pae offers a truly grounding meditation experience amidst the splendor of nature. Here, you'll be enveloped by the purity of fresh air, enchanted by magnificent vistas, and find solace in the proximity of an international monastery where English-speaking monks share their profound wisdom. It's a haven where the essence of nature and the wisdom of spiritual guidance converge, inviting you to embark on a transformative journey of inner peace and enlightenment.
Enlightening Forest Experience
High in the mountains amidst tropical forests, iRetreat Pa Pae offers a grounding glamping experience with a focus on mindfulness, meditation, and reconnecting with your true self in nature. Deep in northern Thailand, two-hours by road from Chiang Mai airport, surrounded by lychee trees and coffee bushes, this mindfulness retreat will heal the body, mind and soul.
The fresh air, magnificent vistas, rejuvenating streams and healing sounds of nature will ground and center you. As you reconnect with yourself through guided meditation led by English speaking monks, you will gain strength and inspiration from the inside out.
The defining characteristics of this experience are the authenticity of the enlightening practices stemming from Buddhist philosophy and traditions. Whether you need to wander alone through the wilderness, meditate by yourself or join the sessions led by monks, this retreat experience provides everything you need to strip away your limitations. Ideal for team building and training and perfect for individuals, families and friends who would like to take a healing journey together.
Boutique Camping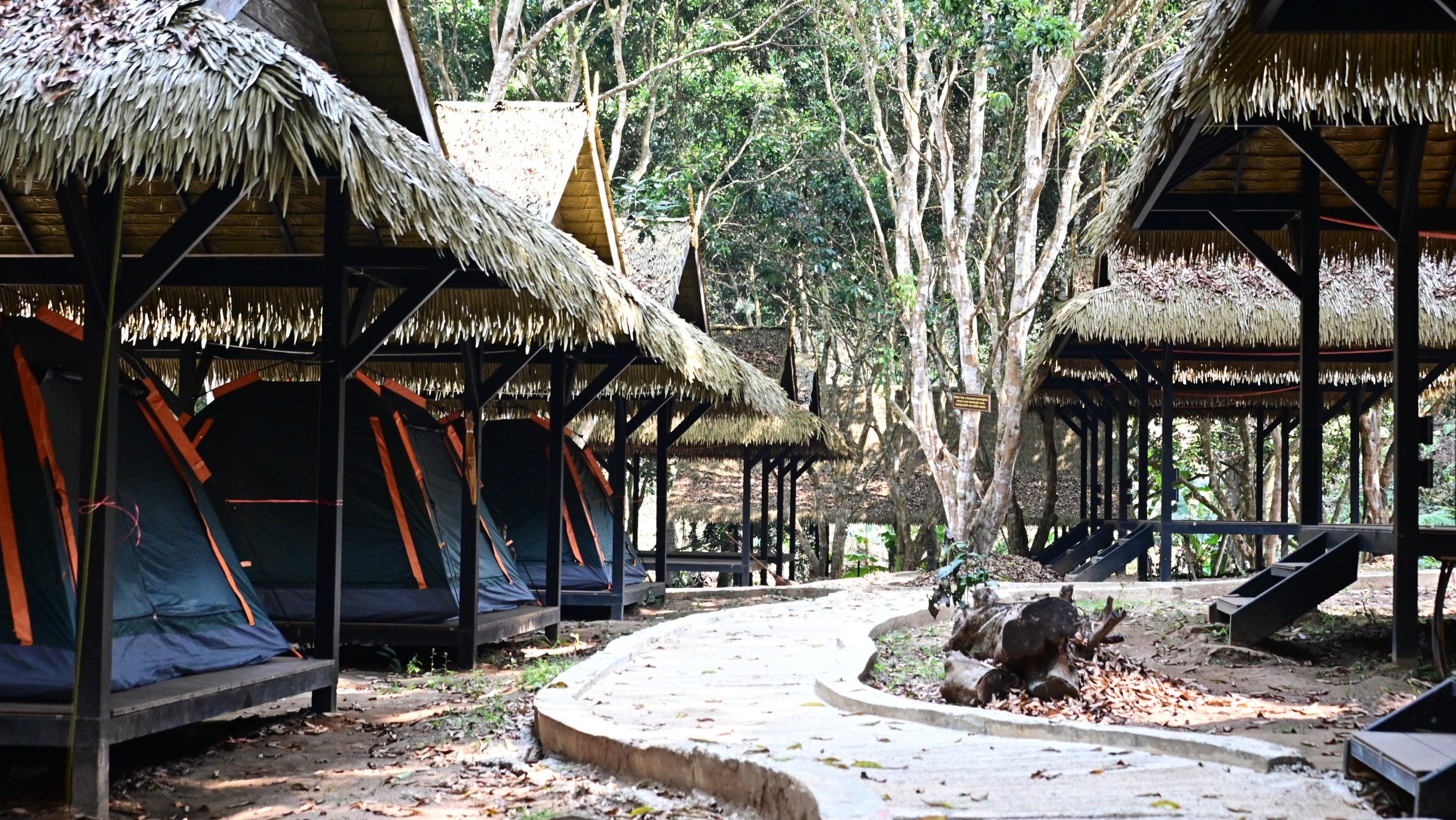 Step into a world where comfort, serenity, and the warmth of home await your arrival—an all-inclusive experience that transcends ordinary getaways. Our holistic healing retreat offers simple but comfortable accommodations in nature, where every essential conveniences are thoughtfully provided.
Discover our upcoming Ayurvedic Medicine Clinic in 2024, alongside a range of rejuvenating massage therapies and wellness treatments. Pa Pae promises not just isolation, but a private sanctuary immersed in the splendor of nature. This grounding journey grants you the precious opportunity to step away from the demands of daily life and truly reconnect—with yourself and your cherished companions—in the embrace of nature's magnificence. Embrace the simple life, where comfort and serenity intertwine seamlessly for an unforgettable retreat.
---
Mental Wellbeing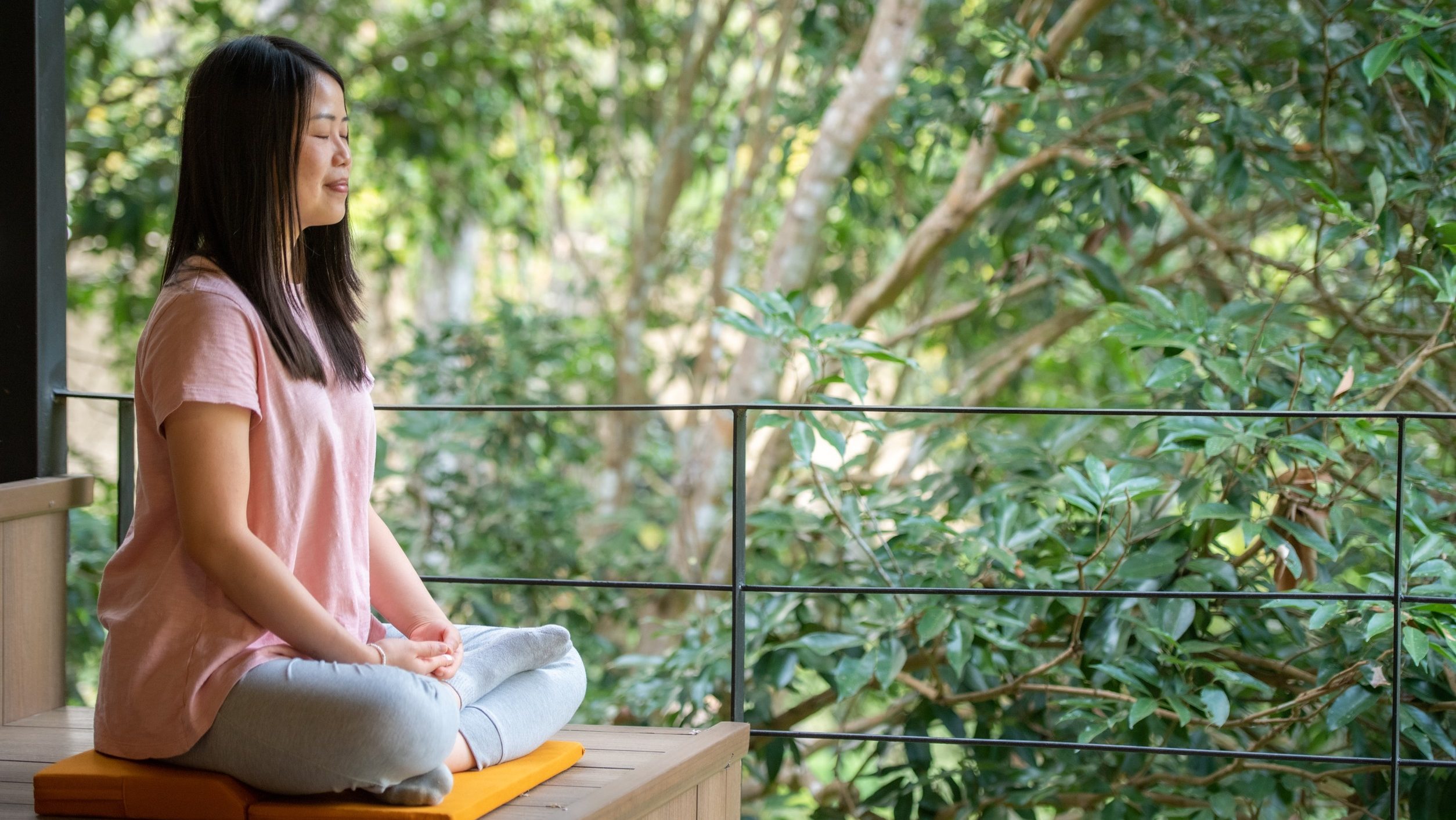 Your exclusive mental wellbeing retreat is led by highly experienced English-speaking Monks and wellness coaches, dedicated exclusively to serving one group at a time.
Within this tranquil haven, English-speaking Monks will lead you in guided meditations and offer wisdom talks multiple times a day. There's abundant space for self-reflection and profound self-discovery.
Nearby you'll find the prestigious iMONASTERY, an international monastery where you'll have the unique privilege of engaging in enlightening conversations and seek guidance from English-speaking Monks hailing from diverse corners of the world.
Through meditation, you'll cultivate core values of awareness, tranquility, and insight, gaining a profound understanding of the inner workings of your mind. This transformative journey will catalyze your healing process, elevate your overall well-being and happiness, and instill a deep appreciation for the world around you like never before.
---
Cultural Immersions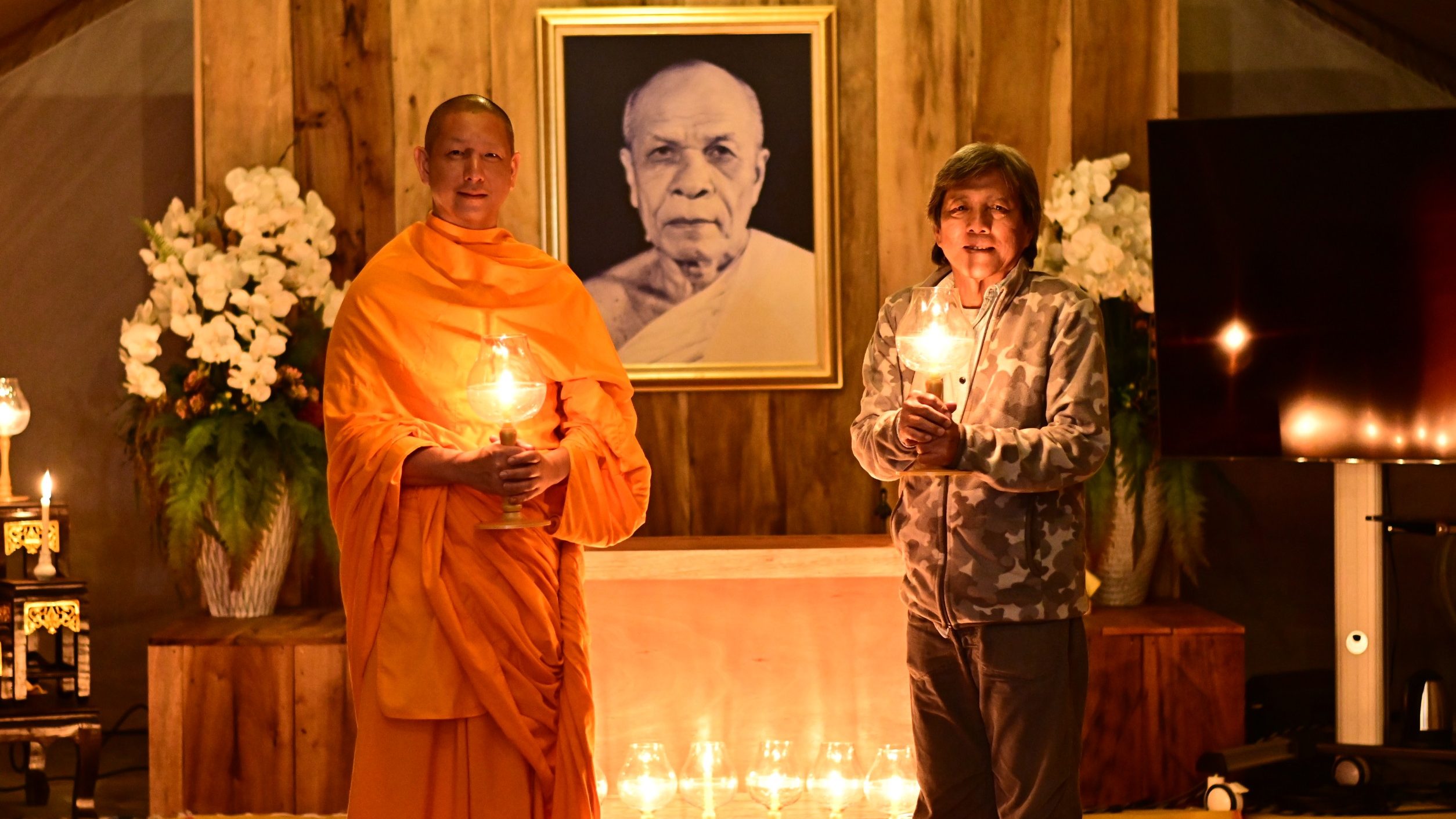 Delve into a world of cultural immersion, where each moment unveils the richness of tradition and the splendor of Thai heritage. Participate in Traditional Thai ceremonies and cultural experiences that breathe life into age-old customs. Engage in Alms offering as you meet and converse with English-speaking Monks, gaining profound insights into their way of life. Find solace in the soothing embrace of natural Hot Springs, a sanctuary for both body and spirit. Explore the bounty of locally sourced fruit orchards and coffee farms, savoring the authentic flavors of the land. Embark on captivating excursions to discover the exquisite beauty of Thai temples, where spirituality and artistry unite in perfect harmony.
---
Outdoor Activities
Step into a world of captivating outdoor activities, where nature's wonders and cultural gems converge in perfect harmony. Begin your journey with a visit to a local international monastery, where timeless traditions meet the present moment.
Explore the untamed beauty of the jungle with blissful trekking adventures and embark on walking mountain tours that unveil the secrets of the towering peaks. Find solace in the art of meditation, perched high above, overlooking scenic vistas and the majesty of mountain scenery.
Immerse yourself in the spiritual heritage of the region with Traditional Buddhist ceremonies that resonate with wisdom and grace. Extend your adventure to connect with local schools and hilltribe communities, delving deeper into the heart of the region's culture and forging meaningful connections that will linger in your heart long after your journey ends.
---
Accommodation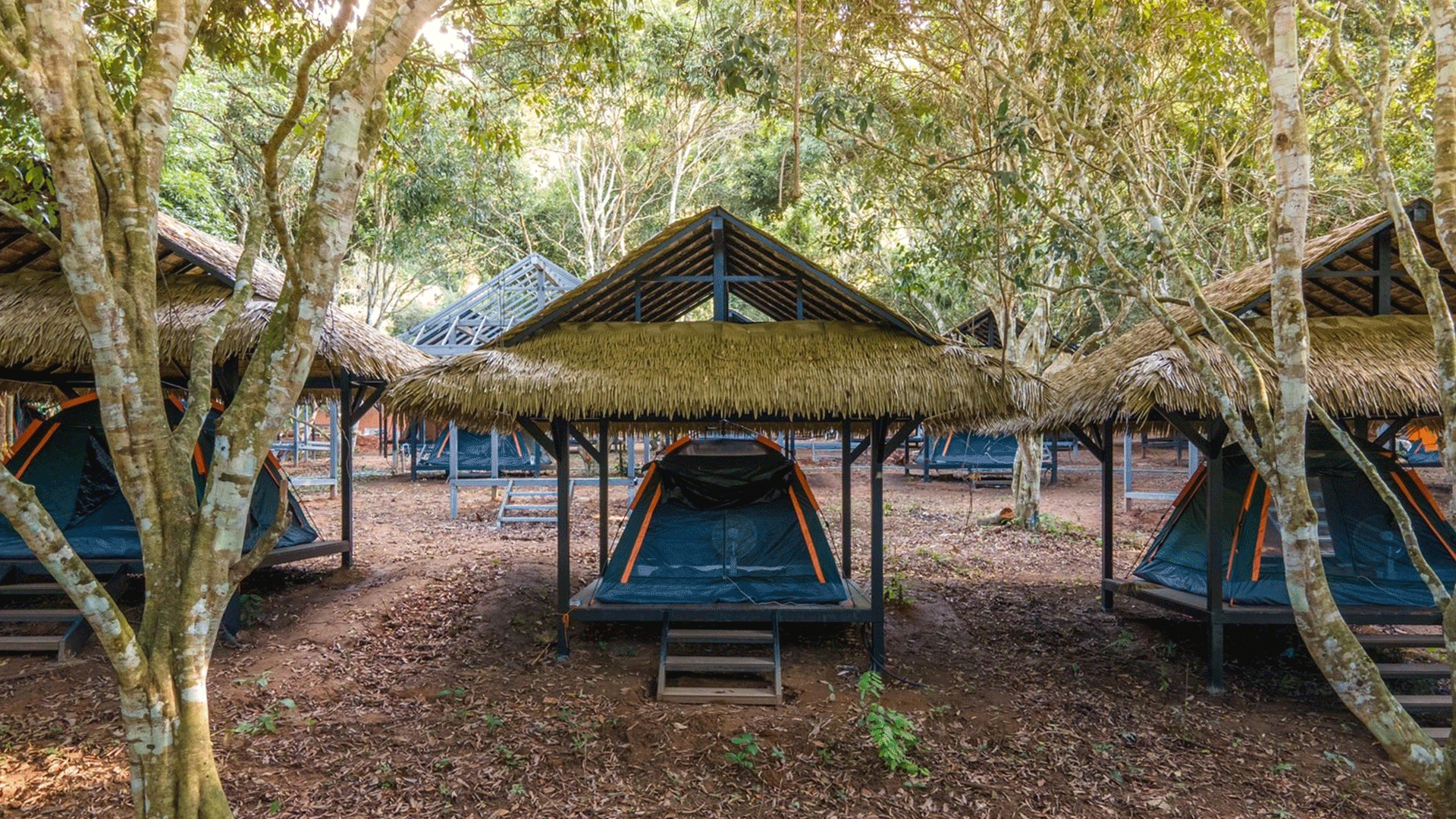 Immerse yourself in the pristine beauty of nature while relishing the simple and serene comforts of our accommodations, nestled across our expansive 10-acre sanctuary of lush forest and picturesque paddy fields. You'll discover separate hostels thoughtfully designed for both men and women, complete with fully equipped bathroom facilities boasting modern conveniences like hot water heaters, washer, dryer, and an ironing board for your comfort.
Beneath the canopy of trees, enveloped in the tranquil embrace of nature, you'll have the opportunity to fully disconnect from the outside world and release the burdens of everyday life. Screened away from the hustle and bustle, you'll find spacious glamping accommodations and inviting facilities that provide a harmonious blend of simplicity and comfort, allowing you to reconnect with the essence of nature in blissful serenity.
---
Dining
Savor a culinary masterpiece where every dish is a testament to the art of vegetarian cuisine. Our residential chef expertly crafts a menu that seamlessly blends healthy, balanced, and flavorful Northern Thai cuisine with international favorites, using the freshest, locally sourced ingredients. Immerse yourself in a journey of nourishment that aligns with the ancient wisdom of JIVA Ayurvedic principles, all while delighting in our exclusively vegetarian offerings, designed to nurture both your body and soul.
---
Ayurvedic Healing (Coming soon)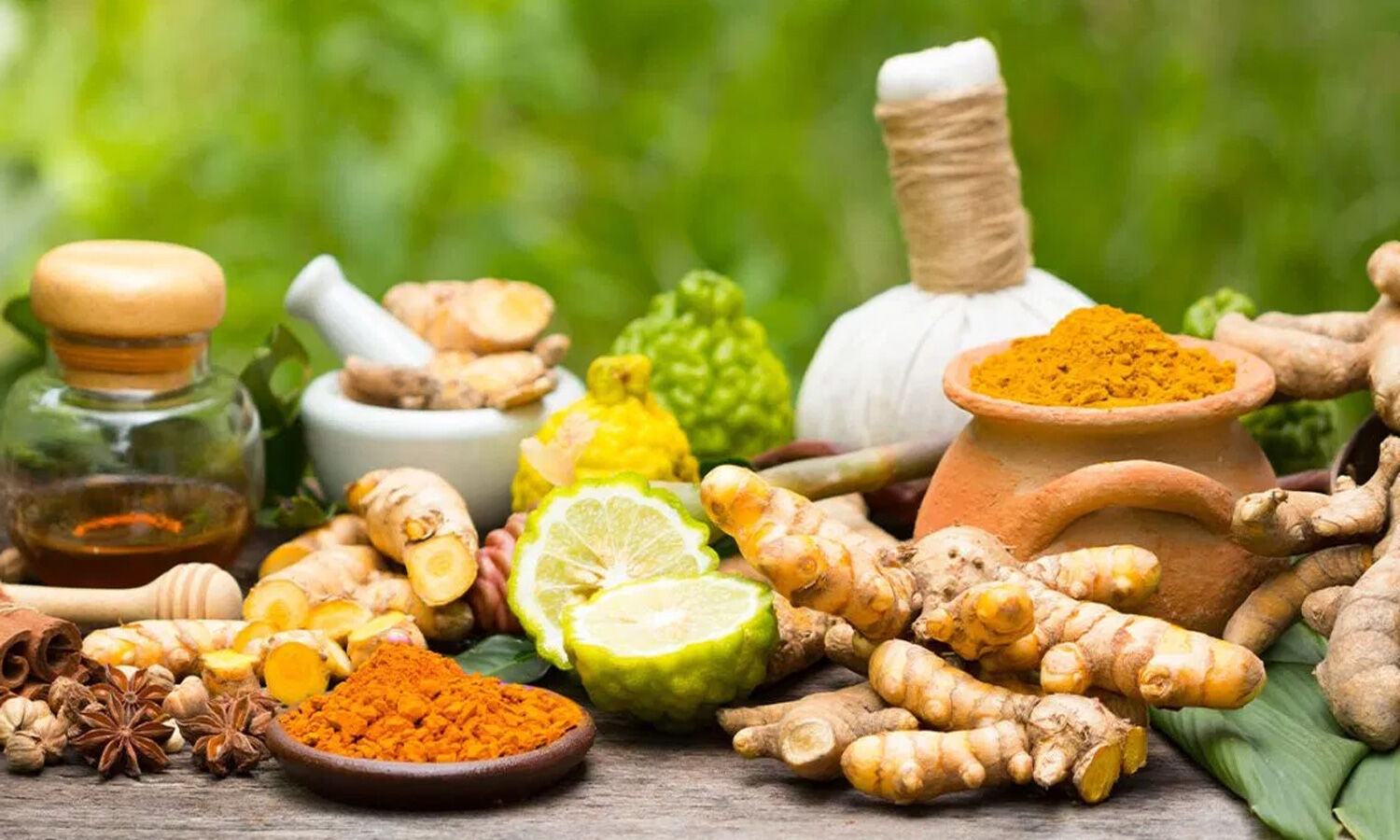 Discover Ayurvedic healing through our partnership with Jivagram, a renowned Ayurvedic health center in India. Ayurveda, a holistic system with a 3,000-year history, emphasizes the interplay of body, mind, and spirit in wellness.
Ayurveda delves into the root causes of ailments, connecting thoughts, beliefs, and lifestyle. Our wellness integrates these insights with holistic treatments, a balanced diet, lifestyle changes, stress management, and herbal remedies. This approach guides healing for various conditions, restoring body equilibrium.
Embark on a transformative journey to rejuvenate your holistic well-being through Ayurveda with us.
---
Seamless Living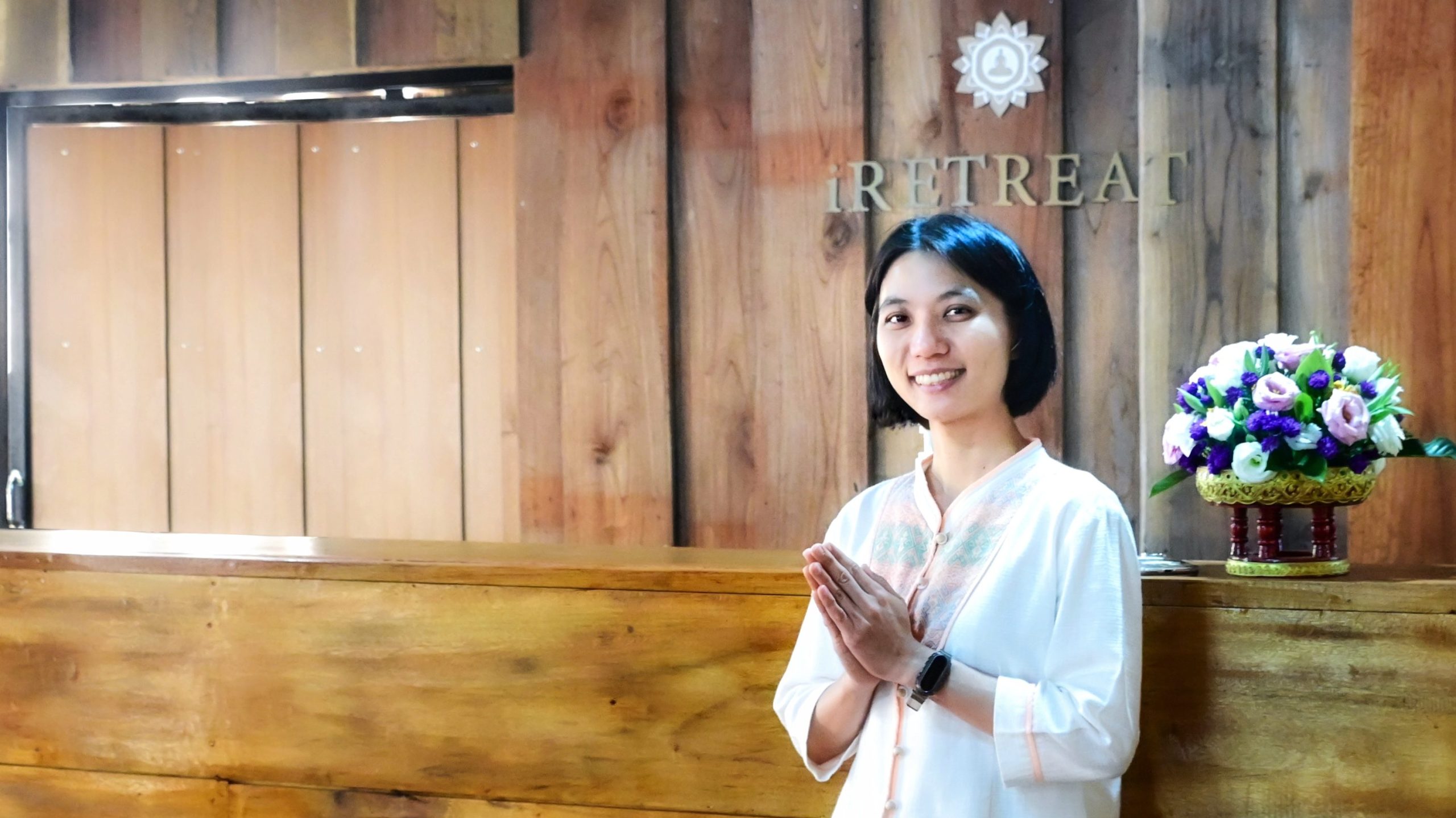 Unexpected Comfort in the Heart of the Forest:
Amidst the wilderness, we bring you the comforts of home:
Stress-Free Travel: Our roundtrip airport to forest retreat transportation ensures a smooth and worry-free journey to your secluded haven.
Laundry Convenience: Our amenities include washer, dryer, and ironing facilities for your clothing care needs, eliminating the need for dry cleaning.
Stay Connected: Stay in touch with the world while nestled in nature, thanks to complimentary Wi-Fi available in select locations.
Experience comfort where you least expect it, right in the heart of the forest.
---
Wellness Activities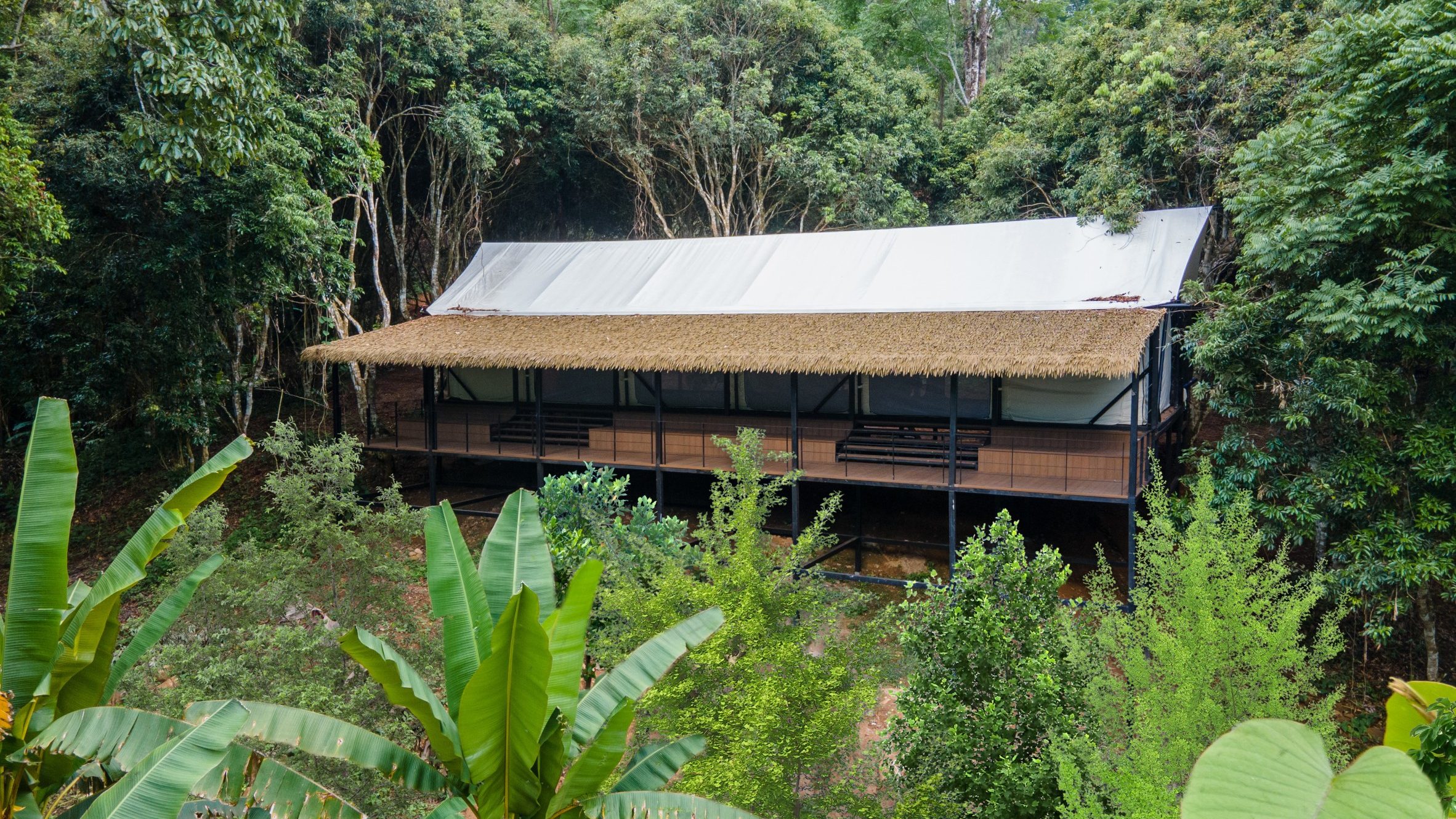 Nestled in the heart of the wilderness, our retreat offers exceptional facilities to enhance your experience. Our enclosed meditation hall provides serene views of the tropical forest and majestic mountains, while scenic outdoor meditation pavilions invite a deeper connection with nature. For comfort, we have a reception building, dining hall, and fully equipped living spaces. Adventure awaits with jungle treks, and moments of introspection can be found at our stream-side meditation pavilion. To amplify your connection with nature, relax by the riverbank or in our outdoor gazebo. All amenities seamlessly blend with the pristine wilderness for an unforgettable experience.
---
Book your stay
Book your stay with us now to find peace and happiness.
---
iRETREAT Pa Pae
214 Moo 2, Ban Pang Ma Kluay, Pa Pae Subdistrict, Mae Taeng District,
Chiang Mai 50150
For reservations : +668-2411-6699
Email : info@iretreat.co