iRETREAT Pa Pae
Chiang Mai
Enlightening Forest Experience
High in the mountains amidst tropical forests, iRetreat Pa Pae offers a grounding glamping experience with a focus on mindfulness, meditation, and reconnecting with your true self in nature. Deep in northern Thailand, two-hours by road from Chiang Mai airport, surrounded by lychee trees and coffee bushes, this mindfulness retreat will heal the body, mind and soul.
The fresh air, magnificent vistas, rejuvenating streams and healing sounds of nature will ground and center you. As you reconnect with yourself through guided meditation led by English speaking monks, you will gain strength and inspiration from the inside out.
The defining characteristics of this experience are the authenticity of the enlightening practices stemming from Buddhist philosophy and traditions. Whether you need to wander alone through the wilderness, meditate by yourself or join the sessions led by monks, this retreat experience provides everything you need to strip away your limitations. Ideal for team building and training and perfect for individuals, families and friends who would like to take a healing journey together.
Glamping Experiences
Offering the comfort, ease and joy of being welcomed home, a stay with us is all-inclusive. This holistic healing retreat offers upscale glamping accommodations with all basic conveniences provided for, Ayurvedic healing clinic, massage therapies and wellness treatments.
Pa Pae promises total isolation and privacy in the glory of nature. This grounding experience will give you the time to retreat away from daily routines to truly reconnect with yourself and your loved ones in nature. Enjoy the simple life with comfort and ease.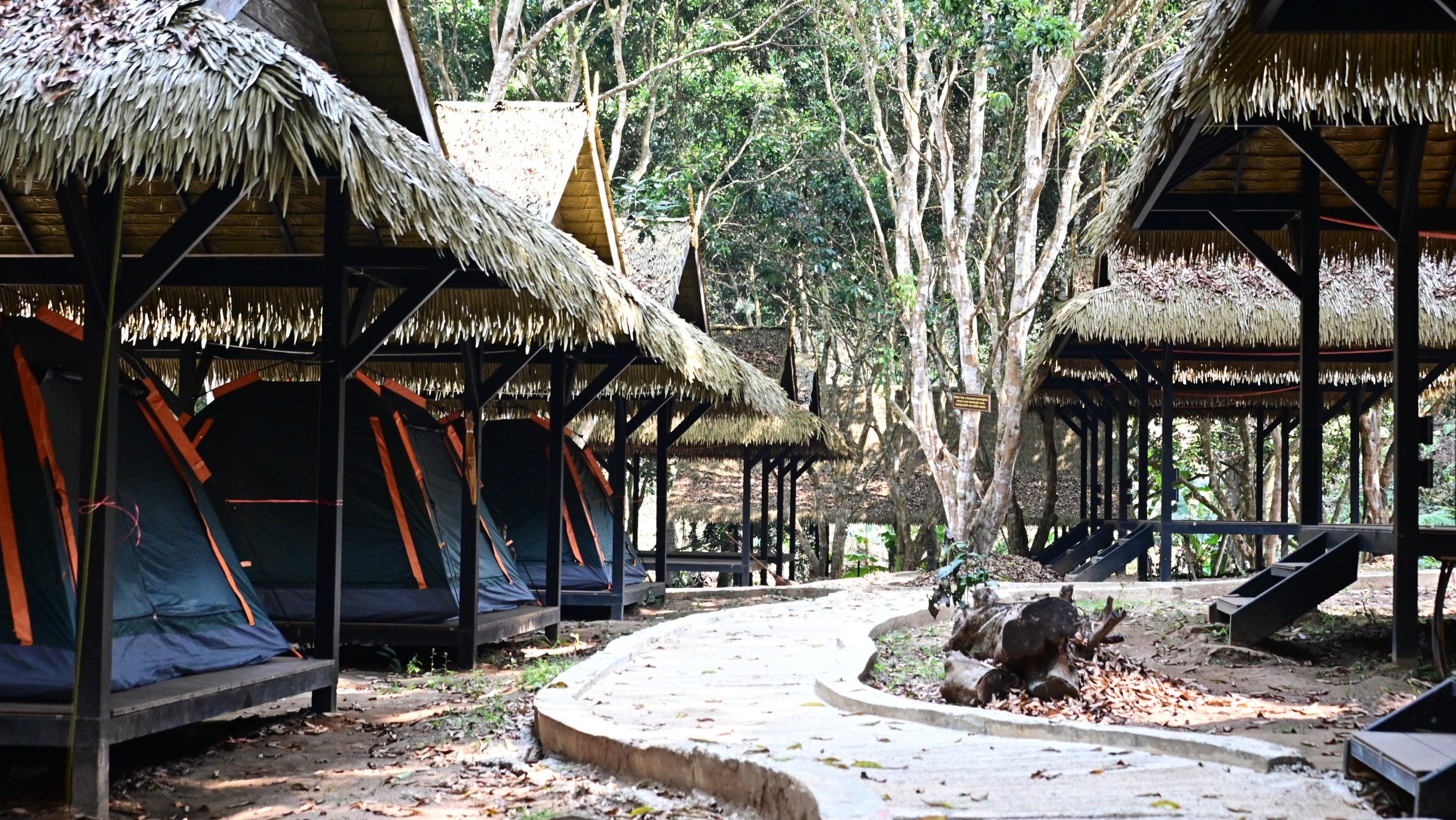 ---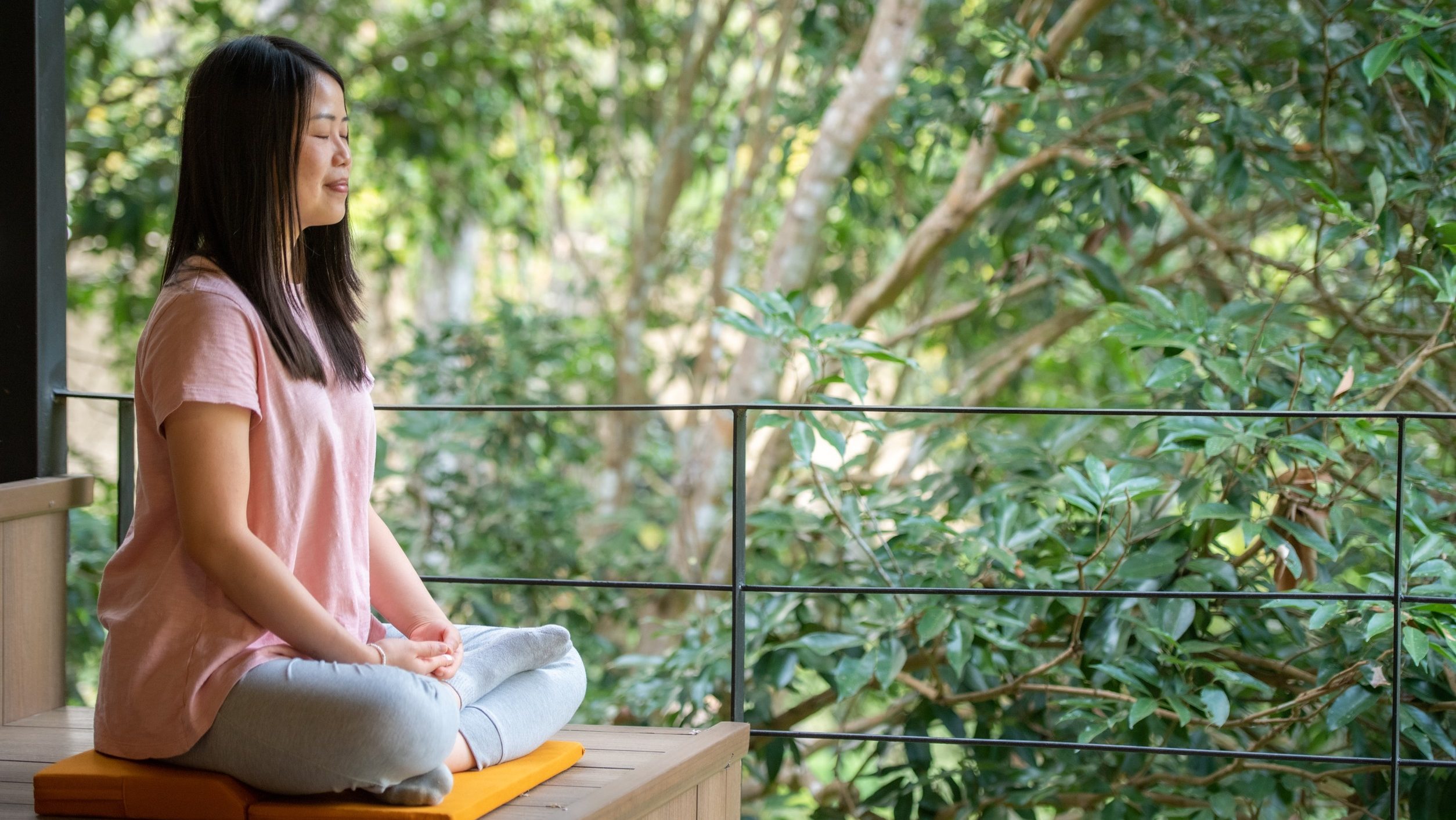 Mental Wellbeing
The world's most exclusive mental health wellness retreat led by highly experienced English-speaking Monks and wellness coaches who treat only one group at a time, very privately and exclusively.
English speaking monks lead guided meditations and wisdom talks several times a day. There is ample time for self-reflection and self-discovery. You will have many opportunities to ask questions and receive personalized coaching from English-speaking Monks who have dedicated their lives to the simple but profound practice of peace.
The meditation practice helps to cultivate core values of awareness, tranquility and insight. After understanding the inner workings of your mind you will begin to heal, enhance your well-being and happiness, and begin to appreciate all that is around you.
---
Cultural Immersions
Traditional Thai ceremonies and cultural experiences
Alms offering and meet English speaking Monks
Hot Springs and Onsen
Locally sourced fruit and coffee farms
Excursions to beautiful Thai temples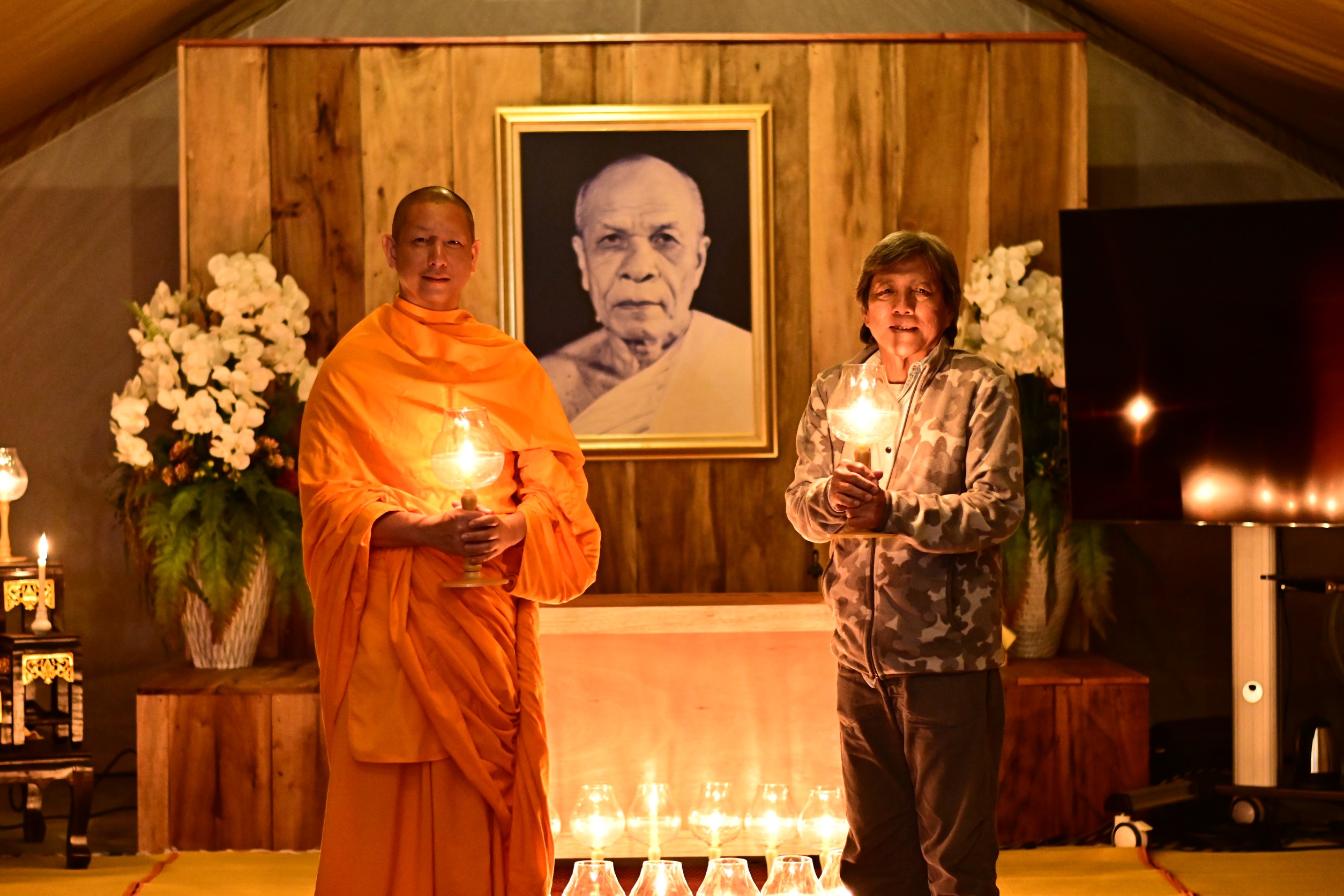 ---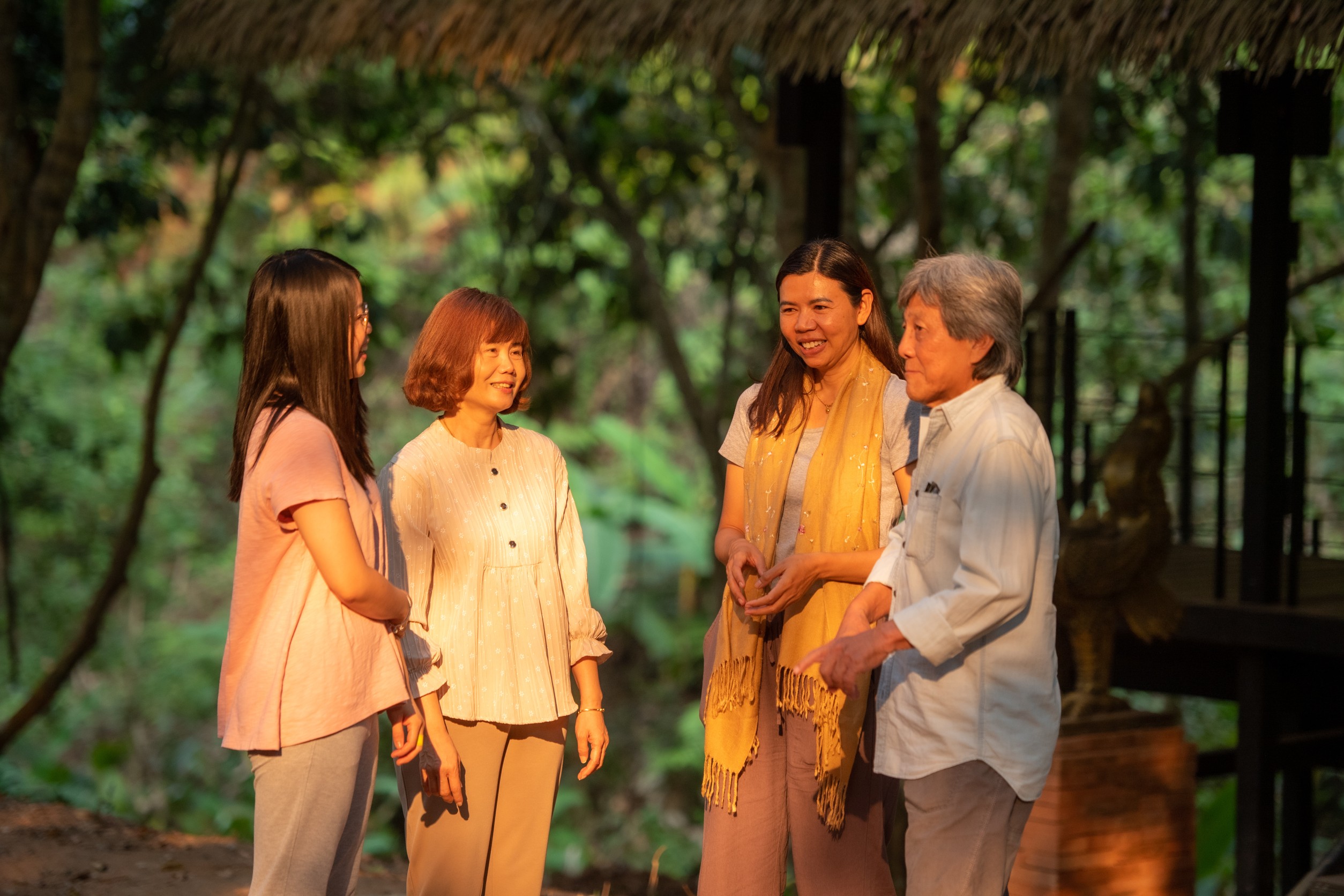 Outdoor Activities
Jungle bliss trekking
Walking mountain tours
Meditation overlooking scenic vistas and mountain scenery
Traditional Buddhist ceremonies
Campfires and lantern releasing
---
Accommodation
Upscale glamping accommodations spread across the vast property – 60 rai of forest and paddy fields. Enjoy separate hostels for men and women with fully equipped bathroom facilities including all conveniences of hot water heaters, washer, dryer and ironing board. Here beneath the trees, in the tranquility of nature you will get to fully unplug and release. Screened off from the outside world are spacious glamping accommodations and comfortable facilities.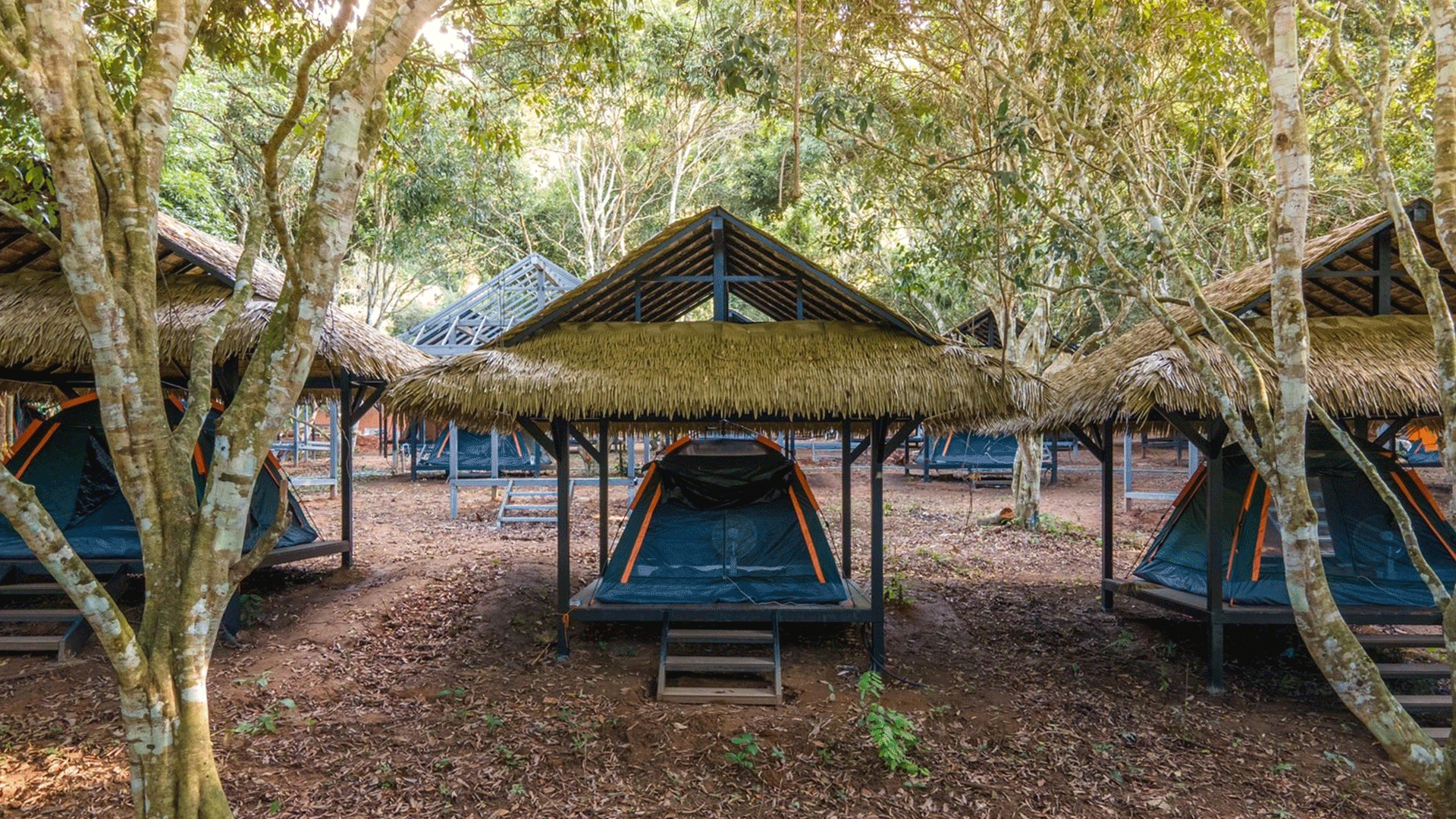 ---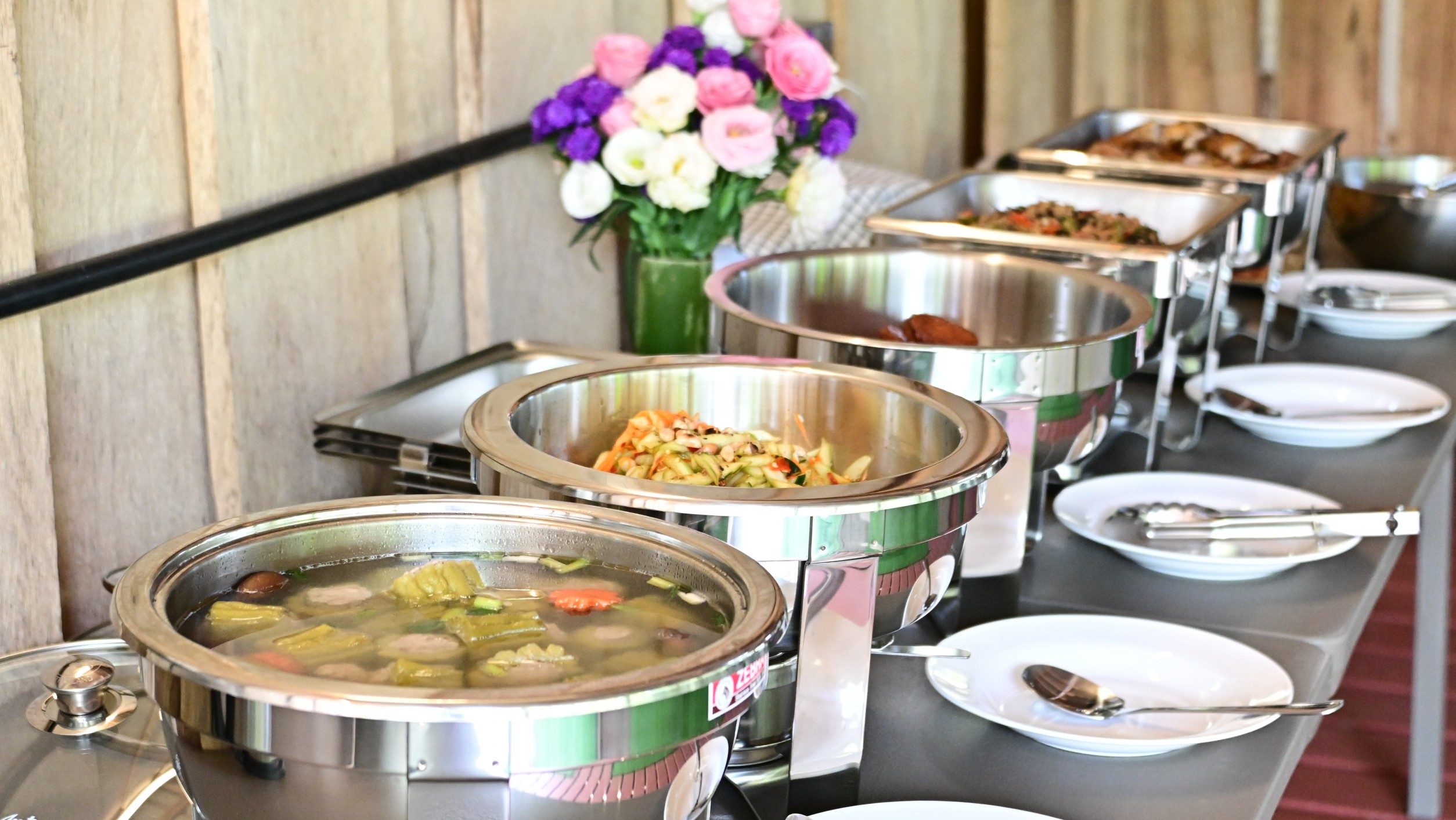 Dining
Healthy, balanced, traditional northern Thai cuisine and international favorites prepared with fresh, locally sourced ingredients by our residential chef. Nourish your body and soul.
---
Ayurvedic Healing (Coming soon)
Experience the best of Ayurvedic healing with our partner Jivagram, a leading Ayurvedic residential health centre in India. Ayurveda is one of the world's oldest holistic ("whole body") healing systems. It was developed over 3,000 years ago in India and based on the belief that health and wellness is dependent on a delicate balance between the body, mind and spirit. Ayurveda aims to look at the root causes of diseases and how they are related to a person's thoughts, beliefs and lifestyle. Holistic treatments are used in conjunction with a well-balanced diet, lifestyle changes, stress relief and herbal remedies to heal a multitude of medical conditions and help bring the body back into balance.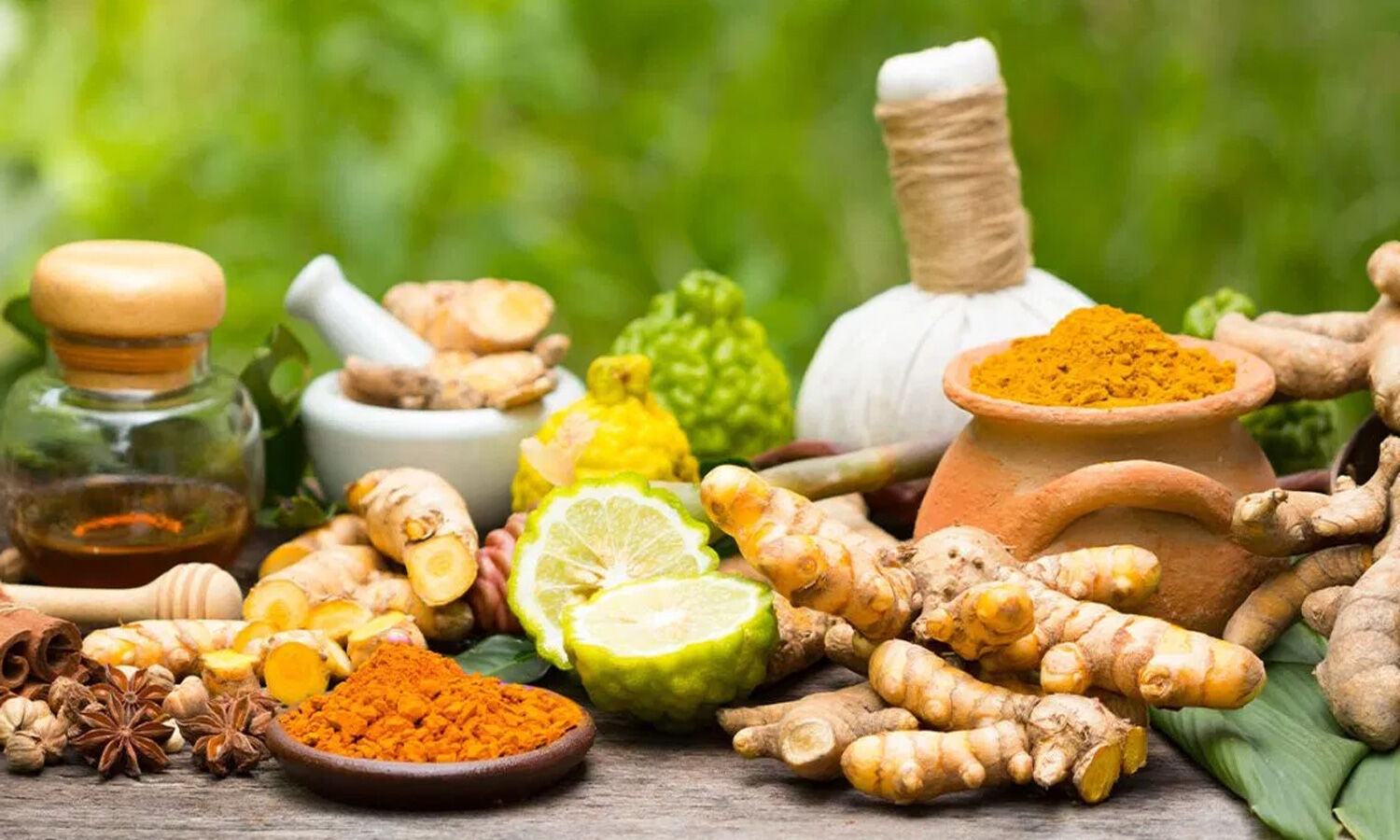 ---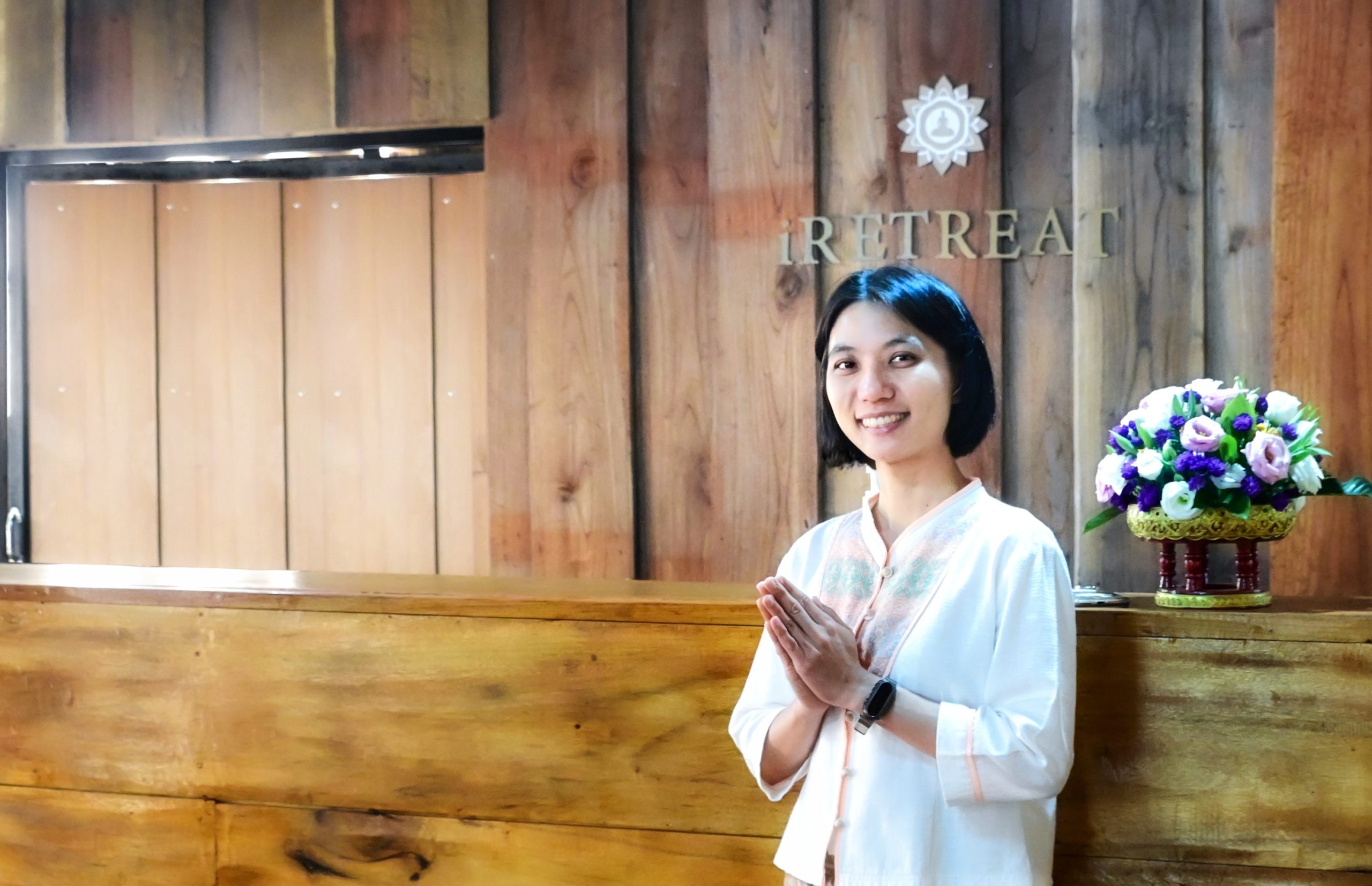 Seamless Living
Roundtrip airport to forest retreat transportation
Washer, dryer and ironing facilities (excluding dry cleaning)
Wi-Fi in selected locations
---
Wellness & Facilities
Facilities include an enclosed meditation hall overlooking the tropical forest mountain scenery, scenic outdoor meditation pavilions, reception building and dining hall, fully equipped bathroom and living facilities, jungle trek and stream side meditation pavilion all amidst the sprawling wilderness.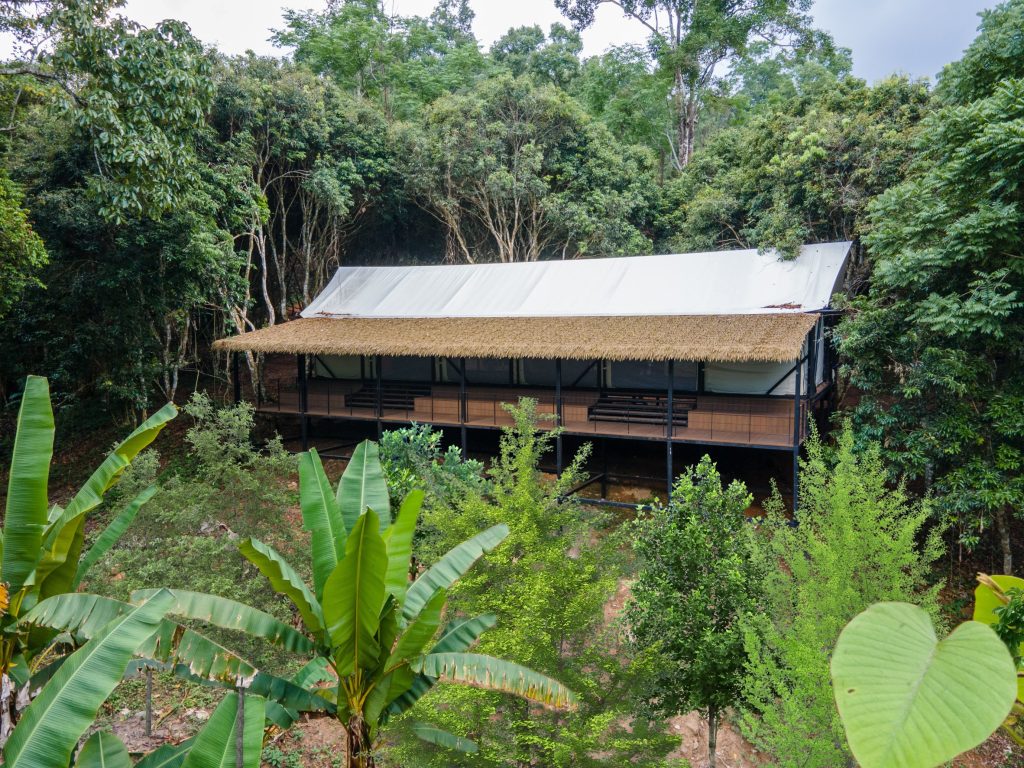 ---
Book your stay
Book your stay with us now to find peace and happiness.
---
iRETREAT Pa Pae
214 Moo 2, Ban Pang Ma Kluay, Pa Pae Subdistrict, Mae Taeng District,
Chiang Mai 50150
For reservations : +668-2411-6699
Email : info@iretreat.co