Meditation Coaches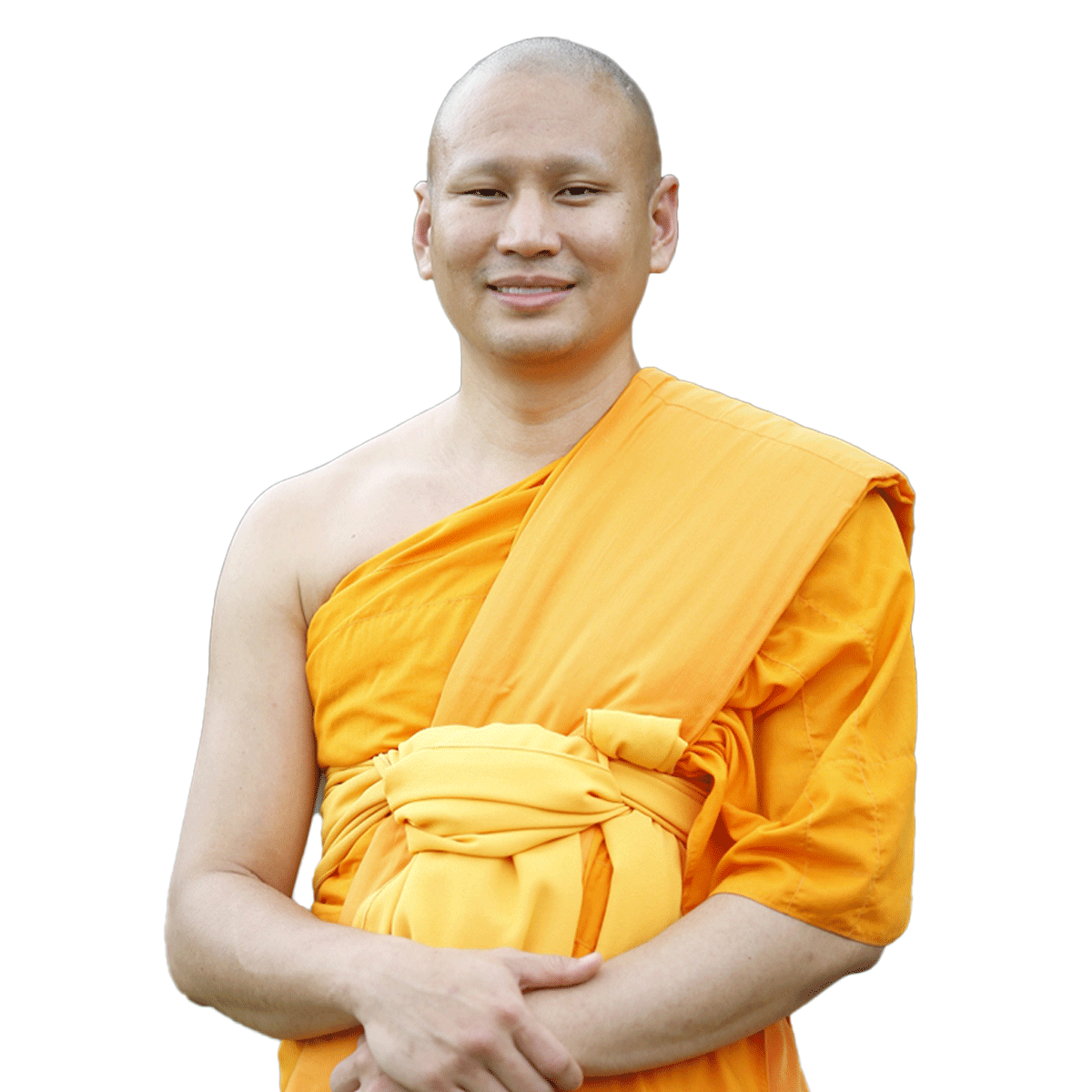 Luang Pi Pasura
Phra Pasura Dantamano
Phra Pasura Dantamano, who once was hotel manager, flight attendant and a DJ, has chosen the life of Theravada monk since 2006. Before becoming a monk, he studied humanities at Ramkhamhaeng University. He has traveled extensively both as a monk and a layperson.
He organized several dozens of ceremonies and events in many countries such as Indonesia, India, Bangladesh, Myanmar, Nepal and etc. whereas up to 20,000 people attending. He is the Vice President of World Buddhist Sangha Youth (WBSY). He represented his organization and spoke in many Buddhist and non-Buddhist conferences held in many countries.
He also conducted more than 1,000 meditation workshops, courses and retreats in more than 50 countries to people with diverse backgrounds and beliefs. He has shared his insights on mindfulness, meditation and Buddhist Philosophy for living a full, enriched and balanced life of happiness in the modern era to individuals, NGOs, governmental agencies, universities, and companies (Columbia University, Northeastern University, TEC Milenio, Wilbur Wright College, PUC in Minas Gerai, São Paulo, Santiago, University of Illinois, University of Mendoza, Santa Casa Medical School, DHL and more).
---
Luang Pi John
Theravada Buddhist Teaching Monk
Once a pianist, photographer, and computer programmer, LP John, or Monk John, ordained as a Theravada Buddhist Monk 13 years ago after finishing his PhD in Telematics.
With his tech background, Monk John has pioneered the biggest free online self-development and meditation platform that has attracted users worldwide.
He travels the world giving insights into mindfulness, meditation and Buddhist philosophy helping individuals enrich their lives and find balance. Monk John also works with NGOs, government agencies, universities, and corporates such as Google, Orange, Zoom, Ogilvy and Teamwork in 70 countries.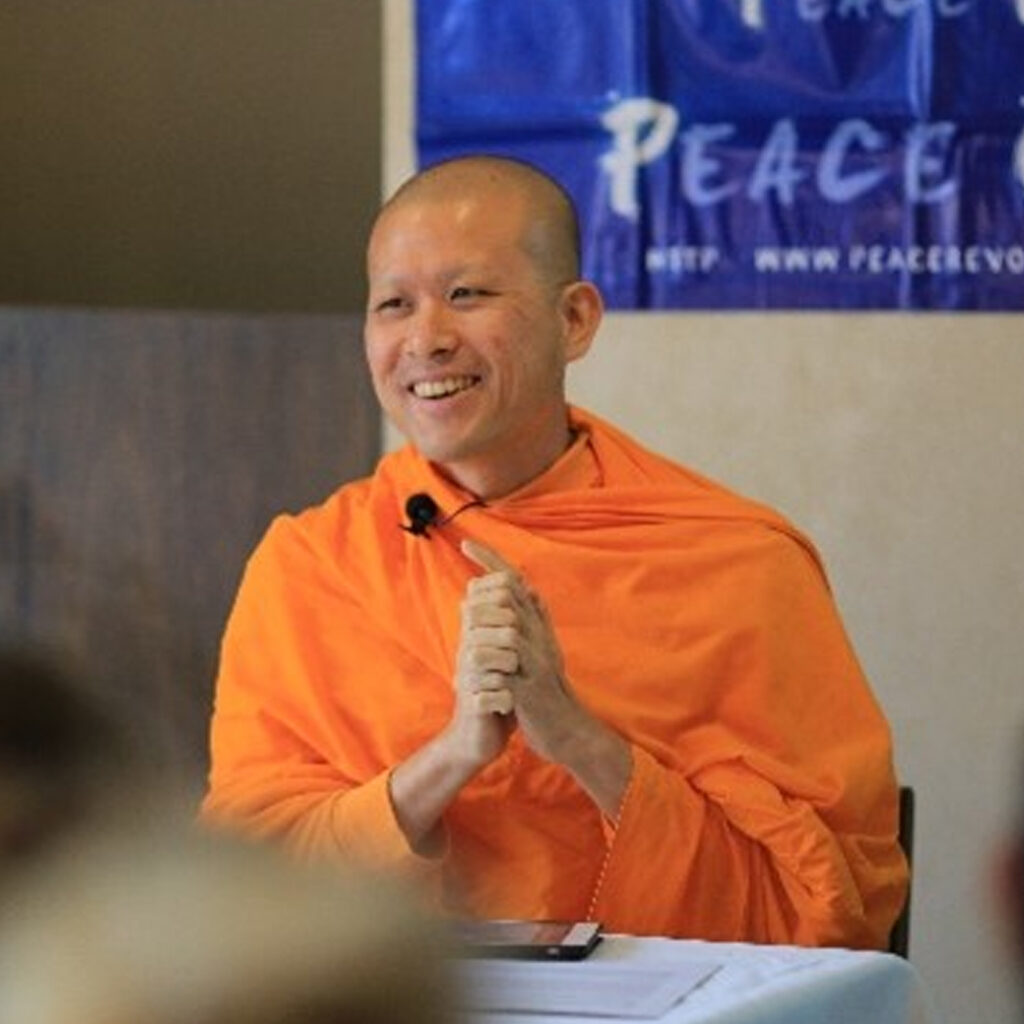 ---
Luang Pi Arm
Venerable 'Arm' Saccadhico Bhikkhu originated from Thailand and has been a Thai Theravada Buddhist Monk for 9 years. He has almost a decade of experience teaching meditation as a Buddhist monk. Venerable Arm has a Bachelor's degree in engineering. He designs curriculum for youth development activities through the use of Buddhist principles and modern psychology. He also organizes public speaking trainings. Venerable Arm has a facebook page 'Saccadhico,' a daily dhamma page where he hand writes content to help people lead happier lives, decrease suffering and find true happiness in life. Venerable Arm believes that happiness is accessible and available to all despite external circumstances if we only know how to train our minds.
---
Luang Pi Bee
Born and raised in Atlanta, USA, Monk Bee studied psychology at the Georgia State University, before ordaining as a Buddhist Monk in 2012.
He has been practicing meditation for more than 20 years, starting well before he ordained. In 2013, he joined the Kong Roi Nuana Boon special meditation team, and has since submerged himself the world of meditation, developing his meditative understanding and practice. He uses this wisdom to help thousands discover inner peace.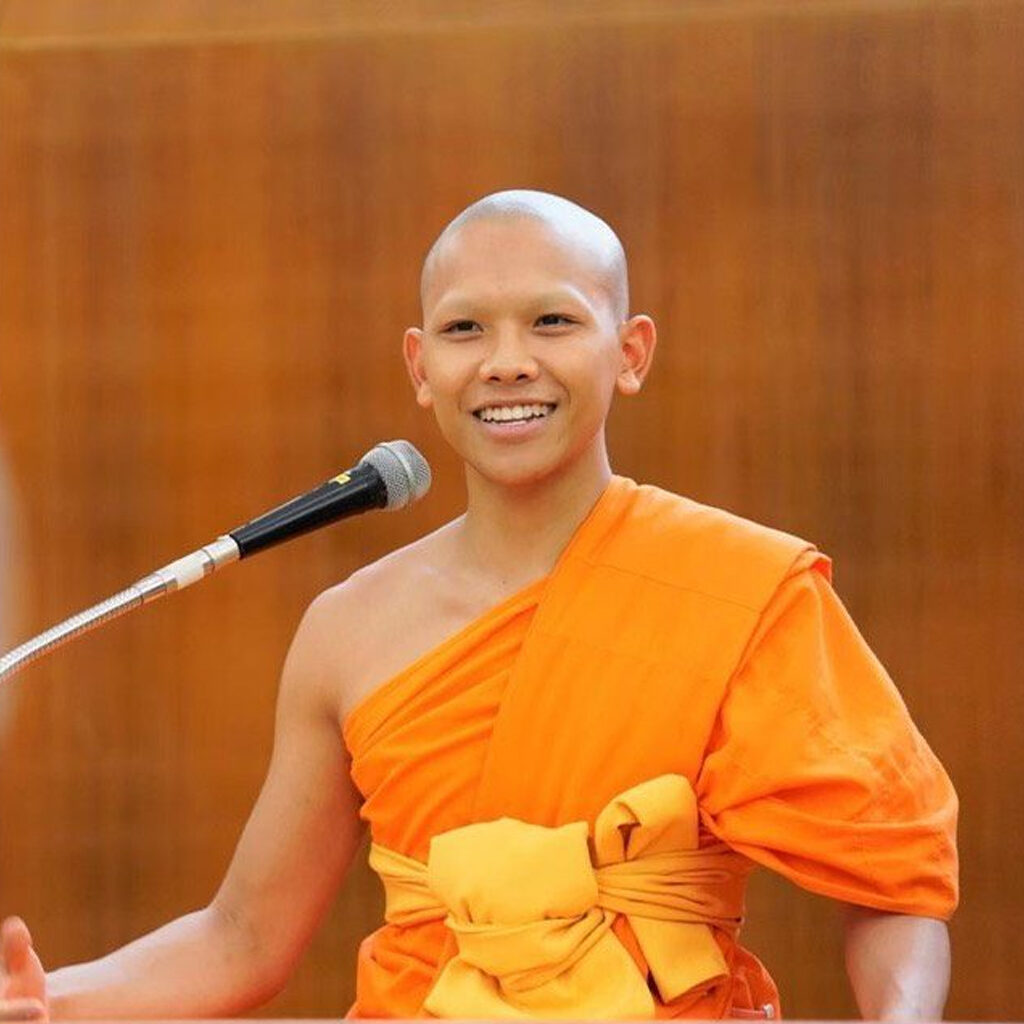 ---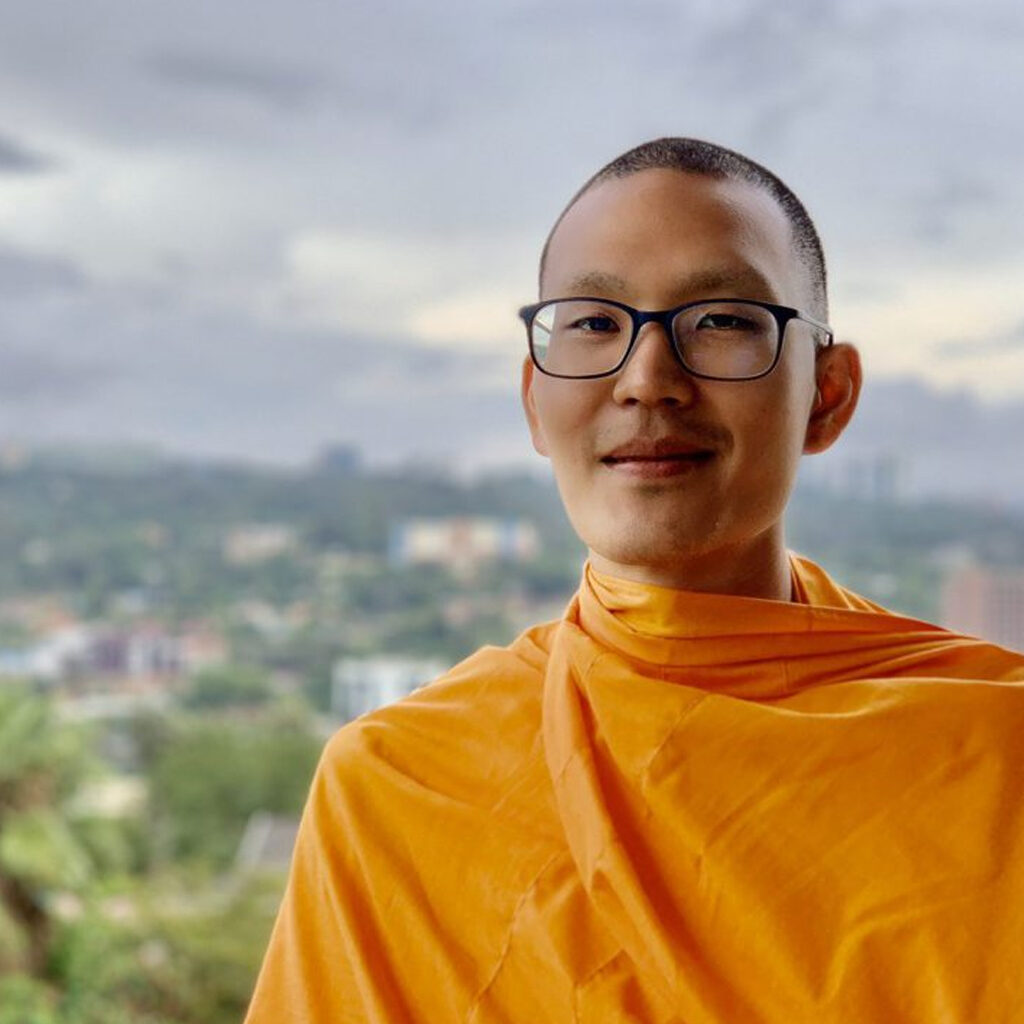 Luang Pi Tim
From Sacramento, California, Monk Tim travelled to Thailand in 2014 looking for meditation training and ordained as a Theravada Buddhist monk.
Ever since, immersed in a monk's life of mindfulness and meditation, he shares his knowledge with individuals and groups from across the world. He enjoys the art of drawing and journaling, using it as a tool to support the pursuit of inner peace.
---
Monk Charrie
Monk Charrie is a Theravada Buddhist Monk who devoted himself to study and share wisdom from meditation and Buddhist philosophy. He has been practicing meditation for nearly 20 years and has become a monk since 2016 after finished his Master in Business Administration.
With the experience from his younger years, from being an athlete, a performer, a volunteer with youth and kids related events, he has been sharing inner peace with a fun, simple but profound approach for all walks of life in the renowned Superkids programme, as well as being a meditation instructor at the Middle Way Meditation Institute and the online Mind Stories series.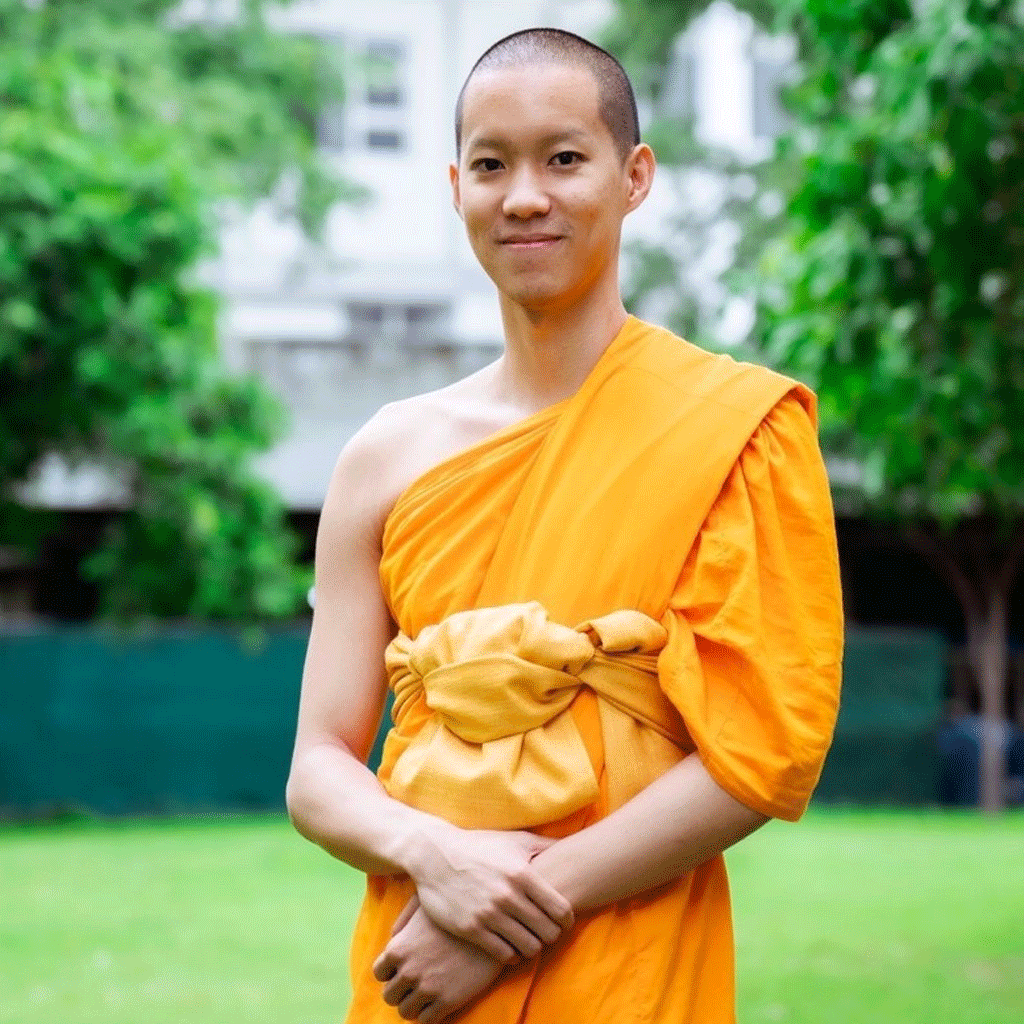 Life Coaches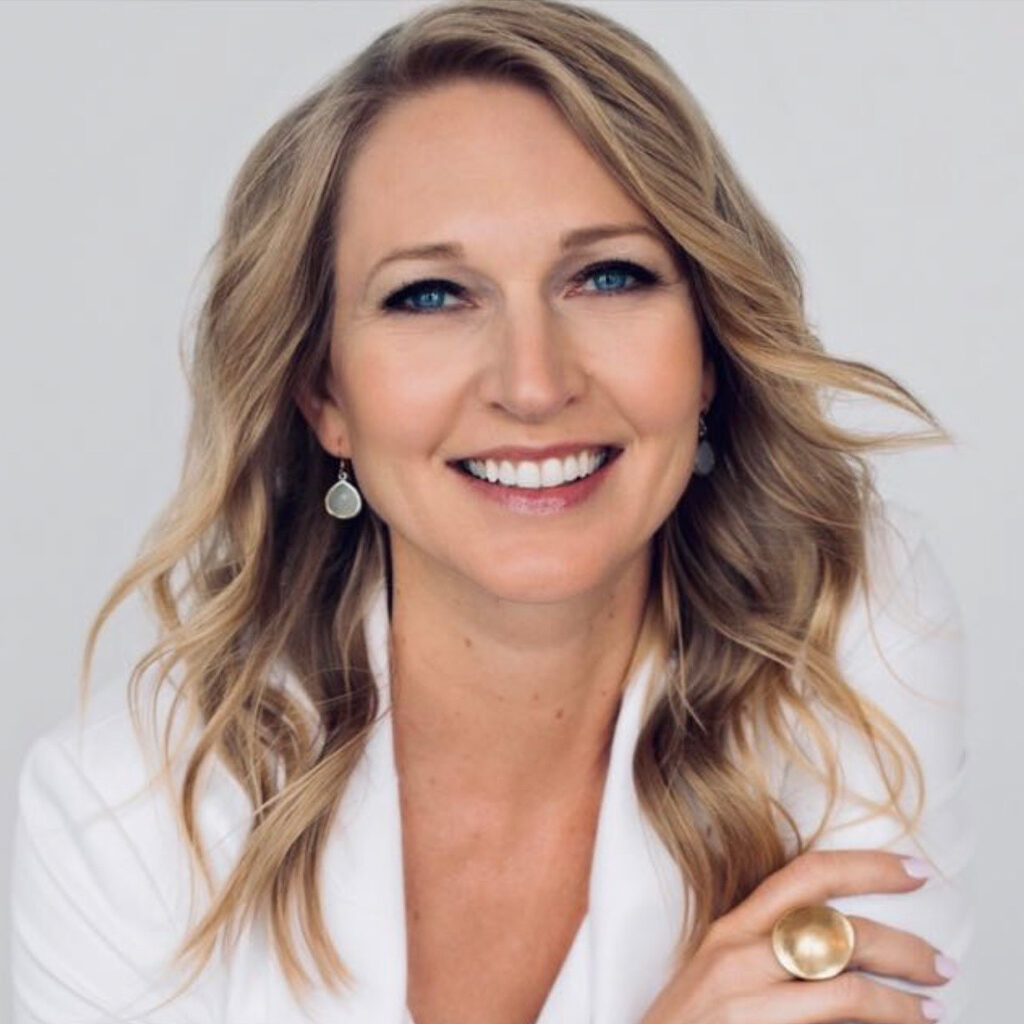 Tami Wozny
Leading Transformation Expert and Coach.
A leading Transformation Expert and Coach from Colorado, Tami Wozny is a mother of two and advocates for changemakers everywhere. She helps leaders come home to their power and leverage it to make meaningful contributions and lead effectively.
Tami works with everyone from athletes to CEOs and entrepreneurs ready to be empowered, prepared to awaken to their true selves. With Tami, you learn to harness your own potential, lead with confidence and embody your most authentic self. Tami's custom transformational curriculum supports everything from personal empowerment to leadership development.
---
Dr. Chérie Carter-Scott, MCC
The Mother of Coaching
New York Times bestselling author Chérie Carter-Scott, PhD, MCC, is called the 'Mother of coaching' for a reason.
A subject expert on motivation, self-esteem, customer relations, change management, communication skills, team building, coaching, mentoring, customer service, Negaholics (overcoming negativity), and leadership training, Chérie trains coaches across Europe, Asia, and North America. A media personality and frequent guest on Oprah, she has also appeared on The Today Show and on CNN. Among her17 bestselling books are: If Life is a Game, These are the Rules, with over 4 million copies sold, Transformational Life Coaching (a handbook for coaches), and Negaholics: Stop Being Negative and Reclaim Your Happiness.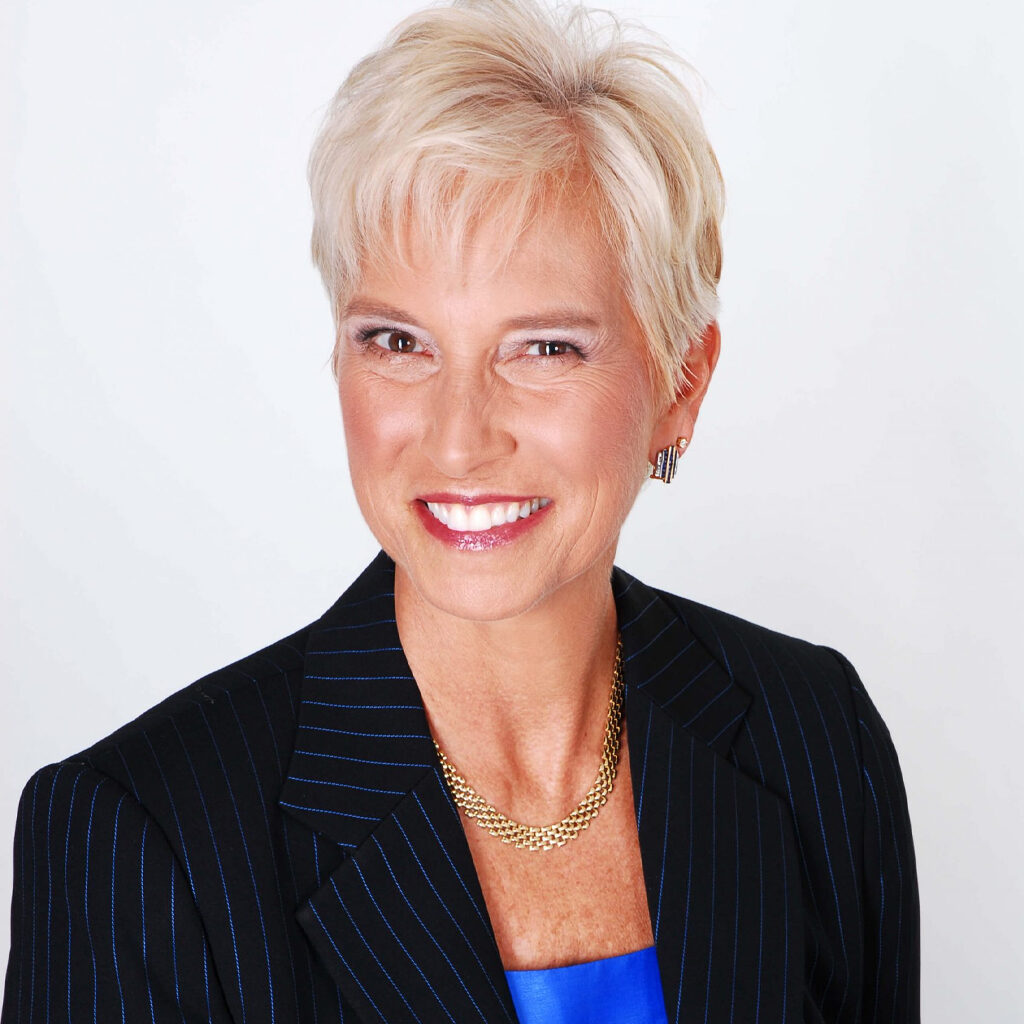 ---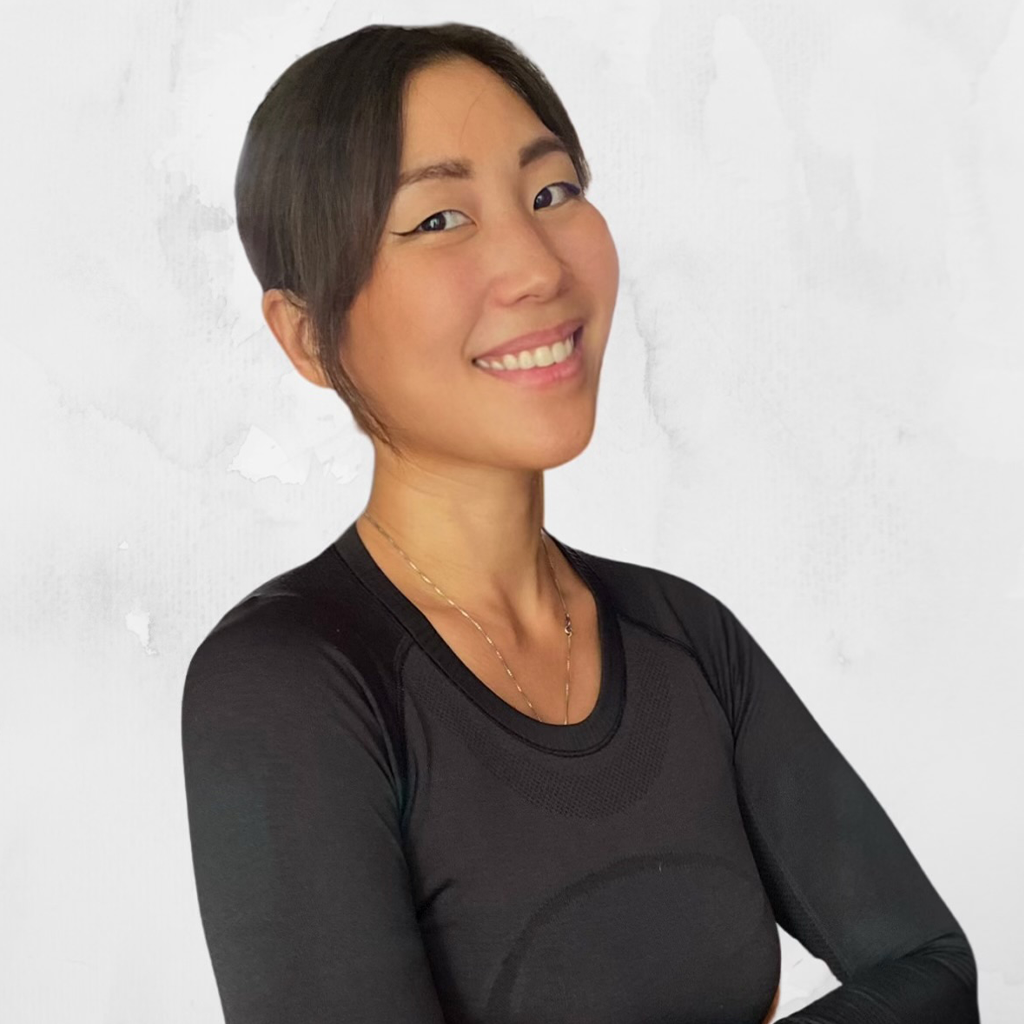 Teresa Kim
Wellbeing Coach
Teresa is a certified Pilates instructor and Nutrition Coach with more than 10 years of experience as a teacher. Her love for fitness and wellness began in early 2013, when she discovered Yoga and Pilates – and it was early on when she decided she wanted to share her passion with others. Since then, she has instructed over 4000 classes, both in group settings and private sessions. Teresa has a background in clinical Pilates where she has helped students with post injury, senior clients, and even mums in their postpartum. As a mum herself, she absolutely enjoys helping new parents ease back into fitness and build confidence in their bodies. She is highly dedicated to her own personal growth and passionate about self development. After many years in the industry struggling to find her place, she started to redefine wellness as multidimensional. She found it her mission to help her students not only on the physical level but mentally by applying mindfulness techniques into her programs. Her love for yoga and mindfulness practices became prevalent and a key component to her own success and for others.
---
Dr. Pansak Sugkraroek
Medical Wellness Advisor
OBGYN & Assistant Professor for Integrative Wellness Medicine
Well-known health expert in integrative wellness medicine, Assistant Professor Dr Pansak Sugkraroek.
Lectures on Anti-ageing & Regenerative Medicine and Sexual Health both nationally and internationally. With the Bumrungrad International hospital for 35 years, Dr Pamsak was part of the pioneering team behind Vitallife Scientific Wellness Center established 19 years ago. His domain expertise is in the field of reproductive endocrinology and hormone therapy.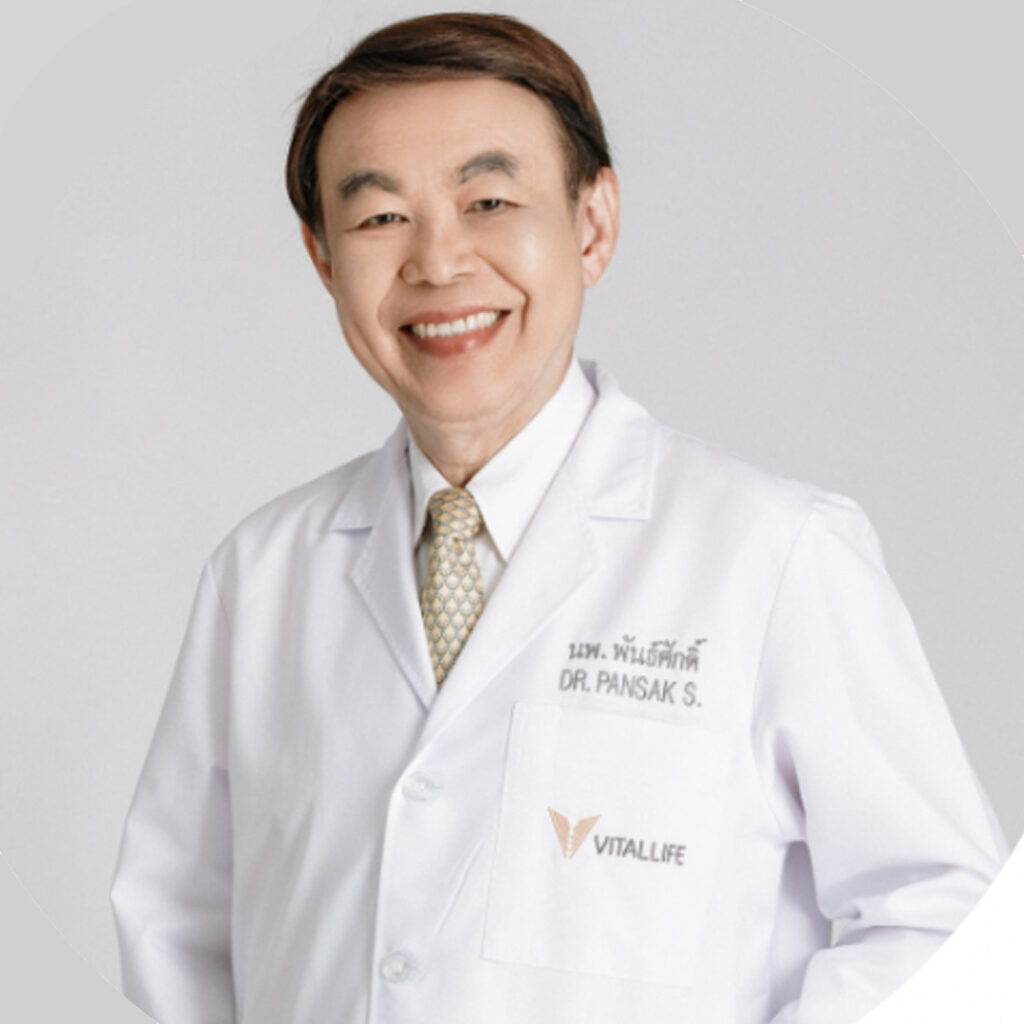 ---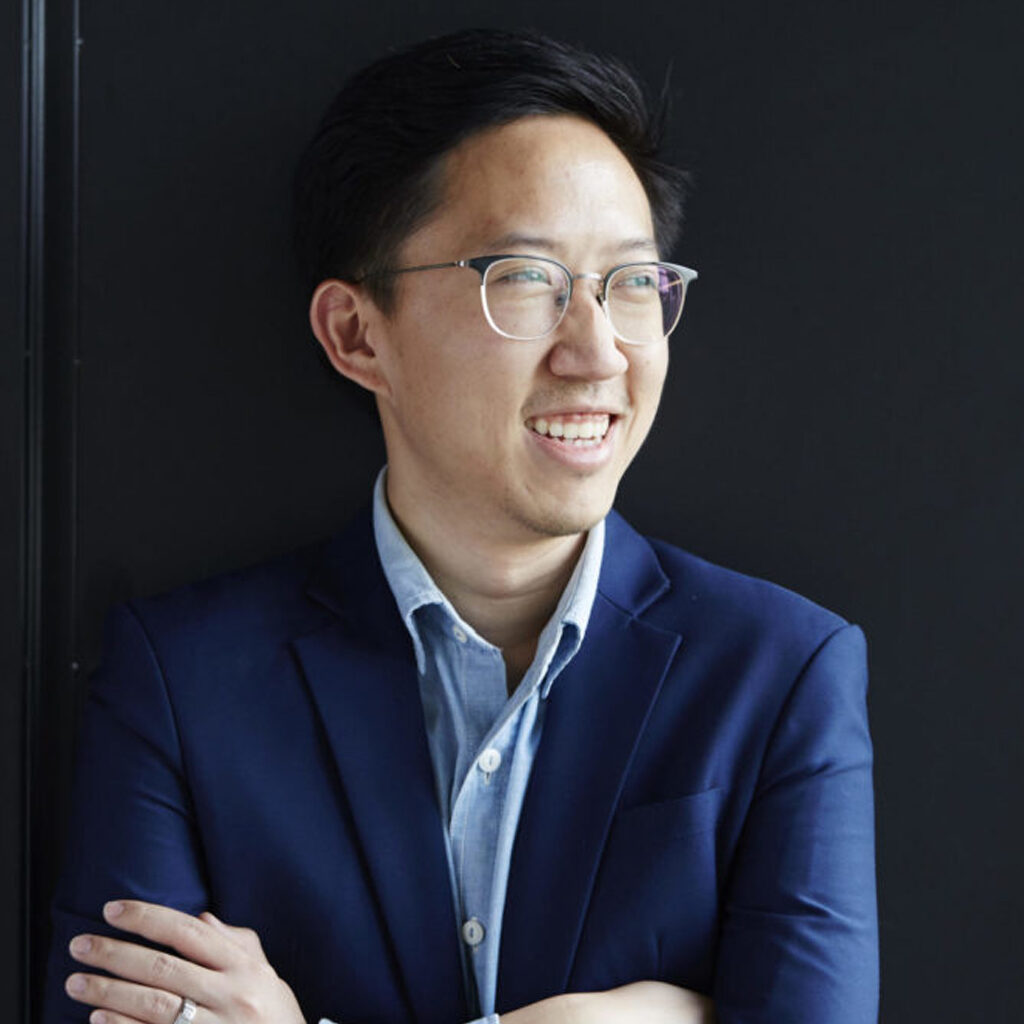 Amarit (Aim) Charoenphan
Angel Investor, Advisor & Board Member, ASEAN Director (Impact Collective)
The ASEAN Director of Impact Collective, a community-driven investment and acceleration project for impact-driven startups focusing on opportunities in Asia, Amarit is best known as the co-founder and former CEO of HUBBA, Thailand's first coworking space and community; the only Google for Startups Partner Hub in Thailand.
He is also Chief International Officer and Co-founder of Techsauce, one of Southeast Asia's leading technology media and events companies. In acknowledgement of his impact on the Thai startup ecosystem, he is recognized as an Obama Foundation Asia Pacific Leader, a Fellow of the Edmund Hillary Fellowship (EHF), and was named on Forbes Asia 30 Under 30 list as 'Enterprise Technology, and Thailand Startup Enabler of The Year 2016'.
---
Akiko Igarashi
Akiko Igarashi is a distinguished Reiki Instructor, a Qigong practitioner, a Yoga teacher, and a Tibetan Singing Bowl Master. Above all else, Akiko is a dedicated student of life. Akiko walked the pilgrimage route of Camino de Santiago Compostela three times, volunteered in orphanages, and studied healing with teachers in far-off places of Nepal, India and Japan.
Through her own journeys, Akiko embodies the understanding that to heal others we must heal ourselves first. This is the gift Akiko wishes to share with the world through the Shima Healing Institute and its associated projects. Akiko can be found at the Shima Healing Institute in Thailand facilitating courses or conducting workshops in Asian countries and Europe in the summer.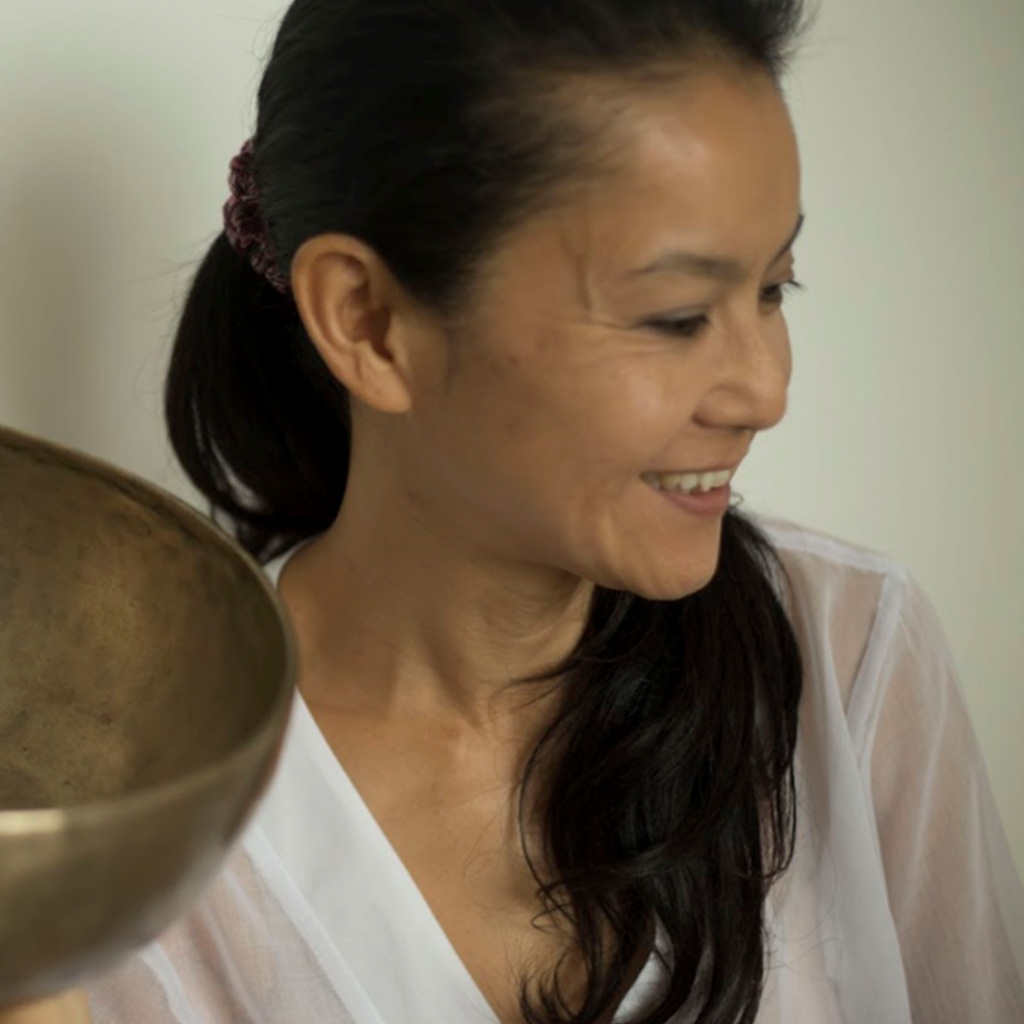 ---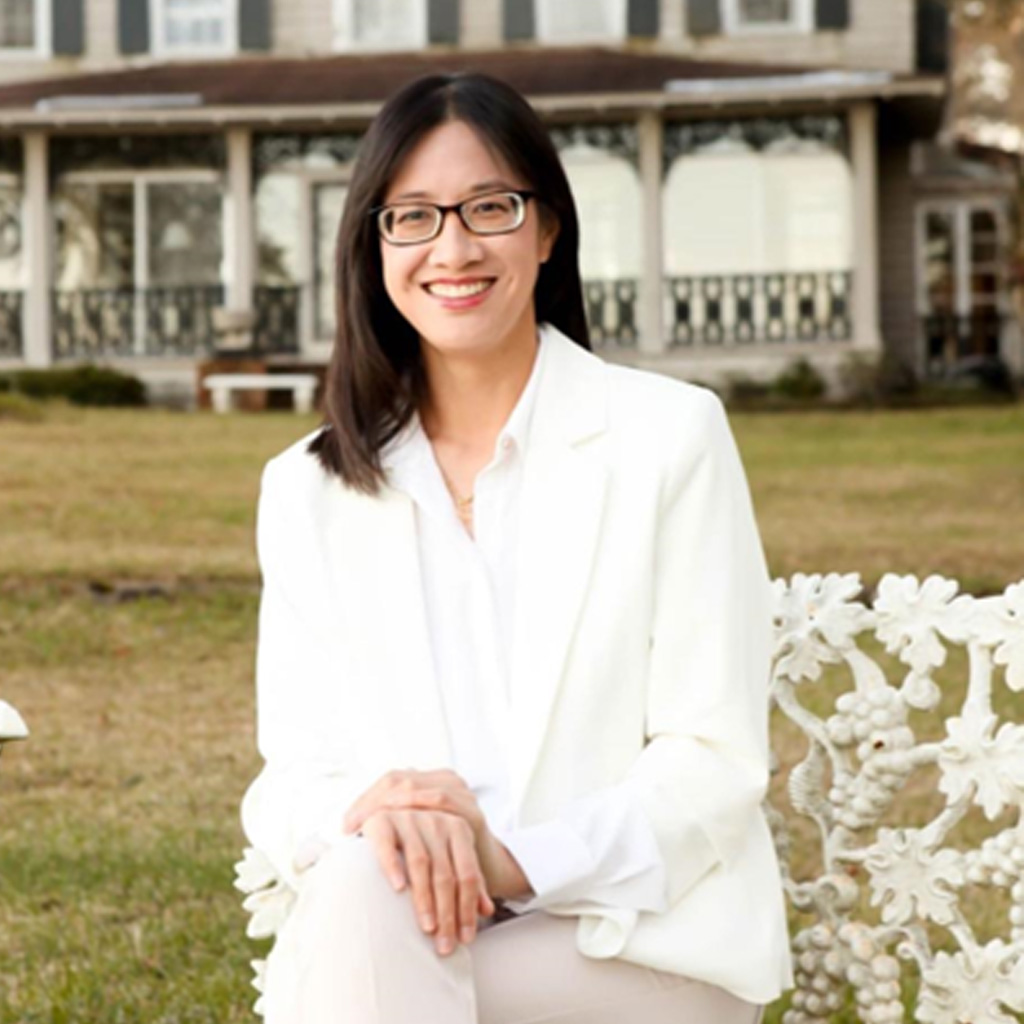 Dr. Nena Nimit
Nena Nimit, M.D. has been meditating for over 15 years. She is a certified Mindfulness & Meditation Trainer from World Peace Initiative. She has undergone a 3-month intensive residential training from the Middle Way Meditation Institute. She is a Child & Adolescent Psychiatrist who finished medical school, residency and fellowship at the University of South Alabama. She helped to co-found a non—profit organization, the Meditation Center of Alabama, and helped to co-found the University of South Alabama Meditation & Mindfulness Club during her studies. Nena wishes to spread the knowledge of meditation and inner peace throughout the community. She believes that sustainable world peace is possible when each individual person finds their own inner peace
---
Veen. Been
Veen. Been teaching yoga full time for last 15 years He started yoga since I was 11 years old. Veen graduated with Master degree of Science in Yoga (M.Sc yoga ). Currently, He currently doing his PhD.
He teaches yoga on fun, entertaining and educational concepts. He also did international courses like yoga alliance ( USA) e-RYT 500 hrs ( higher courses than they provide in present). For last 15 years, he have worked for national and international companies. Additionally, Veen have neen teaching workshops in India, Thailand and China.